It's National Car Donation Month! Get Rid of a Clunker to Save a Life!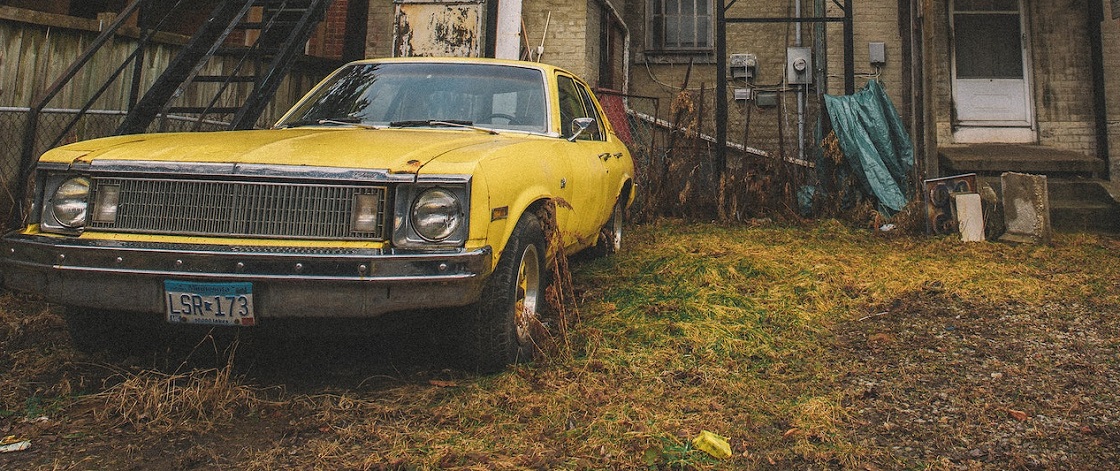 Photo by Harrison Haines under Pexels License
It's National Car Donation Month! Get Rid of a Clunker to Save a Life!
If you haven't done a tax-deductible act of kindness for this year, the perfect time to do so is in December – because it's National Car Donation Month!
You can probably come up with various ideas on how you can help the people in your community other than by giving away clothes and furniture or even writing a check. Have you thought about donating a vehicle to charity? That's actually one of the best ways for you to bring positive changes in the world around you.
In the United States alone, donations often come flooding in during the month of December. That's probably the reason why it's been designated as National Car Donation Month. Every year, 800,000 vehicles are donated to charity – from SUVs to buses, to RVs, and many others.
The lives of thousands of people have been saved and changed for the better because of the kindness shown by generous donors. This December, let's help raise the public's awareness of the importance of donating a vehicle to support a cause they believe in while at the same time getting rid of an old rust bucket without stressing themselves out.
5 Good Reasons for Donating Your Vehicle to Charity
People have different reasons why they donate their vehicles to a charity of their choice. Their decisions are based on their needs or their current situations. Since it's National Car Donation Month, we've rounded up five good reasons for turning your vehicle into a charitable donation.
1. You rarely use your vehicle.
Seasonal vehicles such as campers and motorhomes can take up a big chunk of space in your garage. Moreover, extended storage could damage their engines, which could mean costly repairs. Donating one such vehicle for a good cause is a great way to get your garage space back and avoid paying for costly repairs every time you use your camper or RV.
2. You don't want to go through the painful process of selling a used car yourself.
One good thing about car donations is that you don't have to go through the stressful process of marketing your car to potential buyers. Instead of wasting your time, energy, and money on posting ads online or in the local paper, instead of showing and transporting your car to prospective buyers while hoping to walk away with a few extra dollars, simply choose to donate it to charity!
3. The car's owner has passed away.
Losing a loved one is tough enough. Being assigned to pack up their stuff is even more taxing – emotionally. However, if they left an old vehicle behind, you can donate it to charity as a way to honor their memory.
4. Save money through tax deductions.
The biggest benefit that charitable car donations bring is the tax deductions that come after the sale of the vehicles. Once a donated vehicle is sold, the previous owner of the vehicle will be able to receive a tax deduction equivalent to the price for which their vehicle was sold or its fair market value in certain cases. Thus, vehicle donors get to save some cash in exchange for their kindness.
5. You get to support a cause you believe in.
Ever wondered how you can help your community? Donating a vehicle you no longer need can give you a chance to save people from life-threatening diseases or from a life of misery and poverty. Surely, there's no greater feeling than the sense of fulfillment after helping others in need.
Start Saving Lives Today!
Anyone can participate in car donations. Celebrities and ordinary citizens are equally free to give away their extra cars to help those in need. December is the season of giving, so why not celebrate it by giving your old clunker away to help the needy?
At Breast Cancer Car Donations, you'll be sure that your vehicle will benefit those who need it the most. We'll auction off your car or van or any other type of vehicle that you no longer need and use the proceeds to help fund the programs and services of the IRS-determined 501(c)3 non-profit organizations that we have partnered with. These nonprofits provide uninsured and underserved breast cancer patients the chance to gain access to topnotch medical facilities and receive financial assistance to facilitate their treatment. They also provide free counseling, therapies, free access to early breast cancer screening and other breast cancer prevention and education services. Furthermore, a portion of the money raised from your donation will go toward breast cancer research.
If you're interested in participating in our car donation program, now is the time to do it. You can donate anywhere in the United States since we have vehicle donation programs in all 50 states.
For more information on our vehicle donation program, check out our FAQs page. For inquiries, you may call us at 866-540-5069 or send us a message online.
Join the Fight against Breast Cancer Now!
Donate a vehicle during the National Car Donation Month to join the fight against breast cancer! Fill out our online donation form or call us at 866-540-5069 to get started with your donation now!