It's a Special Day for You and Your Siblings: April 10th is National Siblings Day!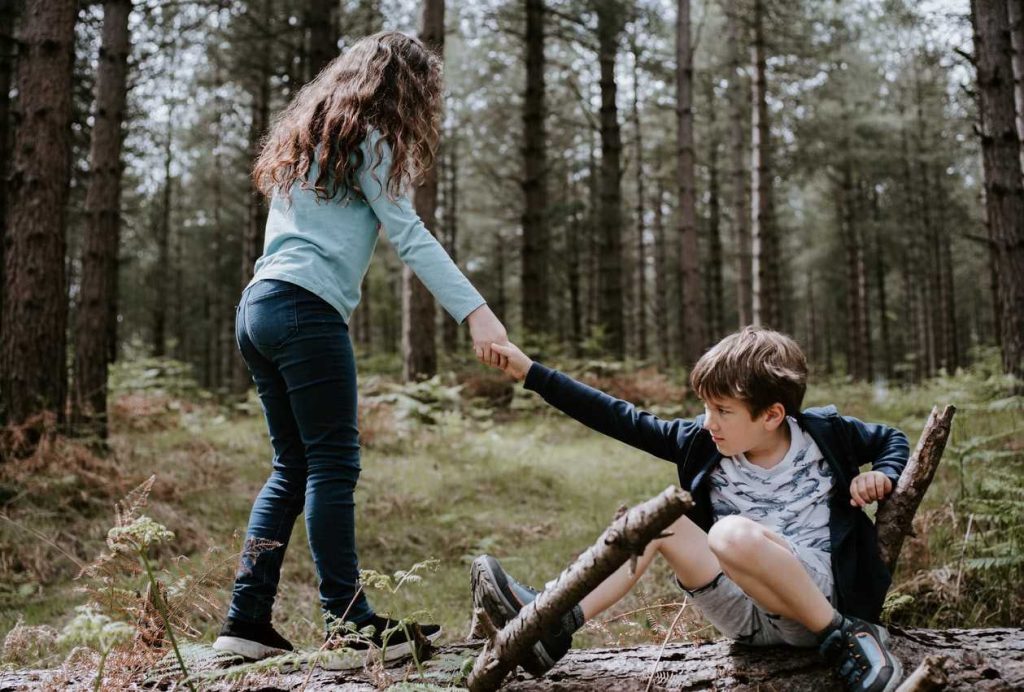 National Siblings Day: A Special Day for You and Your Siblings
You and your siblings might not see eye to eye from time to time. There might even be moments when you'd wish you were an only child. No matter how hard you try to be in harmony with them, there would always be petty arguments and nonsense bickering.
However, despite these misunderstandings and quarrels, you'd still find yourself making up to your siblings at the end of the day. This is pretty much the essence of sibling relationships.
This 10th of April, make it a point to appreciate your siblings as you've never done before. It's National Siblings Day! It's the perfect time to show your siblings some love and build new memories to reminisce on.
Who Started the Holiday?
National Siblings Day was created by New York native Claudia Evart in 1995 to commemorate her brother and sister, who died in separate accidents at a young age. It was actually her charity, the Siblings Day Foundation, that served as the inspiration for this occasion. She chose to celebrate it on her beloved sister's birthday on April 10th.
Make the Most of National Siblings Day
While you can bond with your siblings in just about any day of the year, this unofficial holiday should be anything but an ordinary event. If we were you, we'd be following any of these awesome ideas:
Surprise them with a sentimental gift.
You can buy your sibling the latest book of their favorite author, or maybe even a signed baseball cap from a legendary player — if you're willing to go the extra mile!
Revisit a favorite childhood place.
Take a stroll down memory lane, and we mean literally. Spend the day with your sibling catching up at that park where you'd usually hang out after school, or that pizzeria you guys just couldn't get enough of!
Make a list of things you appreciate about them.
Show your sibling how grateful you are for their mere presence by listing down everything you love about them. Read the list aloud, and before you know it, a big smile would instantly appear on their face.
Share a childhood photo on social media.
Nothing says "I'm a proud sibling of this wonderful person" than by letting the world know about it online. Pick a photo from one of your most unforgettable childhood memories and post it online. Don't forget to put a caption that's sure to melt the heart of your sibling.
Who doesn't love spontaneous road trips with good company? More importantly, who doesn't love singing along to their favorite 80s or 90s songs playing in the background?
Explore a new hobby together.
Is there something you and your sibling have always wanted to accomplish when you were kids? Now would be the best time to do it!
Use This Day to Support Breast Cancer Patients, Too!
Aside from your siblings, you can make use of this special day to bring joy to individuals who badly need help. It's easy to do so. All you have to do is to donate a vehicle you no longer need to Breast Cancer Car Donations for the benefit of uninsured and underserved breast cancer patients in your community.
We'll sell your donation and use the proceeds to support the critical programs of our charity partners. These IRS-certified 501(c)3 nonprofit organizations use the money they get from our vehicle donation program to provide their beneficiaries with a range of breast health services, including screening, diagnosis, and treatment.
To repay you for your generous contribution, we'll mail to you your 100-percent tax-deductible sales receipt within 30 days following the sale of your automobile. The receipt will enable you to claim a top tax deduction when you file your itemized federal income tax return in the next tax season.
You will also benefit from our free pickup and towing services, which you can avail yourself of wherever you are located in the country.
For more information on our vehicle donation program, including our quick and hassle-free donation process and the various types of vehicles that we accept for donation, feel free to visit our FAQs page. You may also leave us a message here or call us at 866-540-5069 should you have any concerns or questions.
Start Your Donation Process Now!

Make this day extra special. A simple vehicle donation will bring life-saving benefits to the residents in your area who are afflicted with breast cancer. Donate to us today by calling 866-540-5069 or filling out our online donation form.