Items to Keep in Your Vehicle at All Times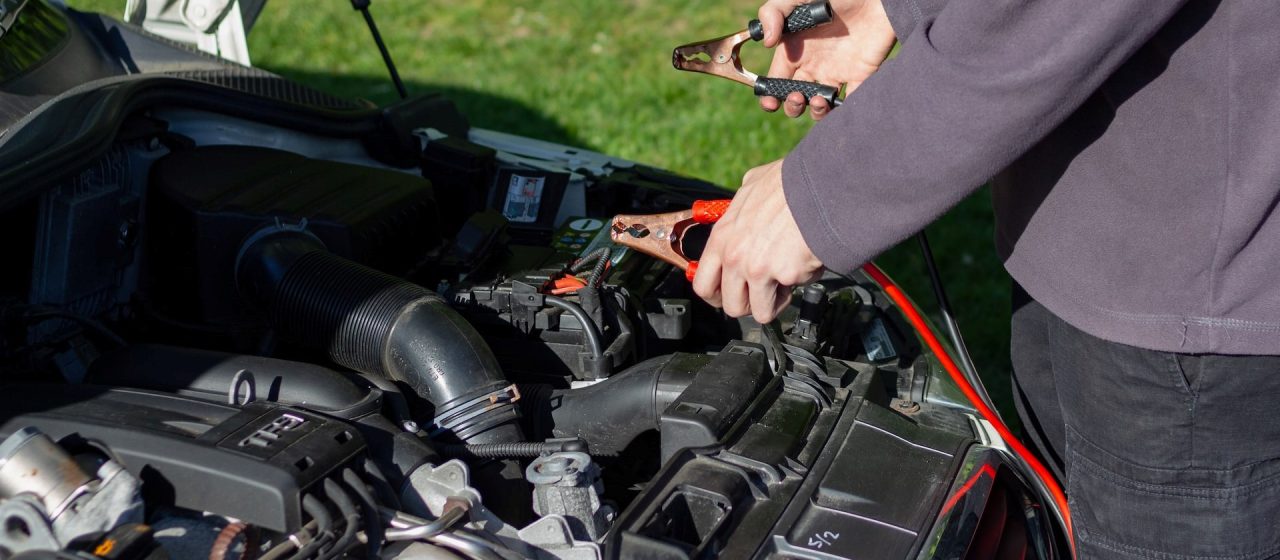 Photo by Daniel under Unsplash License
Items to Keep in Your Vehicle at All Times: These Things Might Just Save Your Life
Picture this out: You're driving along a street one night in the middle of nowhere, and it's just you and your Chevy. As you're singing along to the tunes of Metallica, your car suddenly comes to a screeching halt. You get off to check what's wrong with your engine, and there you see it—a busted battery.
To make matters worse, you realize that your trunk's empty—no jumper cables, no spare batteries, NOTHING. You're stuck in a deserted place without a single car passing by. What would you do if this happens in real life?
Sounds dreadful, doesn't it? If you don't want to get caught in a similar situation, be sure to have these essential items in your vehicle at all times.
One of the most important things you should keep in your glove compartment is your manual. Not everyone has the skill when it comes to fixing cars and engines, so it's always best to refer to the instructions.
We can be guilty of leaving our headlights on while we're busy running errands to buy grocery. Next thing we know, we come back to a dead battery. With a set of jumper cables in the trunk along with your handy manual, one can easily remedy the situation.
Don't you just hate it when your car abruptly stops due to a flat tire? By having a spare one on hand, you no longer have to call the automotive shop to have someone come for you. Be sure to consult with your manufacturer or mechanic first for the right spare tire. The lighter the tire is, the better its fuel economy is.

What's the use of your spare tire without these two?
Make it a practice to check your tire pressure every now and then. Properly inflated tires provide benefits like better fuel economy, improved gas mileage, and lesser risks for accidents.
At some point, your automobile's cooling system might freeze without warning. Once you notice your engine starting to overheat, take a gallon of antifreeze out and pour the liquid into your car's radiator.
Find a leaking hose under the hood? Fix it with a duct tape! Duct tapes can do wonders to minor car problems.
In inspecting your car, having chocks under your wheels can actually save you from a potential accident.
Window breaker and seatbelt cutter
In case you recklessly submerge your car into the deep water, these tools will save your life. Always store them in your compartment.
It's not uncommon for drivers to get stranded on extreme winter days, which is why a winter kit is a huge necessity. Be sure to include ice scrapers, a small shovel, blanket, carpet remnant, and a pair of winter gloves.
Everybody needs to keep a first aid kit in their compartment. Fill it with bandages, gauze pads, scissors, antiseptic cream, painkillers, and cough medicines. Place them tightly inside a sturdy container.
Whether you're stuck in a heavy traffic or waiting for a tow truck to pick your car up, it's always a good idea to have a bag of snacks inside.
Phone charger or power bank
Your vehicle's sudden loss of power isn't the only problem you might encounter. You'll need your phone to be up and running, too, especially if you don't have anyone helping you out.
Join the Fight against Breast Cancer with a Car Donation
If it has always been your dream to make a difference in the lives of needy people, you can definitely do it with a simple car donation. With a vehicle you no longer need, you can help save the lives of breast cancer patients.
We at Breast Cancer Car Donations are passionate about supporting the treatment and recovery of indigent breast cancer patients. We accept almost all types of donated vehicles and sell them through auction to generate funds in support of our nonprofit partners' programs. These programs are aimed at providing comprehensive breast health services to all Americans, promoting breast cancer awareness among the public, and finding more effective treatment and a possible cure for the dreaded disease.
Choosing to donate to us is a decision you won't regret. With our costless and effortless donation process, you won't suffer from any kind of stress whatsoever. We'll be the ones to handle your papers, haul your car away, and deliver you your tax receipt.
To know more about Breast Cancer Car Donations, our quick and convenient donation process, the types of vehicles you can donate, the hefty tax deductions and other rewards that you'll get for your charitable contribution, and other related matters, check out our FAQs page. For inquiries, you may call us at our toll-free hotline 866-540-5069 or send us a message online.
You can make your car donation by filling out our online donation form. We accept vehicle donations anywhere in the United States since we have car donation programs in all 50 states.
You have no idea how your car donation will benefit breast cancer patients and their loved ones. Call us at 866-540-5069 anytime, any day, and we'll show you how amazing it is!