International Yoga Day: Yoga for Breast Cancer Patients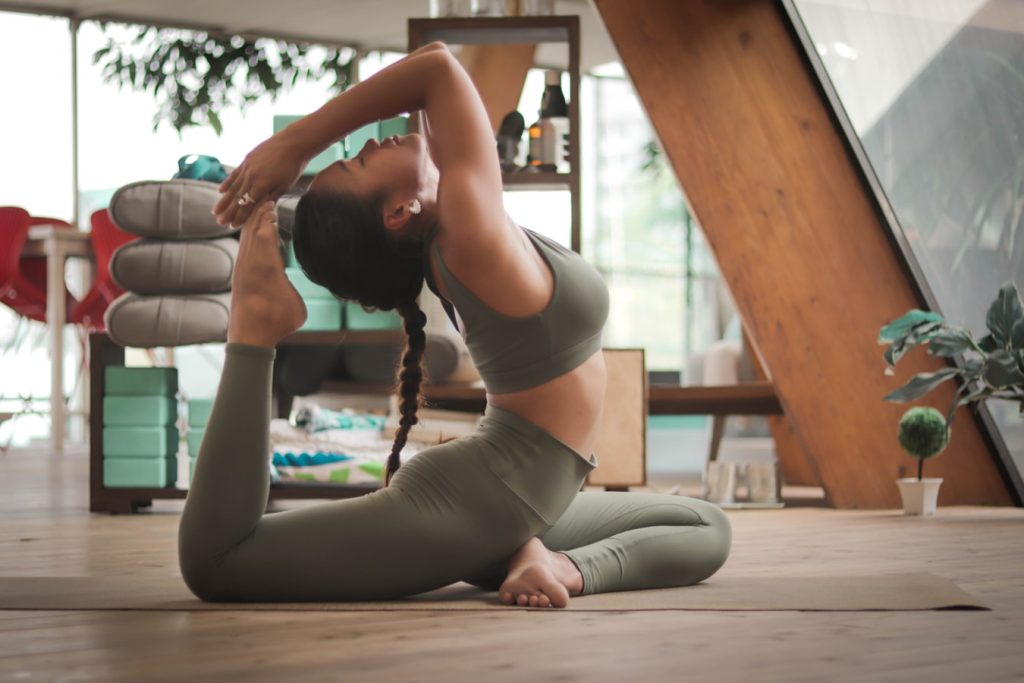 International Yoga Day: Yoga for Breast Cancer Patients
Whether you practice yoga daily or only when you need to de-stress, International Yoga Day on the 21st of June is the perfect time to show your appreciation for this set of ancient physical, mental, and spiritual practices or disciplines. If you've never performed yoga before, now's your chance to give it a try!
There are many ways to distract ourselves from the negativities of life. People hit the gym to blow off some steam. Others watch a feel-good film while enjoying their comfort food. And then there are those who practice yoga to improve or maintain their physical, mental, and spiritual health.
For passionate practitioners of this ancient exercise, there's no better time than June 21st to express their love for it. As for first-timers, the event provides them with the opportunity to explore the basics of yoga and discover its many benefits to their physical, mental, and emotional well-being. So, grab your yoga mat, wear your most comfortable leggings, stretch those hamstrings, and get your meditation on!
Yoga for Cancer Patients
Although yoga can't possibly cure cancer, studies show that it helps patients and survivors manage their symptoms and the side effects of treatment. Cancer-stricken individuals reportedly also experience mood elevation, thus reducing their risk of developing depression and anxiety. Many attest that yoga helped them deal with fatigue, chronic pain, and sleep problems.
How Yoga Benefits Your Health
Here are several reasons why practicing yoga and incorporating it into your exercise routine will be beneficial to your health:
It improves heart health and lowers the risk of heart disease.
It improves flexibility, strength, and endurance.
It boosts your immune system.
It prevents joint and cartilage breakdown.
It encourages mindfulness, which can lead to healthy habits.
It keeps you disciplined.
Key Tips to Remember
Cancer patients practicing yoga need to be very careful when doing their poses and following their instructors. Whether you aim to work on your breathing with pranayama, or you want to try asanas to improve your flexibility, you need to ensure your safety first. Be sure that you follow these safety measures:
Choose a qualified instructor.
Wear clothing that allows you to move freely.
Do yoga at least two hours after eating.
Inform your instructor ahead about any health problems you have, particularly joint and back problems.
Never attempt to perform a difficult posture unless it's approved by your instructor who has demonstrated it to you.
Don't hesitate to tell your instructor if you're having trouble executing a certain posture.
Drink lots of water after each session.
Don't do yoga at home unless you've mastered the proper ways of executing the postures.
Breast Cancer Victims Need Your Support
If you have an old clapped-out automobile that's just gathering dust in your garage, donating it to Breast Cancer Car Donations would be the best way to get rid of it. We'll transform it into a life-saving tool for cancer-stricken individuals in your community.
We do this by selling your donation through auction and using the proceeds to support the programs and services of our nonprofit partners. These IRS-certified 501(c)3 charities are dedicated to providing comprehensive breast health services to all individuals in need.
They provide uninsured and underprivileged breast cancer patients with easy access to medical facilities where they can undergo full treatment. They also offer free breast cancer screening, follow-up care after treatment, and other breast cancer prevention and education services.
As for your rewards, we'll mail to you your tax-deductible sales receipt after your donated vehicle gets sold. This receipt will give you the right to claim your top tax deduction in the next tax season. You'll also benefit from our free towing service wherever you're located in the United States.
You'll likewise enjoy our donation process, which is fast and convenient.
If you're wondering what types of vehicles are acceptable in our program, check here to know them.
If you want to know more details about our vehicle donation program, head over to our FAQS page. For inquiries or concerns, give us a call at 866-540-5069 or leave us a message here.
Use Your Clunker to Help Beat Breast Cancer Now!

Your clunker will surely go a long way in providing hope and relief to needy breast cancer patients in your community. Donate it to us and you'll see how big of an impact it will make on their lives. Call us at 866-540-5069 or fill out our online donation form today!