International Women's Day: Break the Bias in 3 Ways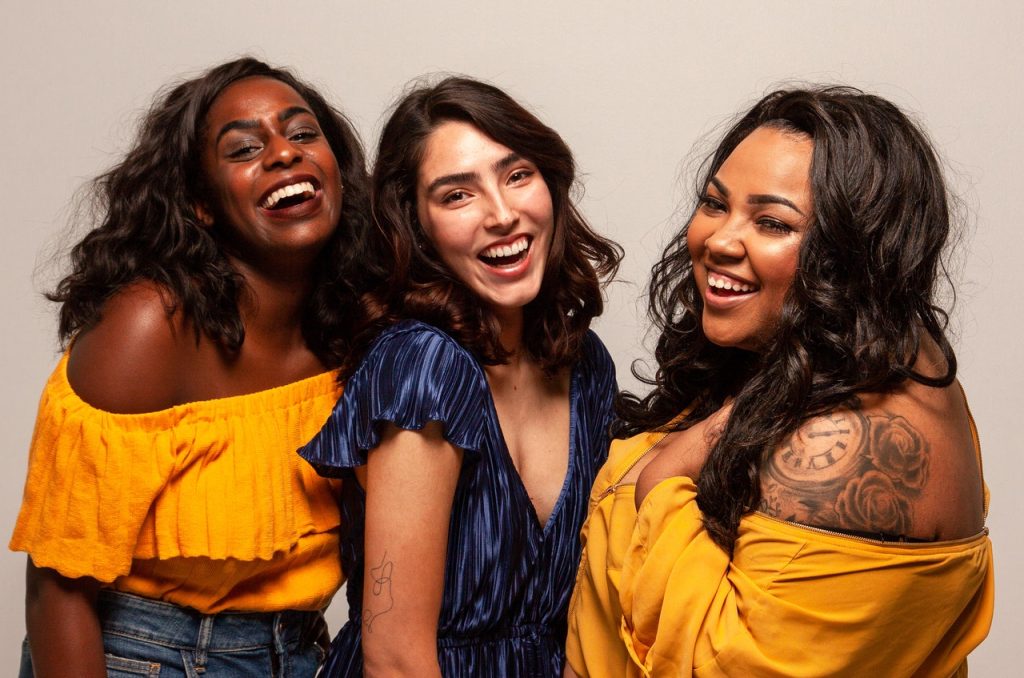 Take Part in the Advocacy for a Gender-Equal World
Over the centuries, women have proven that they can do just as well as men in various fields. Women have made their mark on business, science, arts, politics, and many other areas that were previously limited to men.
However, in some parts of the world, many stereotypes still exist about women, limiting their opportunities and preventing them from becoming equal contributors to society.
This is the primary reason why the world celebrates International Women's Day on March 8th of each year. It's
a global holiday that recognizes the cultural, political, and socioeconomic achievements of women. The women's rights movement also uses the event to bring attention to issues such as gender equality, reproductive rights, and violence and abuse against women.
For this year's observance of International Women's Day, organizers have chosen the theme "Break the Bias" to underscore what nations need to do to stop discrimination against women. The objective is to achieve a gender-equal world that is free of bias, stereotypes, and discrimination and a world that is diverse, equitable, and inclusive. Most of all, the event seeks to achieve a world where differences are valued and celebrated.
How You Can Celebrate International Women's Day
You can do your part in helping break the bias against women. Breast Cancer Car Donations offers these three suggestions on how you can meaningfully celebrate International Women's Day:
1. Join the campaign for women's equality on social media.
You can take part in the advocacy for a gender-equal world by posting a picture of you making the #BreaktheBias pose (as shown in the photo above) on your social media pages. Accompany it with the official hashtag and a short message calling for equality and inclusivity of women.
2. Celebrate outstanding women.
Whether in schools, workplaces, or communities, shine the spotlight on extraordinary women who overcame insurmountable odds to make a difference in the world. Celebrate the heroines in the frontline of the pandemic. or look back at history to pay tribute to the courageous women who blazed trails in their respective fields.
3. Become a women's rights champion.
If you witness inequalities and injustice against women, speak up and use your voice to rectify the mistake. Teach your kids to respect and value women at an early age. This way, you'll help shape a new generation that's more aware of women's rights and capabilities.
Become a Hero to Women Struggling with Breast Cancer
On the occasion of International Women's Day, you can also choose to become a hero to women who are struggling with breast cancer. You can do this by simply donating any vehicle in whatever condition to Breast Cancer Car Donations. We'll use your donation to make sure that indigent breast cancer patients in your area get the treatment and health care they need.
Our team will sell your donated car through an auction and use the proceeds to help fund the life-saving programs of our charity partners. Thus, thanks to your donation, uninsured and destitute breast cancer patients in your community will be able to gain easy access to top medical facilities as well as receive much-needed financial assistance to pay for the costs of their treatments, doctor consultations, hospital fees, medications, follow-up care, and other health care services.
Our charity partners also provide their other beneficiaries with free breast cancer screening as well as cancer prevention, education, and counseling services.
Since our charity partners are IRS-certified 501(c)(3) nonprofit organizations, your donation will qualify you to claim the maximum tax deduction in the next tax season.
We'll also provide you with our free professional towing service anywhere in the United States.
On top of these material rewards, your donation will allow you to enjoy a most satisfying giving experience, knowing that your gift will be used to help save lives.
You can donate almost any type of vehicle regardless of its age or condition. Visit this page to learn more about this.
For more information regarding our donation program, particularly our quick and simple donation process, check out our FAQs page. For your inquiries or concerns, feel free to call us anytime through our toll-free hotline at 866-540-5069 or contact us here.
Help Save Lives on International Women's Day!

Use this year's observance of International Women's Day to help save the lives of women fighting off breast cancer. Your car donation can turn the tide in their favor as they face the biggest battle of their lives. Call Breast Cancer Car Donations at 866-540-5069 or fill out our secure online donation form now!