International Plastic Bag Free Day: 3 Reasons Why You Should Ditch the Plastic Bag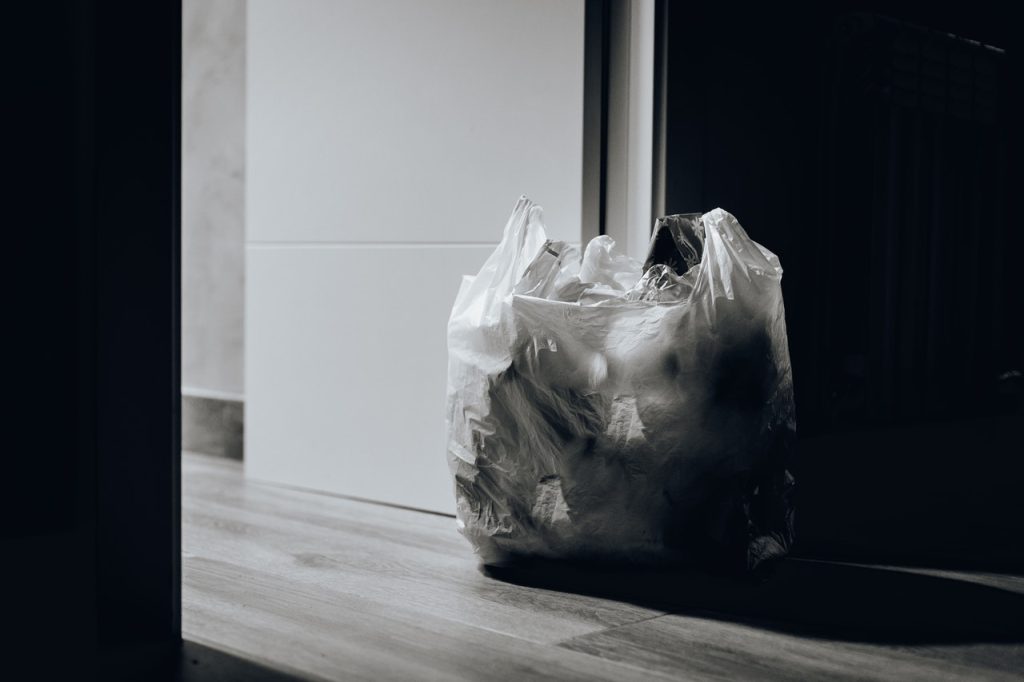 Be Mindful of the Dangers of Plastic Pollution
Did you know that the very first plastic bags made their debut in 1957? Although they were supposed to be washed and reused, somewhere along the line, these evolved into single-use plastic bags. At present, over 500,000 plastic bags are collected in beach cleanups across the world in just a year.
At the rate we're going, plastic bags might eventually choke our home planet to death — unless we do something about it. As we observe International Plastic Bag Free Day on July 3rd, let's try to understand the dangers of plastic pollution and why everyone should stop using plastic bags.
Why Ditch the Plastic Bag?
Each time you shop for food and clothes, your purchased items are usually packed in shopper's bags. As soon as you get home, you'll likely throw the bags in the litter. However, if you care about our ecosystems, you'll want to stop creating a menace to the environment by ditching these single-use monstrosities. Breast Cancer Car Donations shares the best reasons why you should do so.
1. It takes about a thousand years for a plastic bag to break down.
A plastic bag isn't going to go away anytime soon because it's not biodegradable. Thirty generations later, that same plastic bag you used to carry your groceries will still be around.
Although plastic bags will eventually degrade in a landfill, they don't break down completely. They photo-degrade and turn into toxin-absorbing microplastics that will continue to pollute the planet. If you want to make a real difference, start by stuffing your groceries into your purse or backpack and encourage others to do the same.
2. Plastic bags push endangered animals to extinction.
A classic example of an endangered species is the sea turtle. Even without the plastic bag issue, these animals have enough problems as it is. Sea turtles lay their eggs on beaches after they travel the world. Unfortunately, most of their eggs end up being collected or trodden on by humans.
The baby sea turtles that do get to the point of hatching from the eggs will have to make their way to the ocean without being attacked on the predator-infested beach. If they successfully make it to the water, they forage on algae and jellyfish.
It's important to note that in the eyes of an innocent sea turtle, the plastic bag that you used to carry the jar of tomato sauce looks a lot like a jellyfish. If it mistakenly feeds on the bag, the plastic blocks its digestive tract and it dies.
3. Plastic bags contain gender-bending chemicals.
It might surprise you to find out that a chemical called dioxin, which is present in plastics, has gender manipulating capabilities. Dioxin can seriously affect the endocrine systems of both humans and animals.
Since the body's endocrine system is responsible for controlling hormone production, these plastic pollutants that have sex-affecting pollutants will eventually give rise to birth anomalies and intersex anatomy.
You Can Help Save Lives By Doing This
While your efforts to protect and save our planet are awesome, helping to save the lives of breast cancer patients is a heroic act, and you can do that without much effort. All you have to do is donate any old and unwanted vehicle to us here at Breast Cancer Car Donations.
We will auction off your donated auto and use the proceeds to support the critical programs and services of our breast cancer-focused charity partners, enabling these IRS-certified 501(c)(3) nonprofit organizations to continue delivering a range of breast health services to more individuals in need. Deserving breast cancer patients in your area will get the chance to undergo full treatment and receive financial assistance to cover the costs of their hospital fees, medications, and follow-up care.
As a donor, you'll get to receive outstanding rewards such as free professional towing, a top tax deduction, and the priceless joy of knowing that you're making a huge difference in the lives of destitute breast cancer patients.
Feel free to donate to us almost any type of vehicle regardless of its condition from anywhere in the country.
Check out our FAQs page to learn more about Breast Cancer Car Donations and our vehicle donation program. If you have any concerns or questions, you may call us at 866-540-5049 or write to us here.
Turn Yourself Into a Hero Today!

Become a hero to the suffering breast cancer patients in your community. All it takes is a simple car donation to help save their lives. Call Breast Cancer Car Donations at 866-540-5069 or fill out our online donation form now!