International Holocaust Remembrance Day: 5 Ways to Honor the Fallen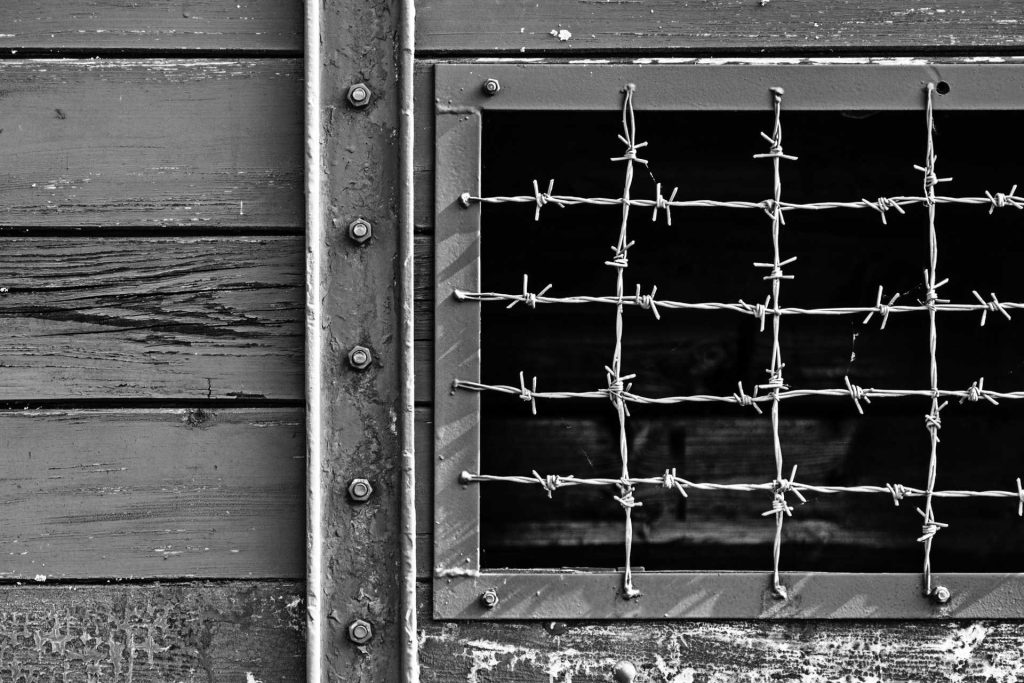 Pay Tribute to the Victims of the World's Worst Genocide
If someone asks you to name one of the most tragic events that happened in the 20th century, you'd probably blurt out the Holocaust. With the slaughter of 11 million people, including 6 million Jews, the Holocaust is considered the worst genocide to have taken place on Earth.
In about five years, Nazi Germany systemically murdered Jews and other Europeans whom the Nazis deemed as "unworthy of life." These were people German dictator Adolf Hitler considered as racially inferior, sexually deviant, or enemies of the state. They were placed in concentration camps where they were tormented and abused before gassing them to death. Others were used as subjects in horrific human experiments that often led to their death.
On January 27th,1945, the concentration camp survivors were finally rescued when the Soviet Red Army came to liberate the death camps in Auschwitz, Poland.
Sixty years later, in November 2005, the U.N. General Assembly declared January 27th as the International Holocaust Remembrance Day. The event commemorates the victims of the genocide. It also encourages people worldwide to do their part in eliminating racism, anti-Semitism, and other forms of intolerance that breed hatred and violence.
Indeed, the Holocaust will forever remain a dark stain in the history of mankind. Up to now, the repercussions of the horrific event still resonate across the globe. As human rights activists and organizations continue to spread awareness on genocide and other heinous acts against humanity, we can only hope that history will never repeat itself.
How You Can Observe International Holocaust Remembrance Day
Not sure what to do to commemorate this special occasion? Breast Cancer Car Donations offers these ideas:
1. Attend a Holocaust memorial event.
Check if a Holocaust memorial event is scheduled in your area. If there is one, feel free to attend and have your family and friends join you. You might even have a chance to meet a few Holocaust survivors. Don't hesitate to acknowledge them.
2. Visit a Holocaust museum.
Some museums in the country preserve historic mementos about the Holocaust. If your town or city has a Holocaust museum, schedule a visit. Come emotionally prepared though as you'll most likely learn about the horrific ordeals that prisoners were subjected to.
3. Show your support to a human rights organization.
Donate to any reputable nonprofit dedicated to ending discrimination, racism, and other forms of oppression.
4. Light a candle for the fallen victims of the Holocaust.
Something as simple as lighting a candle is a great way to pay your respects to the victims of the Holocaust. You may want to write their names down and include them in your prayers.
5. Extend a helping hand to a Holocaust survivor.
The Blue Card, a nonprofit that takes care of Holocaust survivors, estimates that one-third of about 100,000 Holocaust survivors in the U.S. live below the poverty line. You can look for the home of one such elderly survivor and spend International Holocaust Remembrance Day by performing chores or errands for them. Cook their meals, mow their lawns, buy their groceries — anything to touch their heart.
Want to Help Save Lives Today?
You can also meaningfully observe International Holocaust Remembrance Day by donating an unneeded vehicle to us at Breast Cancer Car Donations. When you do that, you'll be helping struggling breast cancer patients in your area, helping them turn their hopeless situation around and beat the deadly disease.
We'll have your vehicle auctioned off to generate funds for our nonprofit partners. These IRS-certified 501(c)(3) nonprofits are committed to improving the overall well-being of breast cancer patients, particularly those who are uninsured and lack the financial means to pay for the cost of their treatments. The proceeds from the sale of your donated vehicle will go directly to these nonprofits to support their life-saving programs.
Thanks to your donation, our charity partners will be able to serve more of their beneficiaries, providing them with financial assistance and easy access to medical facilities where they can undergo all types of treatment, including surgery, chemotherapy, and radiation treatment.
These nonprofits also provide breast cancer survivors with free follow-up care. Other beneficiaries get to receive free breast cancer screening and prevention and education services.
You'll also reap great rewards for your donation, including getting entitled to receive the maximum tax deduction. Expect to receive by mail the 100% tax-deductible sales receipt of your car a few weeks after its sale. Using this receipt, you can claim your tax write-off in the next tax season.
You also need not worry about how to dispose of your unwanted vehicle since we will provide you with our pickup and towing service wherever you're located in the country at no cost to you. We will coordinate with a professional towing company in your area to haul your vehicle away at a date, time, and place most convenient to you.
The best reward you'll get, however, is the experience of feeling the joy and satisfaction of giving away something to help save lives.
We accept nearly all types of vehicles regardless of their age or condition. Got a timeworn sedan that barely runs? An RV with visible vents? Hand them over to us!
If you're interested to learn more about our donation program, including our quick and convenient donation process, feel free to visit our FAQs page. Can't find the answer you're looking for? Call us anytime at 866-540-5069 or message us here.
Give Hope to Breast Cancer-Stricken Women Today!

Make this year's observance of International Holocaust Remembrance Day a memorable one for you and the breast cancer victims in your area. Your car donation can boost their chances of overcoming their affliction. Call Breast Cancer Car Donations at 866-540-5069 or fill out our secure online donation form now!