International Day of Persons with Disabilities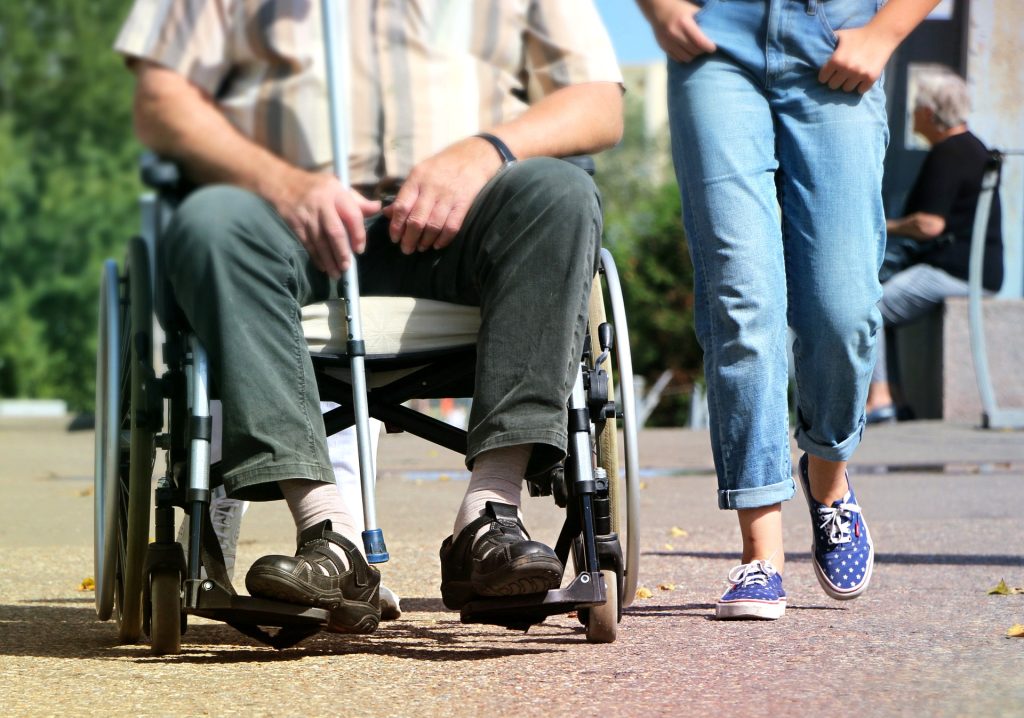 December 3—International Day of Persons with Disabilities: What You Can Do to Support the Rights of PWDs
One billion people across the globe are living with some sort of disability, according to a recent World Bank report. That comprises 15% of the world's population! Although these individuals come from different countries and racial backgrounds, they have one thing in common: They are often deprived of their human rights.
Seeing the tremendous number of challenges faced by disabled people, the United Nations designated a special day for them, the International Day of Persons with Disabilities. Taking place on December 3 of each year, this day is all about empowering and building opportunities for the millions of individuals living with disabilities. It's also the perfect opportunity for us to unite and support the rights of these people.
Started by the United Nations in 1992, the International Day of Persons with Disabilities aims to promote global awareness on the barriers such individuals experience throughout their lives. Whether we're thinking about discrimination, stereotyping, social exclusion or lack of educational and job opportunities, it's really crucial that we address and recognize these problems in our society. Just like the rest of us, people struggling with certain disabilities have the right to live a full life.
How You Can Help
As the annual event aims to raise awareness of the condition faced by persons with disabilities (PWDs) and improve their lives, the simplest thing one can do to support their cause is by spreading the word. Informing your friends, family members, co-workers, and neighbors about the rights of PWDs can already mean a lot. Let your voice be heard on social media by posting about the occasion and vital information on PWDs.
You can also visit centers that cater to disabled individuals of all ages and offer whatever assistance you can give. Donating to charities and attending fundraising events are also great options to mark the International Day of Persons with Disabilities.
Support Breast Cancer Patients, Too!
Another way to make an impact on the lives of needy people is by donating an unwanted vehicle to us at Breast Cancer Car Donations. By doing so, you'll be helping save the lives of destitute breast cancer patients in your area who lack the financial resources needed to pay for the high cost of their treatment. You'll make it possible for them to receive the treatment and medical resources they need to survive.
We serve as the online vehicle donation platform of reputable nonprofit organizations that are focused on battling breast cancer and helping its hundreds of thousands of victims throughout the United States. We sell all vehicles donated to us and use the proceeds to support the programs of these nonprofits. These charities offer comprehensive breast health services in various communities, including breast cancer screenings, diagnostic tests, and treatment.
Since your vehicle donation will be used by our IRS-certified 501(c)3 nonprofit partners, your charitable contribution will entitle you to receive a 100% tax-deductible receipt after your vehicle is sold at auction. This means you can get the highest possible tax deduction that can significantly lower your tax bill when you file your itemized federal income tax return for the upcoming tax-filing season.
If you want to know more about our car donation program, our quick and easy donation process, and other relevant information, check out our FAQs page. For inquiries, you may call us at our toll-free hotline 866-540-5069 or send us a message online.
You can make your car donation by filling out our online donation form or calling us directly. We accept vehicle donations anywhere in the United States since we have car donation programs in all 50 states.

Help Them With Their Battles
On December 3—International Day of Persons with Disabilities, spare a thought for the less fortunate individuals in your community who are battling breast cancer. You can help them win their battles. Call us at 866-540-5069 and get started with your car donation.