International Day of Happiness: 5 Ways to Bring Smiles to Yourself and Others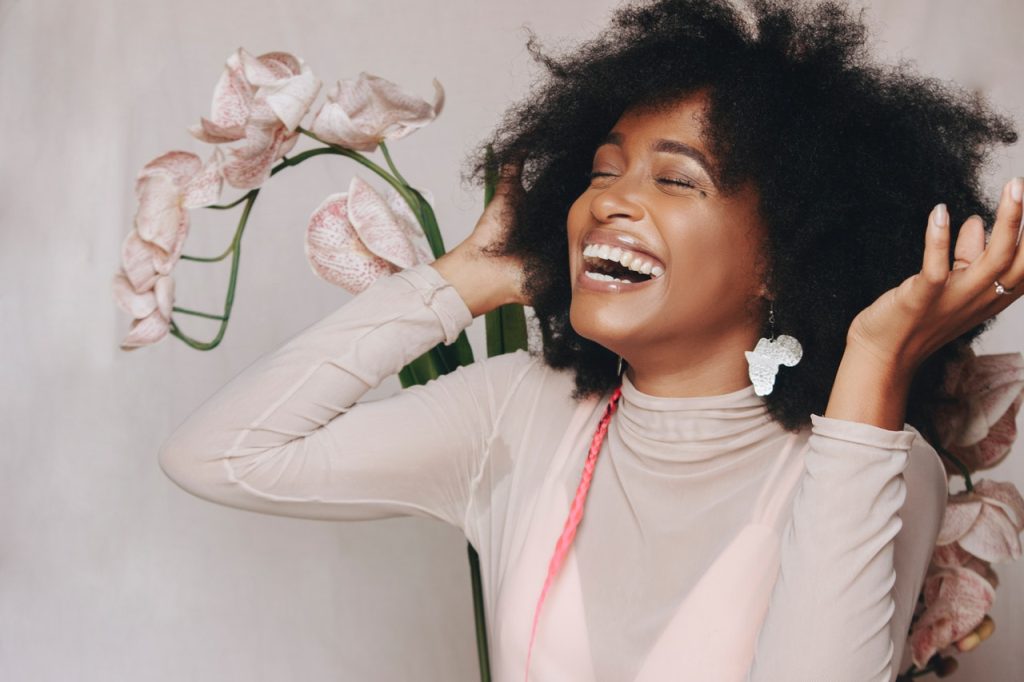 Cherish Being Happy Amid Extraordinary Challenges We're Facing
While the world experiences extraordinary challenges one after another, such as the pandemic followed by the escalating bloody conflict in Europe triggered by Russia's invasion of Ukraine, it is getting even more difficult for people to find reasons to be happy.
That's why the International Day of Happiness on March 20th is a timely event that should remind all of us that being happy is a state of mind we must always cherish regardless of what's happening all around us.
Declared by the United Nations in June 2012, the International Day of Happiness seeks to recognize that as a mark of progress, nations must pursue the happiness and well-being of their people in addition to economic growth.
Why Should You Be Happy?
Being happy offers many benefits. Here are some reasons why you should turn that frown upside down.
1. Happiness keeps you healthier.
Happiness per se cannot be categorized as medicine. However, research confirms that happiness improves the health and well-being of a person and promotes longer life. The study shows that happier people are at lesser risks of developing heart problems and high blood pressure. Happiness is also a perfect antidote to stress and helps boost the immune system.
2. Happiness boosts productivity.
There is a saying that if you do something you love, you will never have to work another day in your life. The same principle applies to employee satisfaction and job performance. A 2019 Oxford study showed that happier workers generally performed better at work and received better evaluations compared to other workers.
3. Happiness is contagious.
Your moods and feelings affect those around you. When you are happy, you inspire others to stay positive.
How You Can Best Celebrate the International Day of Happiness
In celebration of International Day of Happiness, Breast Cancer Car Donations is happy to share the best ways of spreading cheer to others and imbibing the feeling as well.
1. Share happiness with others.
With a simple positive post on social media, you can make another person's day. Post a cute cat meme or an inspiring video. Compliment a co-worker for a job well done. Say "thank you" to your server at the restaurant. Give your bestie a quick call. Give bear hugs to your family members.
2. Work on your own happiness.
According to the Dalai Lama, happiness is not a fleeting feeling but a work in progress. When you focus on your problems, you only make your negative feelings grow worse, making things seem unbearable. However, by maintaining a positive outlook, you can open the doors to hope and happiness.
3. Sign up for happiness coaching.
For this year's celebration of International Happiness Day, you can sign up to receive 10 days of happiness coaching via email or SMS. You can also listen to free webinars facilitated by happiness experts.
4. Do something that makes you happy.
Start with yourself. Do something simple for yourself that will make you happy. Take a break to enjoy a perfect cup of coffee. Read a book. Go on a spa day. Treat yourself to a handsome steak (or salad). Understand the importance of your own happiness.
Spread Happiness to Breast Cancer Patients in Your Area
Celebrate the International Day of Happiness by spreading joy to others, especially those who are facing difficulties in life. You can count among them the struggling breast cancer patients in your community.
A simple way to spread cheer and positivity to these patients is by donating any type of vehicle to us at Breast Cancer Car Donations. We'll turn your donation into a powerful life-saving tool for the needy breast cancer patients in your area.
We'll sell your donated vehicle through an auction and use the proceeds to support reputable breast cancer-fighting nonprofit organizations that are in partnership with us. These IRS-approved 501(c)(3) nonprofits deliver comprehensive breast health services to all Americans who need them, providing uninsured and indigent breast cancer patients with access to topnotch medical facilities and financial assistance to cover the costs of their treatments, doctor consultations, medications, and other essential health care services.
You will also benefit from your vehicle donation since it will entitle you to receive the maximum tax deduction in the next tax season.
Moreover, we'll provide you with our free professional pickup and towing service anywhere in the United States.
The best reward you'll get, however, is the priceless feeling of satisfaction when you realize that you're doing an act of charity that will help save lives.
You can donate almost any type of vehicle regardless of its age or condition.
For more information on our donation program, including our quick and straightforward donation process, head over to our FAQs page. If you have any questions or concerns, feel free to call us anytime through our toll-free hotline at 866-540-5069 or message us here.
Become a Bringer of Hope Today!

Make this year's International Day of Happiness a very special one for you and the breast cancer sufferers in your community. You can do that with your vehicle donation. Call Breast Cancer Car Donations at 866-540-5069 or make your donation here now!