International Day of Friendship on July 30th: How to Maintain Long-Distance Friendships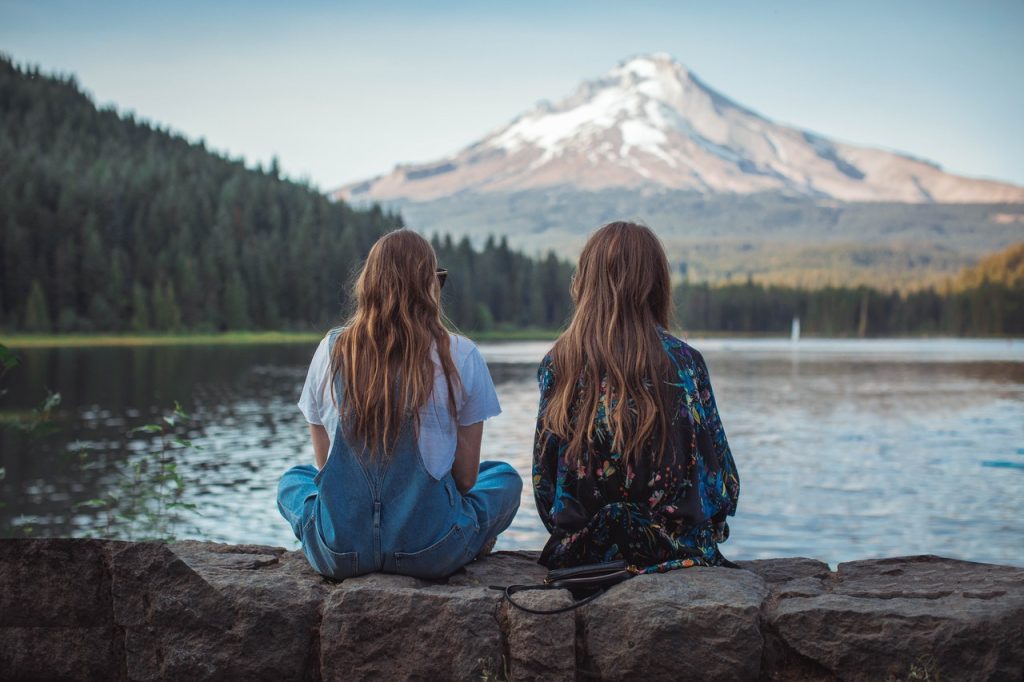 3 Ways to Make Your Besties Feel Special Even When You're Miles Apart
Your best pals are like the scrapbook of your life. They get you and you get them. Aside from loving the person you once were, they've chosen to stick around and love the person you've become today. Needless to say, when your closest friend moves to another part of the world to chase their dreams or settle down, you may be worried about losing them.
Whether you're the best friend who has left or the one who's been left behind, your long-distance friendship needs attention and care to keep it healthy. With the celebration of International Day of Friendship on July 30th, we encourage you to make your besties feel special even when you're miles apart.
What You Can Do to Maintain Long-Distance Friendships
At first, the transition from an in-person bonding to a long-distance phone call may feel like a friendship whiplash. You may also feel as though you've lost the naturally occurring catch-up moments you have with your best friends. The good news is that you don't have to let thousands of miles get in the way between you and them. Breast Cancer Car Donations shares three tips to help you stay connected with your close friends.
1. Never forget special dates.
When it comes to birthdays and anniversaries, extra effort goes a long way. Important dates carry even more weight in a long-distance friendship. For this reason, make sure that your best pals' birthdays and other important events won't slip by you. One of the best ways to keep track of these important dates is to write them down in your diary.
2. Have a regular contacting schedule or routine.
Since you don't have the luxury of dropping by your friend's house whenever they're free, you may want to set a regular date — especially if you have clashing time zones and busy schedules to contend with. Try to find a time that works best for you and your besties and do all you can to stick to it. For example, a once-a-week recap while you're commuting to or from work may be the best time to squeeze in a long-distance phone call.
3. Don't just rely on social media.
Although you can always choose to get in touch with your best friends via social media, try to look for more personal ways of communicating with them. For instance, you'll make your friend feel extra special if you send them an old photo of yourselves from your teenage years.
Do You Want to Dispose of an Unwanted Vehicle in a Meaningful Way?
While maintaining long-distance friendships is worth all your effort, maintaining an unwanted vehicle isn't. If you're looking to find a quick and convenient way to chuck your clunker out while doing destitute breast cancer patients a huge favor, consider donating that vehicle to us at Breast Cancer Car Donations. We'll use your donation to help financially struggling women in your local area who are afflicted with breast cancer.
We will have your car auctioned off, with the proceeds going to leading breast cancer nonprofit organizations in partnership with us that are serving your area. These nonprofits cater to uninsured breast cancer patients, providing them with comprehensive breast health services. These include giving them easy access to medical facilities where they can undergo the full range of treatment options.
These charities also provide breast cancer survivors with follow-up care. Other beneficiaries get to receive free breast cancer screening and prevention and education services.
While you give these deserving individuals a second chance at life, you'll get to reap some benefits for yourself as well. We'll pick up your clapped-out vehicle for free from anywhere in the country
Since our nonprofit partners are IRS-certified 501(c)(3) nonprofits, your donation will also entitle you to receive the maximum tax deduction in the next tax season.
Best of all, your donation will leave you feeling good about yourself for doing something that can potentially save lives.
You can donate almost any type of vehicle, including your deceased uncle's golf cart or your granddad's ancient motorized wheelchair. The vehicle doesn't need to be in good condition. In many cases, we accept even vehicles that are no longer running.
For more information about our donation program, including our quick and convenient donation process, feel free to visit our FAQs page. Give us a call at 866-540-5069 or contact us here if you have any inquiries or concerns.
Make a Difference in the Lives of Breast Cancer Sufferers Today!

It's not every day that you get to do something special for those who are fighting breast cancer in your community. You can make a difference in their lives on International Day of Friendship on July 30th by donating a vehicle to Breast Cancer Car Donations. Call us at 866-540-5069 or fill out our online donation form now!