International Day for the Elimination of Violence Against Women: 3 Common Types of Abuse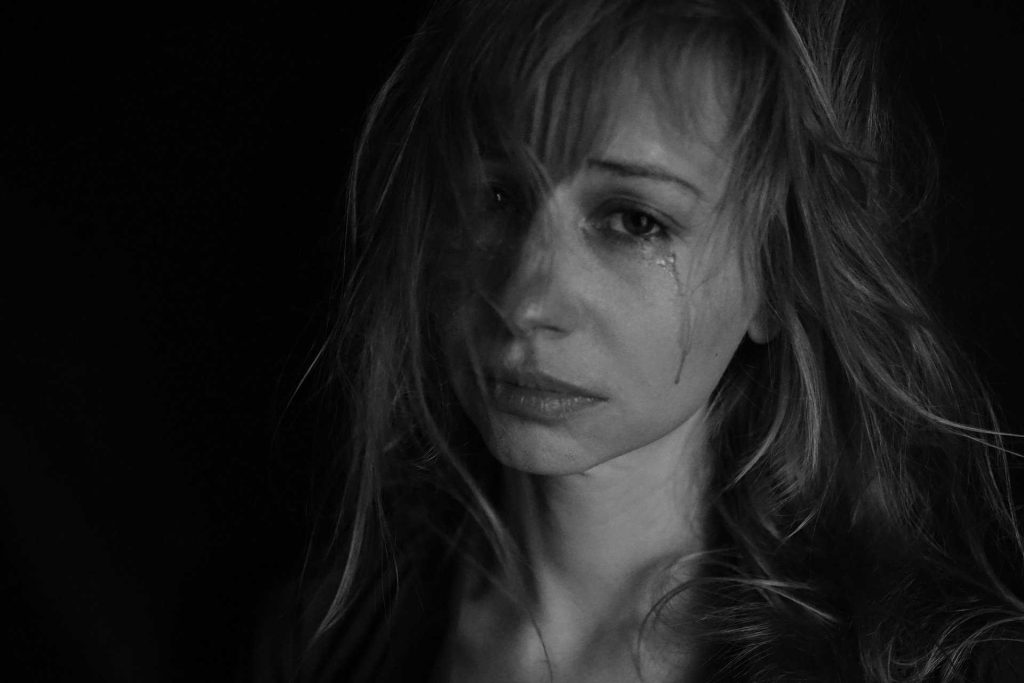 On November 25th, Help Put an End to Abuse by Educating the Public About It
Although people throw around the word "abuse" in many of their casual conversations, many of them probably can't tell if they're committing the abuse or if they're victims of it.
On the occasion of the International Day for the Elimination of Violence Against Women on November 25th, we put the spotlight on the subject of abuse to educate the public to help put an end to it.
What Is Abuse?
This refers to any type of action that an individual does to intentionally cause harm or injury to another person in an attempt to take control of their behavior. To make the victim increasingly vulnerable, the abusive person misuses power to exploit the bonds of trust, intimacy, and dependency.
What Are the 3 Common Types of Abuse?
In most cases, abuse follows an escalating pattern because the abusive person's controlling behaviors tend to worsen over time. They could also use oppressive systems that have already been established in our society to further assert their abusiveness against their victims. Since it's often difficult to detect signs of abuse, it's important to know the differences between the three common types of abuse:
1. Physical Abuse
Physical abuse includes certain behaviors that include burning, biting, pushing, hair-pulling, strangulation, slapping, kicking, hitting, punching, use of weapons, forcing the victim into substance abuse, controlling the victim's medication, refusing them medical care, damaging their personal property, physically restraining a person against their will, making a person feel unsafe, withholding food, forcible feeding, or invading a person's physical space.
Bruises and other kinds of physical evidence don't have to exist for the above-mentioned acts to be classified as physical abuse. Some of the possible signs of physical abuse include unexplained injuries, frequent falls, malnutrition, failure to seek medical treatment, changed behavior in the presence of a particular person, loss of hair in clumps, and bruises or marks on the body.
2. Emotional or Verbal Abuse
This type of abuse involves any behavior that aims to cause damage to another person emotionally. To control the victim, the abusive person uses tactics that include threats, humiliation, shaming, name-calling, insulting, extreme jealousy, blaming the victim for everything, failure to respect privacy, harassment, verbal abuse, swearing, cyberbullying, preventing meaningful activities or occupation, infantilizing, preventing the victim from meeting people, cultural isolation, intimidation, yelling, stalking, and controlling what the victim does or where the victim goes.
Possible signs of emotional or psychological abuse include low self-esteem, insomnia, weight loss or weight gain, tearfulness, anger, distress, uncooperativeness, aggressiveness; withdrawal, and silence when the abusive person is present.
Since the effects of emotional or verbal abuse are difficult to spot, family members or friends may not easily notice them. The scars of emotional or verbal abuse take a longer time to heal compared to physical abuse.
3. Sexual Abuse
Contrary to what most people may think, sexual abuse isn't just about sex, but also about power. This involves any sexual behavior that is performed without the victim's consent. Examples of sexual abuse include hurting the victim while engaging in sexual activity, forcing the victim to have sex without protection, human trafficking, engaging in sexual activity when the victim is afraid to say "no" or is not fully conscious, indecent exposure, and sexual teasing or innuendo.
Among the possible signs of sexual abuse are bloody, stained, or torn underwear; bruises on the buttocks, thighs, upper arms, and neck; self-harming, unusual difficulty in sitting or walking, pain, bleeding, or itching in the genitals; reluctance to be alone with the abusive person, insomnia, and withdrawal.
The Devastating Violence Caused by Breast Cancer

On the observance of the International Day for the Elimination of Violence Against Women, we can also focus our attention on women who are suffering from another form of violence — the life-threatening violence inflicted by breast cancer.
If you have a vehicle that you no longer need, you can use this to effectively reach out to destitute breast cancer patients in your community. By donating that vehicle to us at Breast Cancer Car Donations, you'll make it possible for these patients to survive the disease.
We'll sell your vehicle through an auction and use the proceeds to support the life-saving programs of our breast cancer-focused charity partners. The funding will enable them to sustain their delivery of critical breast health services in your local area to all those who need them.
Thanks to your contribution, uninsured and financially struggling breast cancer patients will be able to gain access to top medical facilities where they can get various types of treatment, including surgery, chemo, and radiation therapy. Other beneficiaries get to receive free breast cancer screening and prevention and education services.
Donating to us is quick, simple, and hassle-free. The only thing you need to do is to inform us of your decision to donate. Our team will handle everything for you, including all the paperwork and the free pickup and towing of your vehicle wherever you had it parked or stored anywhere in the United States.
Within days following the sale of your vehicle, we'll send you your 100% tax-deductible sales receipt by mail. With this receipt, you can claim a top tax deduction in the next tax-filing season.
Aside from the valuable material rewards that you'll get for your donation, you'll also be privileged to enjoy a most satisfying donating experience, knowing that your gift will help save human lives.
We accept almost all types of vehicles regardless of their condition. To learn more about us and our vehicle donation program, check out our FAQs page. If you have any questions or concerns about our donation program, including our donation process, feel free to contact us at 866-540-5069. You may also write to us here.
Rescue Breast Cancer Victims Today!
Celebrate the International Day for the Elimination of Violence Against Women on November 25th by coming to the rescue of suffering breast cancer patients in your community. All it takes is a simple car donation to help save their lives. Call Breast Cancer Car Donations at 866-540-5069 or fill out our online donation form now!