Independence Day: 3 Top Reasons to Be Grateful for Being an American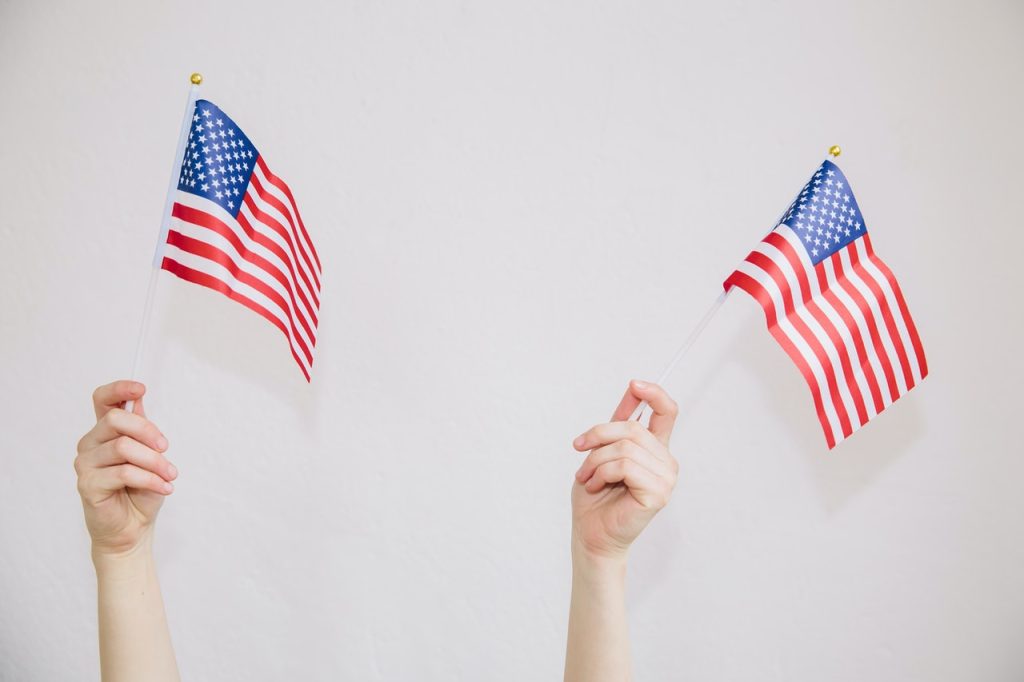 This 4th of July, Say Happy Birthday, America!
While you watch fireworks, enjoy great food, and spend quality time with your loved ones on the 4th of July, have you thought about the reasons why you love our country? Although most of us feel patriotic pride as we commemorate the adoption of the Declaration of Independence, we sometimes take certain aspects of our nation for granted.
Let's make this year's Independence Day more meaningful by reflecting on the top three reasons why we should be grateful for being Americans.
1. Freedom
Today, every American has the liberty to speak their mind and express their opinions without censorship or restraint. They're also free to teach and practice their religion or belief as a group or individually. Additionally, they enjoy the right to own property and have equal economic opportunities.
2. Security
Imagine living in a place that's been torn apart by war and conflict. Despite the foreign and domestic terrorist attacks that happened in the recent past, Americans are generally fortunate enough to live secure lives. Moreover, the wars we fought in the past century didn't take place on American soil, and our country has good relations with most other countries. Moreover, our law enforcement officers are always there to ensure the safety and security of our communities.
3. Diversity
Also known as The Great Melting Pot, America is home to a racially and ethnically diverse population. This allows people to get exposed to various perspectives and understand them, enabling them to recognize and respect different cultures. Furthermore, multiculturalism encourages interaction that builds bridges of trust and tolerance.
Touch Lives on the Fourth of July
Are you looking to celebrate the Fourth of July by touching the lives of destitute women afflicted with breast cancer in your local area? If you do, consider donating any old and unwanted vehicle you have to us here at Breast Cancer Car Donations.
Once we have your vehicle, we'll auction it off and use the proceeds to support the critical programs and services of reputable breast cancer nonprofit organizations that are in partnership with us. These IRS-certified 501(c)(3) nonprofits are fully committed to improving the overall well-being of breast cancer patients across the country. Through the funds collected from your donation, beneficiaries will be able to gain easy access to medical facilities where they can undergo full treatment, including chemo, radiation therapy, and surgery. They will also be given financial assistance to cover the costs of their hospital fees, medications, and follow-up care.
Now for the fun part — your benefits as a donor. We'll pick up and tow away your vehicle for free wherever it's parked or stored anywhere in the country.
Plus, we'll send you your vehicle's 100% tax-deductible sales receipt. This will allow you to receive the maximum tax deduction in the next tax season.
Best of all, your donation will leave you feeling good about yourself, knowing that you've done something that can extend someone's life.
We accept nearly all types of vehicles regardless of their age, mileage, and condition. Visit this page to learn what we usually take as donations.
For more information on our vehicle donation program, including our quick and convenient donation process, check out our FAQs page. If you have any concerns or questions, you may call us at 866-540-5049 or write to us here.
Ready to Bid Goodbye to Your Clunker?

You don't have to be stuck with a vehicle that you no longer want or need. Donate it to us at Breast Cancer Car Donations, and we'll turn it into a life-saving tool for the needy breast cancer patients in your area. Get in touch with us at 866-540-5069 or make your donation here today!