Immunotherapy: The Newest Breast Cancer Treatment Approved by the FDA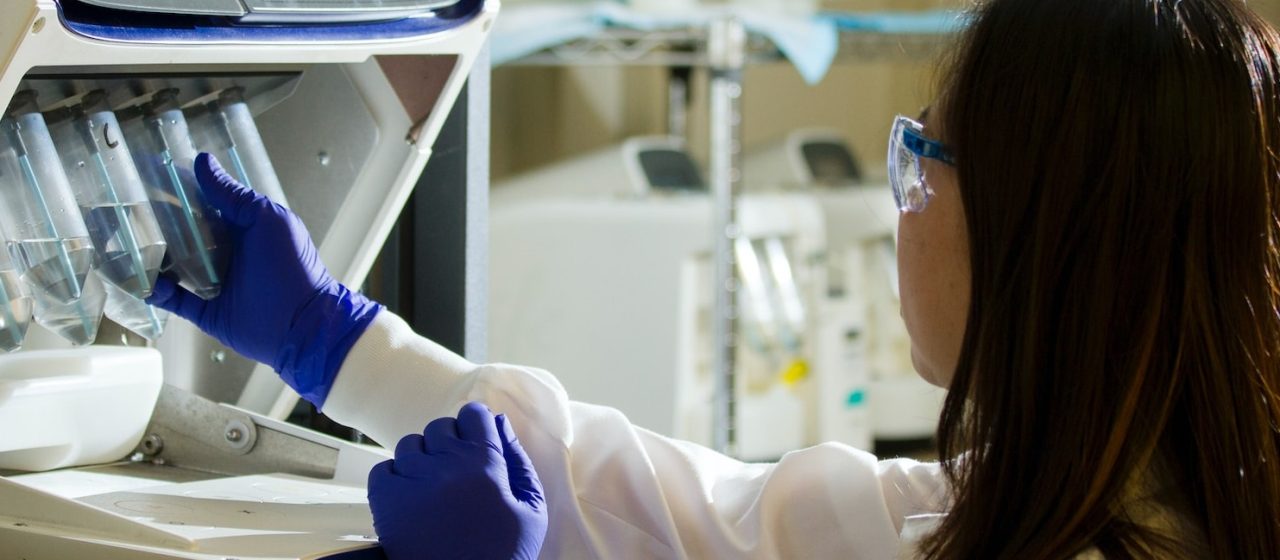 Photo by National Cancer Institute under Unsplash License
Immunotherapy — the Newest Breast Cancer Treatment Approved by the FDA
Hopeful news for breast cancer patients: The U.S. Food and Drug Administration has finally approved the immunotherapy regimen as treatment.
The newest form of breast cancer treatment was highly recommended by the agency, particularly due to its capability to treat triple-negative breast cancer that is locally advanced or metastatic. This type of cancer can no longer be effectively removed through surgery, reducing the patient's chances of survival. The cells found in this cancer include a protein, the PD-L1, which contains a combination of immunotherapy (Tecentriq) and chemotherapy (Abraxane).
How It Was Approved
The efficacy of immunotherapy, the newest breast cancer treatment approved by the FDA, was earlier reported by the New England Journal of Medicine based on a study conducted in October 2018. In the study, researchers found that the treatment had extended the progression-free survival rate of patients. That is the amount of time in which the cancer doesn't get worse. The median progression-free survival rate in the PD-L1 subgroup for those who received the immunotherapy-chemo combination treatment was measured at 7.4 months, while patients who received chemotherapy with placebo registered 4.8 months.
Dr. Peter Schmid, the leading study author from the Queen Mary University of London, stated that the study was the first to show the effectiveness of immunotherapy. He called it a medical breakthrough—a huge step forward for women diagnosed with breast cancer.
Although he was not involved in the treatment research, Bloomberg Professor of Oncology and Epidemiology Dr. Otis Brawley stated that the FDA's accelerated approval of the treatment was the right decision. However, he went on to say that there's still much to be done to prove that the therapy really extends the lifespan of patients.
Accelerated approvals are granted by the FDA to drugs that "treat serious conditions, and that fill an unmet medical need." However, later trials are still required in order to confirm that the drug is really effective.
What Happens If There Is No Follow-Up Trial?
If a drugmaker fails to follow the protocol, the agency is most likely to withdraw the approval and pull the drug out. According to the FDA's approval letter to Genentech, the maker of Tecentriq, the drugmaker will be required to submit a final report stating the subsequent findings in September 2020.
What Exactly Is Triple-Negative Breast Cancer?
Triple-negative breast cancer is considered as the most aggressive form of breast cancer. Unlike the other types, this one is likely to spread beyond the patient's breast, with a greater possibility of it coming back within the first three years following treatment. Also, it's more likely to be lethal within the first five years.
To make it worse for patients with this cancer, the medications used for other breast cancer types are pretty much useless and ineffective. No hormonal cancer treatment will work for triple-negative breast cancer.
Though this type of cancer can respond well to chemotherapy, there's still a possibility that the cancer cells will spread to other areas of the body. This is because such cells are quick to develop resistance to chemo drugs.
Despite its severity, the signs and symptoms of triple-negative breast cancer are quite similar to the other breast cancer types, which include breast pain or redness, a mass or lump in the breast, and an inward nipple or one that has a discharge.
In most cases, women affected by the cancer are of African-American and Hispanic ethnicities and those who are in their 40s and 50s. Also, women with the BRCA1 gene are at risk of developing this particular type of breast cancer.
Immunotherapy for Breast Cancer
Tecentriq, an antibody that attaches to the cancer cell, is responsible for deactivating the PD-L1 protein, which mainly prevents the immune system from attacking the cancer. In conjunction with immunotherapy, chemotherapy is also used so as to "rough up" the outer part of the cancer cell. Through the combination of both treatments, the now revved-up immune system can already recognize and ward off the invaders.
Like any other treatment, this newly approved therapy has several side effects on breast cancer patients. The common ones include fatigue, headaches, hair loss, decreased appetite, and nausea. Fortunately, there have been no extreme reactions reported so far.
After seeing how effective it is, the FDA is hopeful that the treatment will be able to help more breast cancer patients in the future.
Help Beat Breast Cancer Today
You can also play a part in improving and even saving the lives of breast cancer patients with a simple vehicle donation. Once you donate a car you no longer need to us at Breast Cancer Car Donations, you give needy breast cancer patients in your community the chance to get treated and regain their good health.
We support well-known nonprofit organizations that are battling breast cancer. Our vehicle donation program is operated on their behalf, providing them additional funding so they can focus on their mission to save lives through the comprehensive breast health services they offer. These services are focused on breast cancer prevention, screening, diagnosis, and treatment. When you donate a vehicle to us, we'll auction it off and turn over the proceeds to our IRS-certified 501(c)3 nonprofit partners.
While your charitable contribution will immensely benefit breast cancer patients and their families, you will also gain rewards for yourself. These include a top tax deduction. You'll also enjoy our free towing services and our quick and convenient donation process where you don't have to do any paperwork.
If you want to know more about how you can easily dispose of your old and unwanted vehicles while helping save lives, call us at 866-540-5069 now or send us a message online. You can also check out our FAQs page for more information.
You can donate your car today by filling out our secure online donation form or calling us directly. We accept almost all types of vehicles regardless of their age and condition. We also accept vehicle donations anywhere in the United States since we have car donation programs in all 50 states.
Start Saving Lives with Your Car Donation!
The needy breast cancer patients in your area will forever be grateful to you once they receive assistance resulting from your charitable contribution. Call us at 866-540-5069 and start saving lives with your car donation.