Immunotherapy for Breast Cancer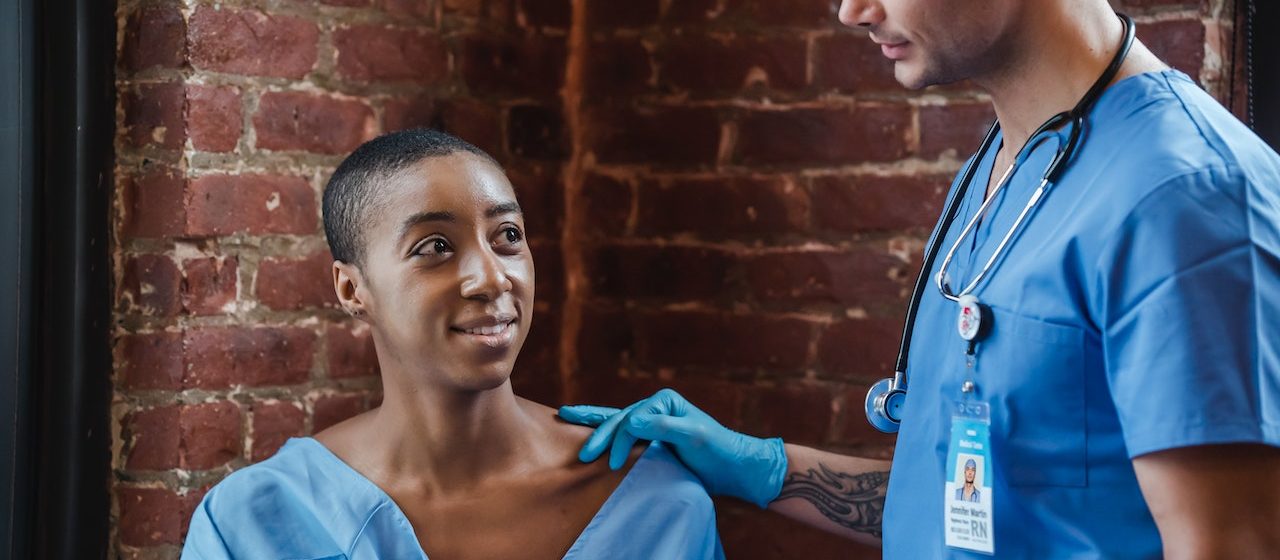 Photo by Klaus Nielsen under Pexels License
5 Types of Immunotherapy and How They Work
For patients in advanced stages of breast cancer, doctors may recommend immunotherapy as a method of treatment. It is a form of cancer treatment that seeks to control the disease by strengthening the patient's immune system.
Chemotherapy and radiation aggressively use anti-cancer drugs to kill cancer cells, resulting in side effects such as nausea, hair loss, and other unpleasant conditions. However, immunotherapy is a treatment method that has fewer immediate side effects.
Immunotherapy seeks to boost the patient's immune system to recognize and destroy cancer cells more effectively. It particularly works on specific proteins involved in the immune system to enhance the body's immune response.
Types of Immunotherapy
Different types of immunotherapy treatments are available depending on the patient's case. Here are some of the most common types:
1. Immune checkpoint inhibitors
This treatment makes use of drugs that block the signals between the cancer cells and immune cells. The signals hinder the body's ability to recognize the harmfulness of the cancer cells. By doing this, T-cells are more effectively unleashed to attack the cancer cells.
A drug called Pembrolizumab (brand name: Keytruda) is used to target PD-1, a protein on T-cells that keeps them from attacking other cells in the body. By blocking PD-1, T-cells are better able to kill breast cancer cells. This helps boost the body's immune response against breast cancer cells and shrink tumors.
2. Chimeric antigen receptor (CAR) T-cell therapy
This type of therapy boosts the patient's T-cells, allowing them to recognize and fight cancer cells.
3. Cytokines
In this treatment, a patient is injected with lab-created cytokines to boost the natural occurrence of this protein in the patient's body and prompt a stronger response to cancer.
4. Monoclonal antibodies
These synthetic antibodies are used to target the proteins in cancer cells to inhibit them from growing and spreading.
5. Vaccines
Cancer vaccines attack the viruses that cause cancer and program the immune system to recognize and attack harmful germs and cells.
Breast Cancer Treatments Are Aplenty — But Not Many Get Them
While various types of breast cancer treatment are available, many breast cancer patients in the United States are unable to access them simply because they are uninsured and can't afford the high costs of those treatments. They can only hope that some benevolent individuals would come to support their medical needs so they can survive the disease.
You can make a difference in the lives of those patients. All you need to do is donate any vehicle you can spare to Breast Cancer Car Donations.
We'll sell your vehicle through an auction and turn over the proceeds to our nonprofit partners. Your generous contribution will help these IRS-approved 501(c)(3) nonprofit organizations in sustaining their delivery of comprehensive breast health services to uninsured and underprivileged individuals. The services they provide include giving their beneficiaries easy access to local healthcare facilities where they can receive the services, support, and resources they need.
Our charity partners also provide financial assistance to deserving patients to cover the costs of their treatments, doctor consultations, hospital fees, medications, and other vital healthcare services they need.
You will also benefit greatly from your vehicle donation since it will entitle you to claim the maximum tax deduction in the next tax season.
Moreover, we will provide you with our free professional pickup and towing service anywhere in the United States.
The best reward you'll get, however, is the priceless feeling of satisfaction when you realize that you're doing an act of charity that will help save lives.
You can donate almost any type of vehicle whatever its age or condition.
For more information on our donation program, including our quick and easy donation process, head over to our FAQs page. If you have any questions or concerns, feel free to call us anytime through our toll-free hotline at 866-540-5069 or message us here.
Bring Hope to Breast Cancer Sufferers Today!
You can bring hope to destitute breast cancer patients in your community, giving them a fighting chance to beat the disease. All it takes is a vehicle donation to us. Call Breast Cancer Car Donations at 866-540-5069 or make your donation here today!