Hurricane Preparedness Week: 6 Practical Tips to Keep Your Home Safe During the Hurricane Season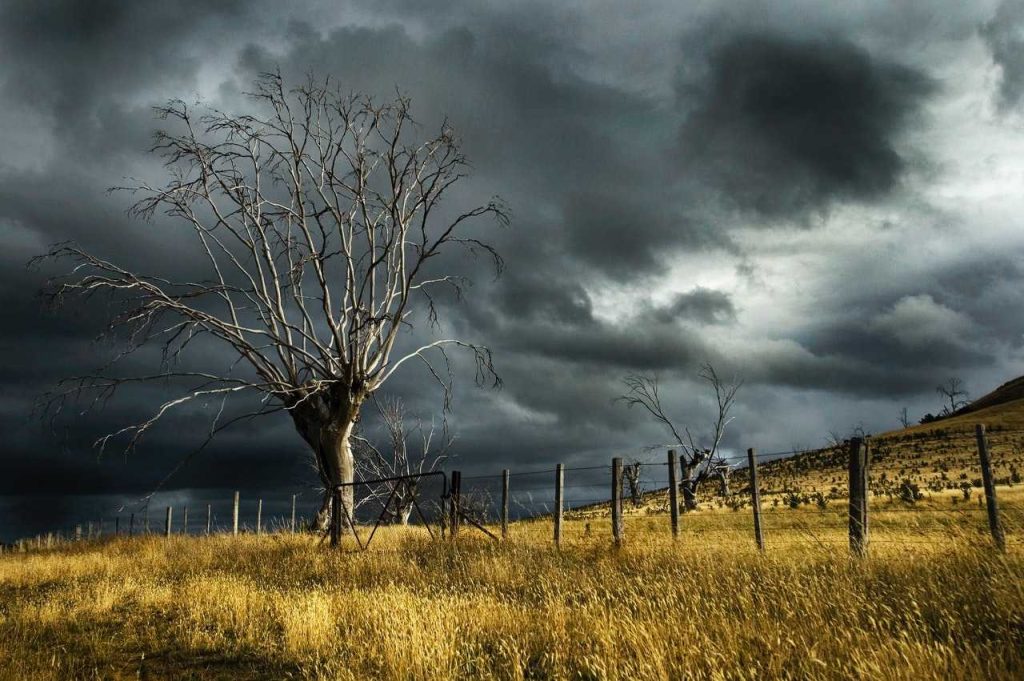 Don't Let a Hurricane Catch You Off Guard!
With the looming hurricane season, people living near the Atlantic coast need to take all the necessary steps to ensure that their homes are safe and secure. Some hurricanes can turn into devastating storms that devastate even areas far from the coast. The worst thing you can do for yourself and your loved ones is to underestimate such a storm.
Ways to Mitigate Hurricane Damage
It's essential to take all the necessary steps to prepare your home during the hurricane season, particularly if you're living in an area often visited by hurricanes. Following the observance of Hurricane Preparedness Week last May 1st to 7th, Breast Cancer Car Donations has put together this list of suggestions to mitigate possible hurricane damage and keep your property safe.
1. Trim the trees and hedges.
When the winds start to blow, it can be dangerous to have branches and limbs near your roof and windows. Larger branches can slam into your windows. Even smaller ones can be damaging if the wind is too strong. Trim and remove as many loose branches as possible. You can also hire a professional to do this for you.
2. Check the seals on your windows and doors.
The seals on your doors and windows can deteriorate over time. Before the hurricane season begins, be sure to inspect the seals around your house. Apply caulk to areas that seem damaged or worn out.
You might also want to consider installing storm shutters to reduce damage. For a more cost-effective and last-minute solution, you can board your windows with sheets of plywood. However, DO NOT put tapes on your windows since they won't do much to prevent the glass from breaking. When damaged by the wind, the taped windows can hold larger shards of glass, which could be blown by strong winds and inflict damage to your property and that of others as well as injuries to people.
3. Secure your garage door.
Garage doors are often flimsy, which makes them notoriously dangerous during hurricanes. It might help to install vertical door braces or horizontal beams to reinforce your garage doors without replacing the entire door.
4. Gather sandbags.
Sandbags are an effective way to prevent or divert the flow of water away from your property. While they may not be able to contain larger floods, they can be useful as a short-term solution for floods and hurricanes. Have sandbags on standby before the hurricane season and properly arrange them around your property when anticipating a hurricane.
5. Clear your gutters and storm drains.
Clear your gutters, making sure they're unobstructed and that the water can flow freely. Leaves, sticks, rocks, and garbage can block the water and consequently damage your roof. Check your storm drains to make sure they're free from debris to prevent water buildup and flooding.
6. Clean your lawn.
Strong winds can cause even the smallest objects to damage your property and hurt people. Regularly clean your lawn of sticks, fallen branches, and rocks before the hurricane season begins. Before a hurricane hits your area, store lawn decorations and furniture indoors or secure them safely on the ground.
Extend a Helping Hand to Breast Cancer Sufferers in Your Community
The hurricane season runs from June to November, so remember to prepare for it ahead of time. With the tips above, you can protect your home and your family from the devastating effects of a hurricane.
Before you clean your gutters and storm drains, spare a thought for the hapless breast cancer patients residing in your local community who will be among those badly affected when the hurricanes come rolling in.
You can extend them a helping hand by donating any extra vehicle you no longer need to us at Breast Cancer Car Donations. We'll turn your donated auto into a lifesaver for needy breast cancer patients in your community.
Our team will sell your vehicle through an auction and use the proceeds to support the comprehensive breast health services being provided by our charity partners. These IRS-certified 501(c)(3) nonprofit organizations use the funding we give them to provide uninsured and indigent breast cancer patients with easy access to top cancer centers.
Our charity partners also provide them with financial assistance to help cover the costs of their treatments, doctor consultations, medications, follow-up care, and other vital health care services. Other beneficiaries get to receive free breast cancer screening, diagnosis, as well as prevention and education services.
You will also greatly benefit from your donation. This will entitle you to claim the maximum tax deduction in the next tax season. We'll also be hauling away your unwanted vehicle without charging you a single dime for it and at a date and place of your choosing.
The best reward you'll get, however, is the priceless satisfaction you'd feel for doing a life-saving charitable act,
In case you're wondering what vehicles we usually accept, check out this page. Regardless of your auto's age or condition, as long as you have proof of ownership for it, we'll gladly take it. We can collect your donation wherever you are in the United States since we operate nationwide.
For more information on our vehicle donation program, including our quick and simple donation process, check out our FAQs page. If you have any questions or concerns, call us anytime through our toll-free hotline at 866-540-5069 or send us a message here.
Turn Your Unwanted Vehicle Into a Lifesaver Today!

If you're ready to use your unwanted vehicle to help save the lives of breast cancer sufferers, hand it over to us at Breast Cancer Car Donations. Call 866-540-5069 or fill out our secure online donation form now!