How You Can Help Promote Peace to Mark the International Day of Non-Violence on October 2nd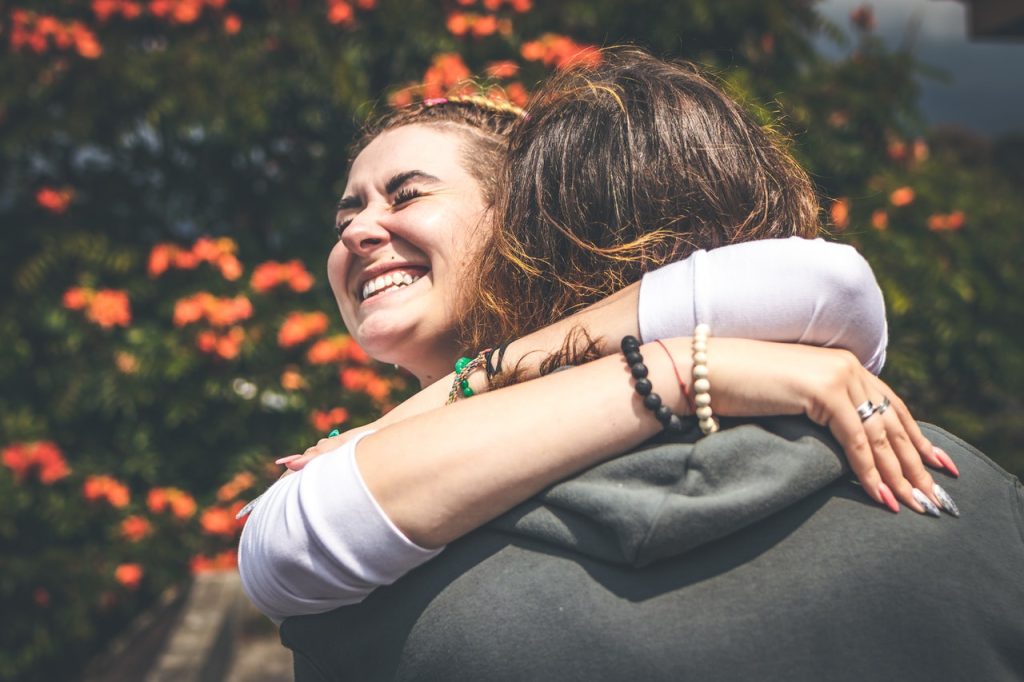 Say 'No' to Violence
On June 15, 2007, the United Nations General Assembly came up with a resolution creating the International Day of Non-Violence. The world body chose October 2nd as the date for the annual observance so that it would coincide with the birthday of Mahatma Gandhi, India's foremost independence leader. Gandhi gained fame for his nonviolent philosophy of passive resistance, which enabled India to gain independence from British rule. He is remembered for sharing with the world his doctrine of non-violence for dealing with injustice and disharmony.
The U.N. chose Gandhi's birthday to celebrate International Day of Non-Violence, noting that Gandhi's non-violent approach to resolving conflicts has been the cornerstone of civil and human rights initiatives all over the world. The principle of non-violence rejects the use of physical violence to achieve social or political change. Many groups worldwide have been using this method in their social justice campaigns.
By creating the International Day of Non-Violence, the U.N. seeks to spread the message of non-violence through education and public awareness around the world.
On October 2nd of each year, various activities and events are held by governments, non-profit groups, and other organizations to underscore the need for a peaceful resolution of differences and conflicts.
You can take part in this global observance by helping to promote peace in whatever way you can. Here are some suggestions on how you can do so:
When you see someone being a victim of discrimination, don't hesitate to speak out against it.
When you feel angry, take a deep breath and count to 10 before you say anything. Respond in a way that doesn't escalate the situation.
Be kind to vulnerable people in society. They include the homeless, sick, disabled, and elderly.
Volunteer at a homeless shelter.
When arguing with someone, listen with the intent to understand. See things from their point of view.
Read books about non-violence and apply what you learn.
Don't hesitate to say you're sorry if you did something wrong.
Donate to a charity that cares for the poor and marginalized people.
Mediate when you see people you know quarreling over a disagreement.
Help others when you can.
Encourage your friends to promote peace.
Organize a discussion about nonviolence in your community.
Your Old Car Can Be a Life-Saver
Another meaningful action you can do to celebrate the International Day of Non-Violence is to extend a helping hand to the impoverished women in your community who are battling breast cancer. If you've got an extra car that you no longer use, you can use it to help save the lives of these suffering women. All you have to do is contact us at Breast Cancer Car Donations and let us know that you're donating a vehicle to us.
We'll sell your donated vehicle through an auction and use the proceeds to support the life-saving programs of our breast cancer-focused charity partners. The funding will enable these charities to sustain their delivery of critical breast health services in your locality for the benefit of everyone who needs them.
Thanks to your contribution, uninsured and financially struggling breast cancer patients will be able to receive financial assistance and gain easy access to top medical facilities where they can get various types of treatment, including surgery, chemo, and radiation therapy. Other beneficiaries get to receive free breast cancer screening and prevention and education services.
Donating to us is quick, simple, and hassle-free. The only thing you need to do is to inform us of your decision to contribute. Our team will handle everything for you from that point onward, including all the paperwork and the free pickup and towing of your vehicle wherever you had it parked or stored anywhere in the United States.
Within days following the sale of your vehicle, we'll send you your 100% tax-deductible sales receipt by mail. With this receipt, you can claim the maximum tax deduction in the next tax-filing season.
Aside from the valuable material rewards that you'll get for your donation, you'll also be privileged to enjoy a most satisfying donating experience, knowing that your gift will help save lives.
If you have any questions or concerns about our donation program, including our quick and easy donation process, feel free to contact us anytime through our toll-free hotline at 866-540-5069. You may also write to us here.
Touch Lives with Your Car Donation Today!

Celebrate the International Day of Non-Violence by bringing peace and assurance of a brighter tomorrow in the hearts of the suffering breast cancer patients in your community. All it takes is a simple car donation from you. Call Breast Cancer Car Donations at 866-540-5069 or fill out our online donation form now!