How to Talk to Your Kids About the Coronavirus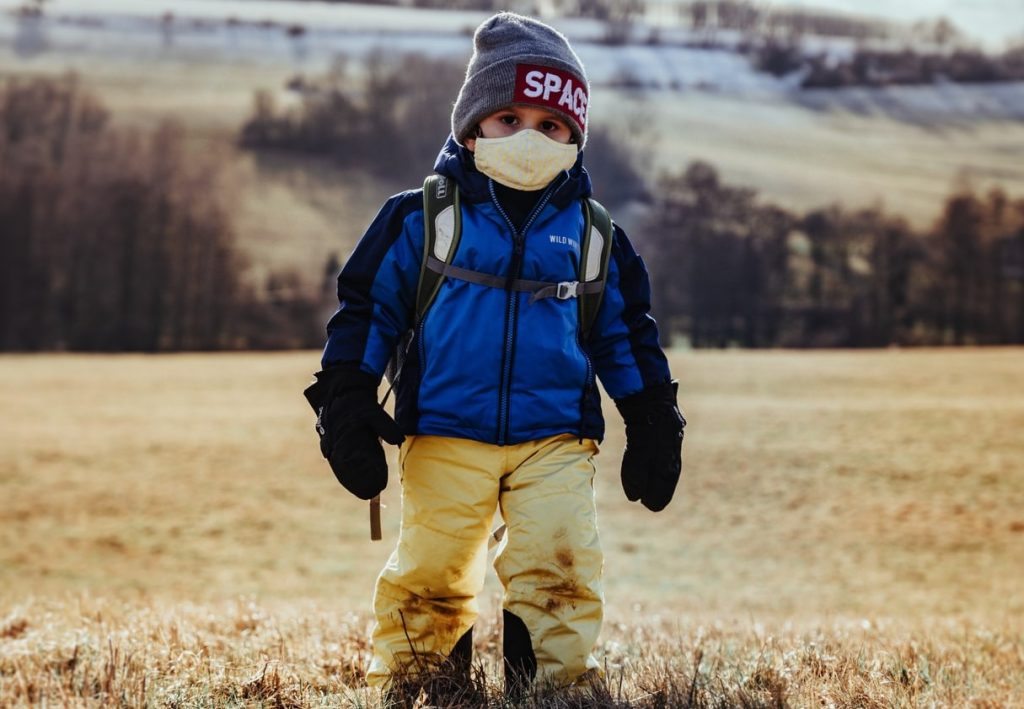 How to Talk to Your Kids About the Coronavirus – 6 Ways to Educate Your Children about the Pandemic without Causing Fear and Panic
With the never-ending news on the deadly and fast-spreading novel coronavirus, expect your kids to bombard you with a lot of questions about it anytime soon. If you're one of those parents who haven't discussed the matter yet with your youngsters, now would be the best time to do it. The sooner they know everything they need to know, the less anxious they'll become.
Here's how you can educate your kids about the pandemic without evoking fear and panic in them:
1. Speak calmly and reassuringly.
Your kids will read your expressions when you're talking to them, which is why you have to remain calm the whole time you're explaining things to them. Once they sense a hint of nervousness in your face or voice, they're most likely to feel the same way. Reassure them that the coronavirus is nothing to worry about. Make it a point to tell them that it's rare for kids to contract the disease.
2. Be honest and accurate in providing information.
If your kids ask you some unsettling questions, always be truthful in addressing them. For instance, if they're wondering why there's an urgent need to stay home, give them the exact reason for this. Also, let them know that not everything they see or hear in the news and social media is real.
3. Ask your kids to share what they know about the coronavirus.
Encourage them to tell you all the things they've heard about the virus, and ask them how they feel about the whole situation. Listen to them with intent and correct any misinformation they might have heard.
If you notice that your kids seem reluctant to open up, don't force them to. Just tell them that they can always come to you whenever they're ready to share.
4. Watch the news with your kids.
Since some sources are spreading fake or unverified news, encourage your young ones to join you in watching the news from a credible TV network to filter out what they hear. Do the same when they're browsing the internet. Fake news surrounding the COVID-19 disease is everywhere, with people posting just about anything they hear without legitimate sources confirming their claims.
5. Talk to your kids about what medical experts are doing to keep everyone safe.
Give your kids peace of mind by telling them that doctors and scientists are working hard to find a cure for the respiratory disease. Explain to your little ones that hospitals are still accessible despite the social distancing and quarantine measures. Reassure them that their doctors will always be there for them.
6. Remind your kids to practice healthy habits every day.
Teach them the proper way to wash their hands. Have them carry bottles of rubbing alcohol or hand sanitizer every time they go out, and remind them to sneeze or cough into a tissue paper or the crooks of their arms or inner elbows.
Set a good example for your kids by taking part in a cause that seeks to save the lives of breast cancer-stricken individuals in your community. All you have to do is donate your old and no-longer-used vehicle to us at Breast Cancer Car Donations.
We'll auction it off to provide funding for our IRS-certified 501(c)3 non-profit partners. These charities are dedicated to providing comprehensive breast health services to all individuals needing these services. They provide destitute breast cancer patients with easy access to medical facilities where they can undergo quality treatment. They also offer free breast cancer screening, follow-up care after treatment, and other breast cancer prevention and education services.
We offer the most convenient way for you to dispose of a vehicle that you no longer want. Check here for the comprehensive list of vehicle types that we welcome in our program.
We'll pick up and tow your vehicle at zero cost to you and wherever it is located in the United States.
Furthermore, your charitable contribution will entitle you to receive a sizable tax deduction in the next tax season.
If you want to know more details about our vehicle donation program, check out our FAQS page. If you have inquiries or concerns, you can give us a call at 866-540-5069 or leave us a message here.
Turn Your Clunker into a Life-Saving Instrument Today

Even as we try our best to protect ourselves and our families against the coronavirus, let's not forget the breast cancer sufferers in our community who are in desperate need of support. Help us give them the hope and courage they need to beat the deadly disease. Call us at 866-540-5069 or fill out our online donation form to make your vehicle donation today!