How to Show Kindness to Family Caregivers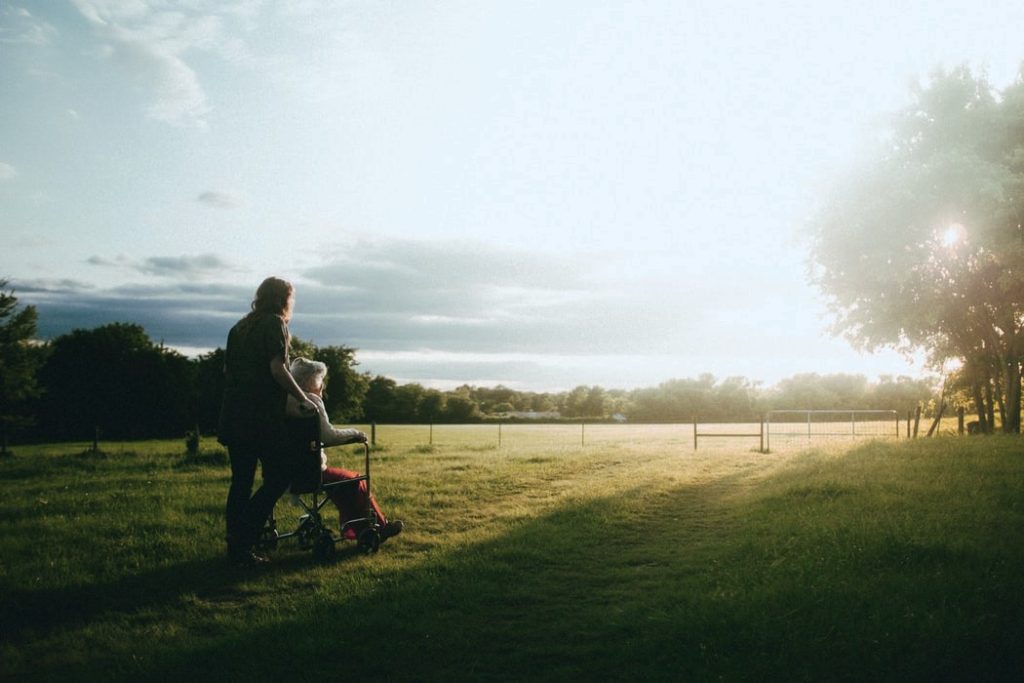 November is National Family Caregivers Month
Did you know that 85% of the 5 million caregivers in the United States provide care for their relatives or loved ones? Unfortunately, these caregivers don't get paid for their services. Moreover, about 4 in 10 face high-burden conditions.
A typical family caregiver is a multi-tasking individual who provides care for their aging, sick, or disabled family members while managing their medical and household needs. In most cases, family caregivers find it difficult to take breaks or even get enough rest because they do their tasks round the clock. With so much on their plate, many of them rarely make self-care their top priority.
In case you're not aware, November is National Family Caregivers Month. Everyone is encouraged to take the time to recognize the contributions of these amazing individuals and increase the support they fully deserve.
Tips for Showing Kindness to a Family Caregiver
If you're looking to find ways to make a difference in the life of a family caregiver, here are three sure-fire tips on how to encourage and support them. Check this out:
1. Offer to help them with the household chores.
As often as you're able, consider helping a family caregiver by doing some of their household chores to lighten their load. You can assist them with vacuuming, doing the laundry, cleaning the kitchen, dusting the furniture, or mopping the floor. They'll surely appreciate the time and effort you spent to help them.
2. Give them a chance to take a much-needed break.
You can't imagine just how much a family caregiver needs a break, even for just a few hours. To allow them to have their own "me time," you can choose to take over their job for an afternoon or a day. They would love a few extra hours spent relaxing, getting personal care, or going shopping.
3. Spend time with them.
Visit and chat with them. While you're at it, it would be great if you could bring them something nice such as a batch of cookies that are fresh from the oven and some flowers, too. This thoughtful gesture will surely go a long way.
Hapless Breast Cancer Patients Also Need Your Help

Some family caregivers take care of family members who are afflicted with serious illnesses such as breast cancer. As you shower these caregivers with your affection and gratitude this November to celebrate the month dedicated for them, why not also extend aid to their wards who are suffering from breast cancer?
You can do that by simply donating an unneeded car or any other vehicle to us at Breast Cancer Car Donations. We will use your donation to raise more money needed by our nonprofit partners to be able to serve more destitute breast cancer patients.
These nonprofits provide their beneficiaries with comprehensive breast health services, which include giving deserving breast cancer patients with easy access to medical facilities where they can undergo the full range of various treatment options.
These charities also provide breast cancer survivors with follow-up care. Other beneficiaries get to receive free breast cancer screening and prevention and education services.
When you donate a vehicle to us, we'll take care of everything, including its free pickup and towing wherever you had it parked or stored anywhere in the country.
Since our partners are IRS-certified 501(c)3 nonprofit organizations, your donation will also entitle you to receive a maximized tax deduction in the next tax season.
Even more precious than these material rewards, you'll find awesome satisfaction in knowing that your car donation will be used to help save lives.
You can donate almost any type of vehicle, including your deceased relative's van or your grandma's ancient motorized wheelchair. The vehicle you're donating doesn't need to be in good running condition. In most cases, we take even vehicles that won't start anymore.
For more information about our donation program, including our quick and convenient donation process, feel free to visit our FAQs page. Give us a call at 866-540-5069 or contact us here if you have any inquiries or concerns.
Help Give Them a New Lease on Life Today!
Are you ready to spark new hopes in the life of a breast cancer patient? Your car donation can give them a new lease on life. Call Breast Cancer Car Donations at 866-540-5069 or fill out our online donation form now!