How to Set Up a Dedicated Space to Work from Home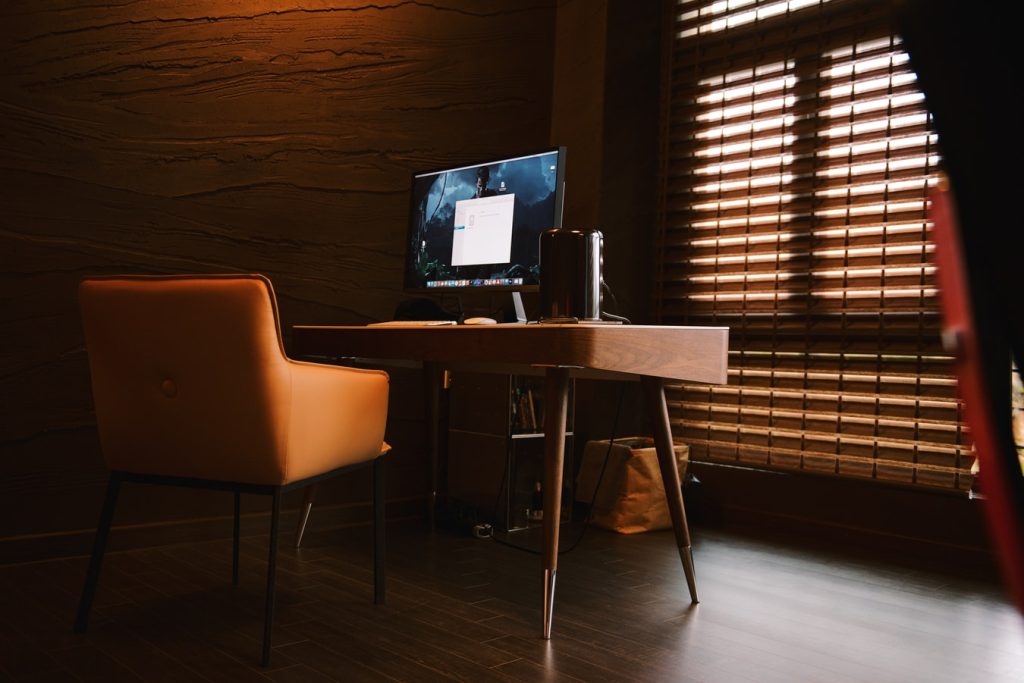 How to Set Up a Dedicated Space to Work from Home – 7 Tips on How to Turn a Part of Your House into Your Office
As the novel coronavirus continues to spread rapidly, more and more Americans are now working from home. Businesses and companies are left with no choice but to shut down their offices until the virus has been contained. Even giant companies such as Google, Facebook, and Amazon had to do the unthinkable: closing their offices and having their employees work remotely.
If you're among the thousands who have made their homes their offices, it can be quite tough at first, especially if you have a lot of distractions in your home. You may have your kids bothering you from time to time or you can't concentrate with your neighbors playing loud music now and then. To avoid such nuisances, you'll need to have your workspace where you can be as productive as possible.
While setting up a home office sounds exciting, it can also be a challenging task, especially if you have no clue how to start. For instance, would you want an entire room for it? Or do you think a small area in your living room is good enough?
To help you decide, here are tips on creating a dedicated workspace in your house.
1. Pick an ideal location.
First things first, choose a spot where you feel the most productive. If you have a spare room, then that's your best option. However, if you live in a small apartment with tight spaces, you can always opt for unused corners or even an empty closet.
2. Ditch the distractions.
What good is a well-decorated home office if there are many distractions around? Make sure that your space is free of unnecessary stuff, particularly those that often divert your attention. As much as possible, you need to stay away from your phone. Use it only when it's part of your work.
3. Prioritize privacy.
More privacy means more productivity. If you're among the lucky ones who have whole rooms as their home offices, you won't have any problem with privacy. On the other hand, if your workspace is located in one corner of your bedroom, we suggest you invest in a privacy divider.
Use a traditional room divider to isolate your mini-office. Another alternative is to hang a curtain from the ceiling. It's that easy!
4. Always choose comfort.
Imagine sitting for hours in front of a computer screen on a hard chair that does no justice to your back. Sounds painfully unpleasant, doesn't it? It might even distract you from completing a deadline on time.
Look for an ergonomic office chair that provides the proper support for your back. It should have an adjustable height, adjustable seat depth, adjustable backrest and armrest, built-in lumbar support, and a 360-degree swivel base.
5. Pick the right desk.
Your desk is a key part of your workstation. It's basically where everything gets done, which is why it's critical to invest in a good office desk.
An ideal desk should allow you to work on your computer with your legs fitting comfortably under it, your feet flat on the floor, and your arms and hands almost parallel to the floor. If yours doesn't support this posture, consider getting a footrest and a keyboard tray. You may also try placing your desk on risers. Better yet, invest in an office desk that has height-adjustable legs.
6. Consider who else will utilize the workspace.
Do your spouse or one of your children also need to use their computer? If so, you may consider setting up your workspace in such a way that they, too can also benefit from it. You may want to purchase a partner desk so that two family members can work simultaneously and efficiently at the same desk.
Also, set a schedule for the family. Allot an hour or two for each member to work on their respective tasks.
7. Set boundaries.
Once you're done setting up your workspace, decide on the boundaries of your work. Use your desk only for work-related activities and nothing else.
If you're taking a quick break, get up and transfer to another area where you can unwind. Don't eat your snacks while you're working. Just go to your dining room or kitchen for a bite if you get hungry.
Help Save Lives with a Simple Vehicle Donation
Did you know that you can help breast cancer patients beat the disease by donating an old clunker to us at Breast Cancer Car Donations? We will sell it and use the generated funds to support the programs and services of our nonprofit partners that are all about saving the lives of breast cancer sufferers. Thanks to your donated vehicle, uninsured and underprivileged individuals in your community will finally gain access to comprehensive breast health services, including cancer screening, treatment, follow-up care, and other cancer prevention and education services.
In exchange for your contribution, we'll mail to you your tax-deductible sales receipt a couple of weeks after we auction off your car. With this receipt, you can claim your top tax deduction in the next tax season.
We'll also haul off your unwanted vehicle for free at a date, time, and place of your convenience. This service is available in all 50 states.
If you have any questions or concerns, feel free to contact us at our toll-free hotline 866-540-5069. You may also leave us a message here. Visit our FAQs page to learn more about our donation program.
Give the Biggest Gift — Your Old Car!

To show your compassion to the struggling breast cancer patients in your community, give them the biggest gift you can give — your old and unwanted car. We will transform that into your gift of hope for a second chance in life. Call us at 866-540-5069 or fill out our online donation form now!