How To Rent an RV: The Beginner's Guide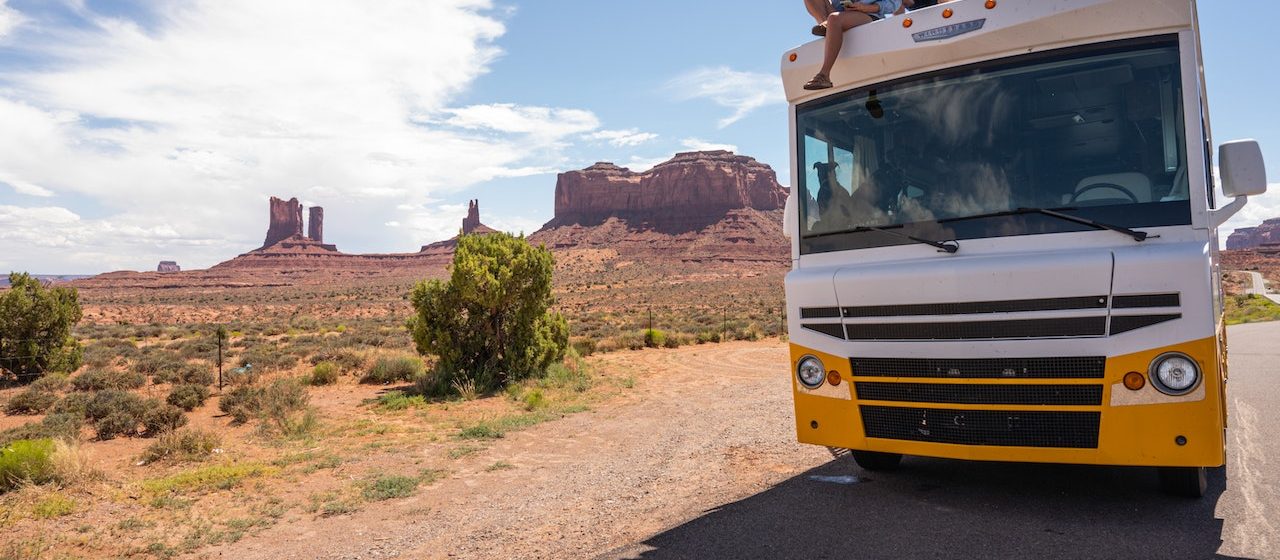 Photo by Evan Chasteen under Pexels License
Here's How You Can Ace Your First RV Rental Experience
Perhaps you and your family had to cancel a cruise trip or a trip to Las Vegas because of the COVID-19 pandemic. Don't worry — you won't have to stay stuck in your house forever. Eventually, travel restrictions will be eased, allowing you to enjoy a much-delayed vacation.
With the novel coronavirus still at large, hitting the road in an RV is a safer travel option compared to using other types of vehicles. It's because you can have your own ample private space in an RV, and you can control what and who comes in or out of that space.
In case you're not aware, approximately 11 percent of American families own an RV. If you're looking to get yourself an RV but not yet ready to make such a purchase, the best option for you is to take an RV rental for a test run. Although you can find a slew of companies that offer RV rentals, it takes a little bit of research to rent a good RV.
How to Enjoy Your Vacation Using an RV Rental
With the start of the summer season, everyone is excited to welcome the longer days and warmer weather. If you're planning to go on vacation using an RV as your vehicle and you're not sure how RV rentals work, Breast Cancer Car Donations shares you this practical guide:
1. Research RV rental companies.
Scanning through rental companies will allow you to compare prices, available rental dates, and RV models. Expect to see steeper prices than usual during summer. Be sure to know what extra mileage consumption can cost, so you won't end up paying for more than what you can handle.
To give you a boost in your research, here are some of the most reputable RV leasing companies you can consider:
2. Determine what type of RV you need.
Motorhomes come in three classifications: A, B, and C. The RV's size determines what class it belongs to. If you're a first-timer, then it's probably better to stick to B or C RV classification.
Here's what each class mean:
Class A: An RV of this type looks like a bus and can be more difficult to maneuver compared to an RV of B or C classification. A Class A RV ranges from 20 to 45 feet long and can fit up to 10 or more passengers.
Class B: This is the sleeper van or camper. A Type B RV is the smallest type of motorhome. However, despite its size, it still packs basic amenities such as a kitchen, toilet, storage, and a bed.
Class C: A Type C RV is a mid-size motorhome. This works well for people who cannot afford class A RVs but find type B RVs too small for their needs. A Class C RV is usually 20 to 30 feet long.
3. Insure your RV rental.
Some people often ask whether it's necessary to insure an RV rental. The short answer to this is, yes. You may be able to insure it using your existing auto insurance.
RV rental companies also offer premiums for renters. They can choose whether they want the basic plan or the premium one. The cost for each will depend on your current auto insurance, risk, and the type of RV you're planning to rent.
Be sure to call your insurer first to ask about the details about insuring an RV rental.
4. Follow the RV rental company's guidelines.
Since you're renting, there will naturally be ground rules which you have to follow to preserve your insurance and avoid damage to the RV rental. In general, renters aren't allowed to do the following:
Drive on an unpaved road, unless it's a short drive from the highway to your camping site.
Texting while driving the RV.
Driving under the influence.
Towing another car using the RV.
Donate Any Type of Vehicle to Help Save Lives
Do you have a car or any other type of vehicle that you're planning to dispose of? Consider donating it to Breast Cancer Car Donations. When you do so, you'll be helping save the lives of breast cancer patients in your community who are having great difficulties in paying for the cost of their treatments.
We'll auction off your donated vehicle to help provide funding for our IRS-certified 501(c)3 nonprofit partners. These charities are dedicated to providing comprehensive breast health services to all needy individuals. They provide uninsured and underserved breast cancer patients with easy access to medical facilities where they can undergo full treatment. They also offer free breast cancer screening, follow-up care, and other breast cancer prevention and education services.
We offer the most convenient way for you to dispose of a vehicle that you no longer want. Check here for the comprehensive list of vehicle types that we welcome in our program.
We'll pick up and tow your vehicle at absolutely no cost to you and wherever it is located in the United States.
Furthermore, your charitable contribution will entitle you to receive a sizable tax deduction in the next tax season.
If you want to know more details about our vehicle donation program, check out our FAQS page. If you have inquiries or concerns, you can give us a call at 866-540-5069 or leave us a message here.
Turn Your Beater into a Lifesaver Today!
You can turn your run-down commuter car into a life-saving instrument today. Hand it over to us at Breast Cancer Car Donations. We'll use it to help save the lives of breast cancer sufferers in your community. Dial 866-540-5069 or fill out our online donation form now!