How to Protect Your Vehicle's Undercarriage from Salt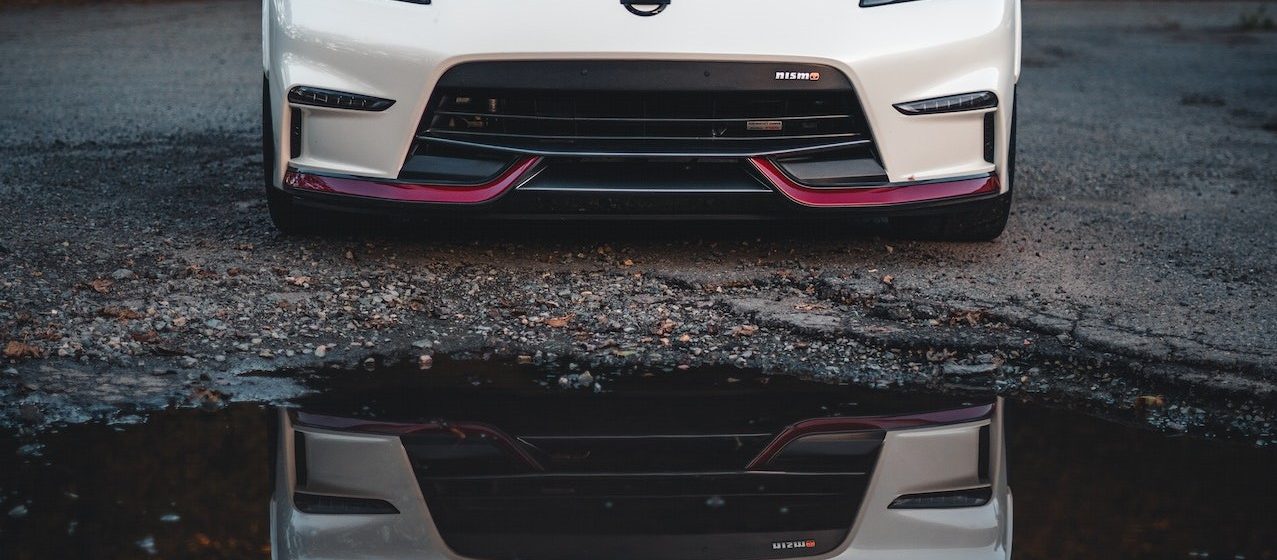 Photo by Erik Mclean under Pexels License
3 Easy Fixes to Keep Your Car from Rusting this Winter
When winter arrives, many car owners get ready to perform various car maintenance tasks to prepare their vehicles for the harsher weather conditions brought by the drop in temperature and the snow.
The tasks include protecting the car's exterior, changing fluids, replacing wiper blades, checking the batteries, and rotating the tires.
However, many vehicle owners fail to protect their cars against one often seldom-noticed road problem in winter — road salt damage. In areas where snow is heavy, salt is spread by road crews to melt the ice and prevent accidents.
When exposed to salt from the road, your vehicle's exterior becomes prone to rust and corrosion over time. It is even worse for your vehicle's undercarriage, which is highly vulnerable because it is unpainted and unprotected. It is also the area that comes into contact the most with road salt.
The good news is that there are ways to protect your vehicle from road salt damage. Here are some simple steps you can take.
1. Avoid puddles.
The way you drive affects your car's exposure to the elements. Be careful to avoid puddles or patches of snow that have absorbed road salt. This will minimize your undercarriage's exposure to the harmful element.
2. Wash your car regularly.
Wash your car at regular intervals during winter. Be sure to wash not just the body of the car but also the undercarriage as this area sometimes goes unnoticed. The use of a high-powered pressure washer is recommended.
3. Use undercoating.
You can keep your undercarriage rust-free and salt-damage-free by giving it an oil or wax-based undercoating to shield it from salt, moisture, and dirt. You can use atomized oil sprays to coat the underside of your car. This gives added protection to your vehicle.
You Can Use Your Old Car to Help Save Lives
If rusting from road salt is the least of your worries for your car that's been going in and out of the repair shop for years, perhaps it's time for you to let it go. Give it a fitting retirement by donating it to us at Breast Cancer Car Donations. We'll use your donation to help save the lives of those struggling breast cancer patients in your local area.
Our team will auction off your vehicle, with the proceeds going straight to reputable breast cancer nonprofit organizations that we are in partnership with. These IRS-certified 501(c)(3) nonprofits use the funding they get from us to provide uninsured and indigent breast cancer patients with easy access to top cancer centers as well as financial assistance to cover the costs of their treatments, doctor consultations, hospital fees, medications, and other essential healthcare services they need. Other beneficiaries get to receive free breast cancer screening and diagnosis, as well as cancer prevention and education services.
As a donor, you'll get our fast and free towing service wherever your vehicle is located anywhere in the country. Your donation will also entitle you to claim the maximum tax deduction in the next tax season.
Best of all, you'll get to experience the priceless satisfaction of doing a life-saving charitable act.
You can donate just about any type of vehicle, whether it's still in good condition or not.
Feel free to visit our FAQs page to learn more about our donation program, including our quick and easy donation process. If you have questions about the ins and outs of our vehicle donation program, don't hesitate to contact us anytime through our toll-free hotline at 866-540-5069. You may also write to us here.
Support Needy Breast Cancer Patients Today!
Be a giver of hope to the breast cancer patients in your community who are fighting for their lives. Extend lifelines to them with your vehicle donation. Call Breast Cancer Car Donations at 866-540-5069 or fill out our secure online donation form now!