How to Prioritize Your Mental Wellness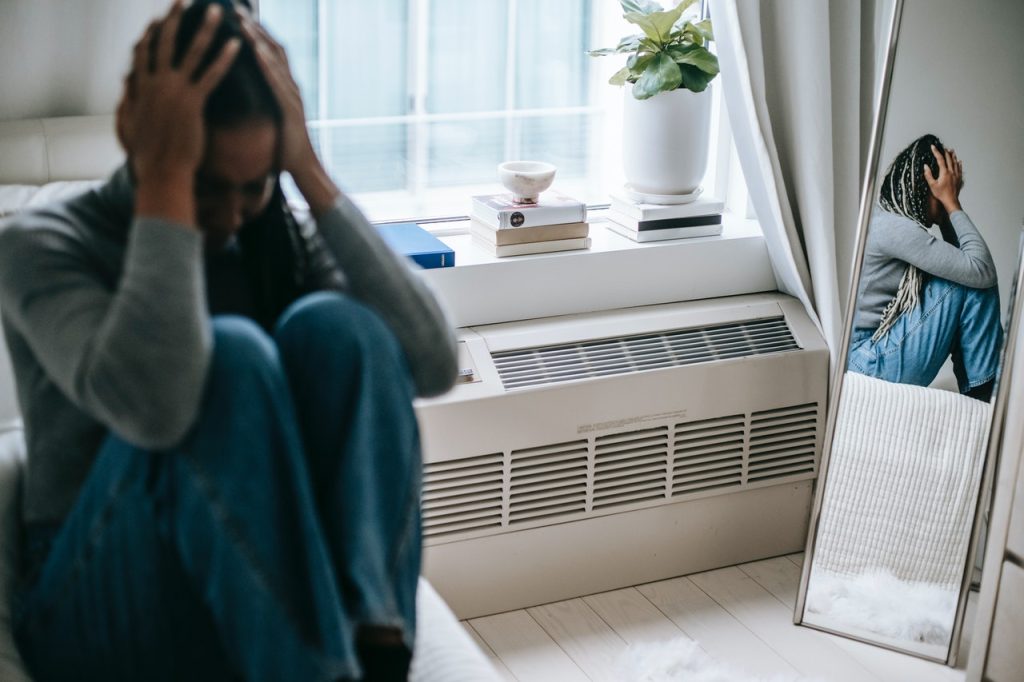 5 Simple Ways to Protect Your Mental Health
Mental wellness is something you might be guilty of setting aside because you're too busy juggling your multiple responsibilities.
How often have you skipped a chance to relax because you were too worried that you're not making enough money to pay your bills? How often have you shrugged off your sadness even though you felt like your heart was breaking? How many times have you dealt with your hurt on your own and decided that it was insignificant?
Mental wellness helps you become positive, self-assured, and happy. If you ignore your own needs, chances are you won't be able to help your loved ones with theirs. This is why mental health is key to building your resilience so you can enjoy life and cope with its many challenges.
Enjoy Life Better by Doing These Things
It's time to prioritize yourself for a change. Here are 5 ways of protecting your mental health.
1. Get active.
Squeezing in a few minutes of exercise a day can help you stay fit and healthy. It can also release happy chemicals such as endorphins, which will help improve your mood and outlook.
2. Set limits.
If you feel overwhelmed by your work and home responsibilities as well as relationship issues, start establishing boundaries. For work, set a reasonable amount of time to accommodate tasks and respond to emails. At home, get your family involved with the chores rather than having only one person attend to all the tasks. As for relationships, be realistic about what you can commit, and don't beat yourself up for not being perfect. Rather, talk things out with your partner or your friends to promote better communication and understanding.
3. Engage in self-care.
Taking time to relax and do something you enjoy is not a sign of selfishness. Even if it's something as simple as taking a break with an energizing cup of coffee, a long bath, or a few minutes to do yoga or curl up with a book, you should not begrudge yourself the simple things that make you happy.
4. Connect with your loved ones.
You don't have to carry the weight of the world on your shoulders. Talk about the things that are causing you stress with the people who care about you. Open up to friends and family members to create a solid support system to protect your mental health. Recognize your feelings of weakness and seek help.
5. Talk to a professional.
When you feel like your burdens are too much to bear, you can always set an appointment to talk to a therapist who can help you work through your feelings and emotions in depth. Remember that doing this is not a sign of weakness. Rather, recognizing that you need help is a sign of maturity.
Reach Out to Breast Cancer Sufferers in Your Area
Although you need to prioritize your mental wellness, this should not stop you from lending a helping hand to those who badly need assistance. In fact, doing acts of kindness and generosity can make you feel good and improve your mental well-being.
For instance, you can reach out to needy breast cancer patients in your community by simply donating your old and unwanted car to us at Breast Cancer Car Donations. Such a donation will surely bring hope and relief to them.
We will auction off your donated vehicle and use the funds to support our charity partners, enabling these IRS-certified 501(c)(3) nonprofit organizations to continue delivering a range of breast health services to more individuals in need. Deserving breast cancer patients in your area will get the chance to undergo full treatment and receive financial assistance to cover the costs of their hospital fees, medications, and follow-up care.
As our donor, expect to get valuable rewards, including getting entitled to receive the maximum tax deduction in the next tax season. We will mail to you your vehicle's 100% tax-deductible sales receipt within 30 days after we sell it.
You will also benefit from the free professional pickup and towing service that we will provide you at your convenience.
Above all, you'll have the ultimate pleasure and satisfaction of doing something extraordinary that can help save lives.
We are affiliated with several towing companies all over the country, so if your car isn't parked in your driveway or garage, we can still collect it from any location within the country.
We welcome almost all types of vehicles, even damaged ones that are hardly running.
Our quick and simple donation process will only take a few minutes to complete, and all you have to do is contact us.
If you're interested to learn more about our vehicle donation program, feel free to visit our FAQs page. Should you have any concerns, don't hesitate to call us at 866-540-5069 or leave us a message here.
Save Lives with a Simple Car Donation

You can help provide helpless breast cancer patients in your area with a new lease on life courtesy of your vehicle donation. We will turn your clunker into a life-saving instrument. Call Breast Cancer Car Donations at 866-540-5069 or fill out our online donation form now!