How to Prepare Your Vehicle for Winter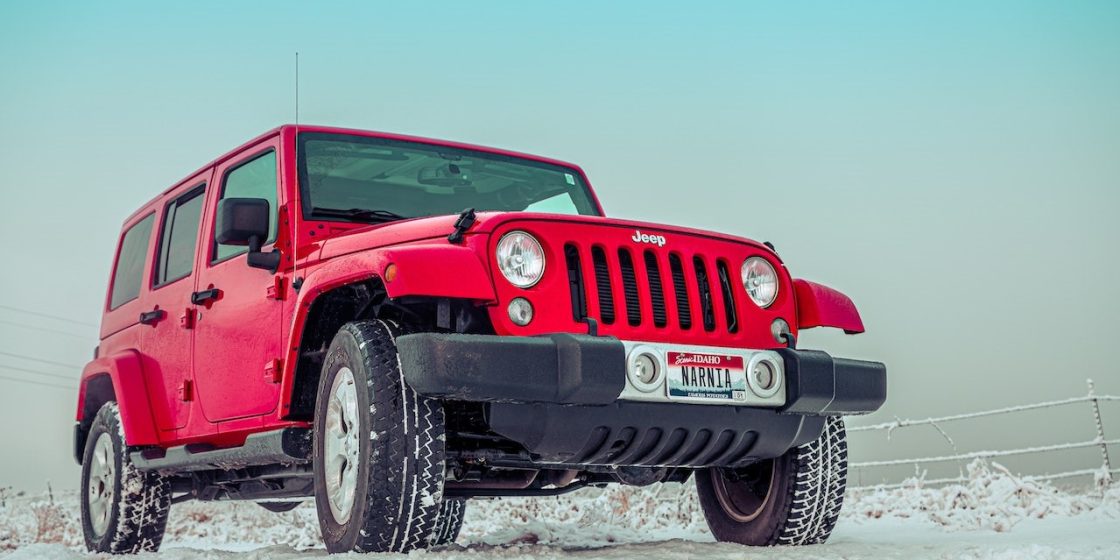 Photo by Brett Sayles under Pexels License
Beat the Challenges of the Cold Season with These 7 Safety Tips
With icy roads and snowfall that affects your visibility, winter can be a dangerous time for driving. No matter how careful and vigilant you are as a driver, it's crucial to get your car prepped up for whatever challenges the cold season brings. You need to winterize it to protect yourself and your passengers.
Winterizing your vehicle properly guarantees you that it will run well on snow-covered roads and assures you that it will survive the extreme cold. Not to mention, it will keep you safe and comfortable whenever you need to be on the road.
So, how exactly can you prepare your vehicle for winter? What should you do to ensure that it stays in good shape despite the weather? Breast Cancer Car Donations shares these seven safety tips:
1. Switch to winter tires.
All-season tires can't offer you the maximum performance that you need in winter driving conditions. Winter tires, on the other hand, can.
If you live in an area with extremely cold winter temperatures, installing winter tires is a must. Rubber compounds in non-winter tires usually harden when the temperature is at a freezing point or below. This affects the tires' ability to grip the road.
This won't happen when you're using winter tires. These tires have special compounds that resist hardening in cold temperatures. That's why cars installed with winter tires have better traction in snow, slush, ice, and even dry pavement.
2. Install winter wiper blades.
Winter wipers exist for a reason — they keep ice and slush from building up on the blades. That said, make sure to replace your normal wipers with durable winter wiper blades.
3. Check tire pressure.
Low temperatures often lead to low tire pressure. And low tire pressure can spell danger on the road. For every 10-degree drop in temperature, tire pressure goes down by one psi. As such, you need to perform regular tire pressure checks in winter.
Before pumping air into your tires, consult your owner's manual for the recommended tire pressure. This will help you tackle snowy road conditions more safely and effectively.
4. Test the brakes.
Your brakes play a key role in your safety. You count on them to stop your vehicle whenever you need to. Imagine stepping on the brakes only to discover they're not working. You surely don't want that to happen.
Take a look at your brake pads and rotors. Replace them if they're already in a bad state. Apart from visual inspection, another way to tell that your brakes are worn is by listening to your car's unusual noises such as wheezing, grinding, or chirping.
5. Change the oil.
Cold temperatures and contaminants can cause older oil to get even more sluggish in winter, leading to poor engine performance. Avoiding the problem is as easy as replacing your oil before the chilly months arrive.
6. Examine the battery.
The winter chill can weaken your battery, making it harder to start your car. See to it that your battery is clean and has secure connections. If you notice any corrosion in the connections or some electrical issues, it's time to get a battery replacement.
7. Inspect the heater.
Check your heater to see if it requires any flushing, repairs, or replacement. If you have a defective heater, you might find yourself in big trouble once you get stranded inside your car because of a snowstorm. You might find yourself shivering for hours on end in an area where the temperature is below 0℃ with just your sweater and gloves to warm you.
Share the Warmth of Your Compassion to Needy Breast Cancer Patients This Winter
The winter season is much colder and lonelier for breast cancer-stricken women, especially those who have little financial means to pay for their treatment.
What if we told you that you can help them get the full treatment they need, enabling them to survive the disease? All you have to do is donate a vehicle that you no longer need to us Breast Cancer Car Donations.
We'll place your auto donation up for auction, with the proceeds going to our charity partners. These are reputable IRS-approved 501(c)(3) nonprofit organizations that provide comprehensive breast health services to all who need them.
Thanks to your gift, the uninsured and underprivileged breast cancer patients in your area will get the chance to gain access to top medical facilities and secure financial assistance to help cover the costs of their treatments, other hospital expenses, medications, and follow-up care. Our charity partners also provide free breast cancer screening, diagnosis, and counseling services.
As our token of appreciation for your charitable contribution, we'll promptly send you by mail the 100% tax-deductible sales receipt of your vehicle after its sale. This receipt will allow you to claim the highest possible amount of tax deduction in the next tax season.
We'll also haul off your unwanted vehicle at a date and place of your choice. And we won't charge you a single dollar for it.
However, those material perks may pale in comparison to the greatest reward you'll get when you donate a vehicle to us: the priceless feeling of satisfaction for doing something that can help save the lives of breast cancer patients.
We take almost all types of vehicles regardless of their age or condition. Head over to this page to check out the different types of vehicles that we've been getting from our donors.
For more information about Breast Cancer Car Donations, including our quick and easy donation process, feel free to visit our FAQs page. Got any questions or concerns? Send them here or talk to us at 866-540-5069.
Help Save Lives Today!
This winter, help breast cancer sufferers in your area wage a successful battle against the disease. Your vehicle donation will see to that. Call Breast Cancer Car Donations at 866-540-5069 or fill out our secure online donation form now!