How to Plan Your New Year's Goals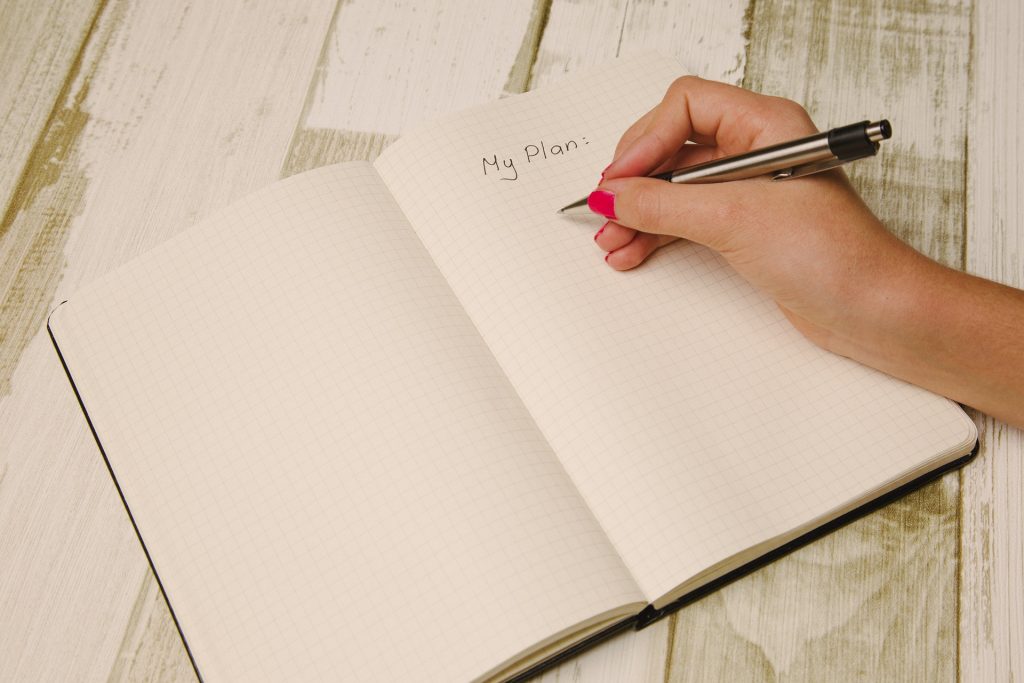 6 Tips to Avoid the Pitfalls of Failed Resolutions
The last few days before the New Year are commonly associated with crafting resolutions for the next 12 months. Whether they want to do away with a bad habit or a vice, or they simply plan to become more organized, people write resolutions or goals that they seek to accomplish in the coming year.
Unfortunately, however, many fail to fulfill these resolutions. Among the reasons for their failure is because they lack the commitment and motivation to accomplish their goals. Another common pitfall is wrong timing. While certain resolutions may look attainable, their timing may be off, thus hindering the chances of success.
If you've experienced these missteps before, don't get discouraged. Here are 6 practical tips on successfully crafting your New Year's goals.
1. Make smaller resolutions.
Sometimes, you may become too ambitious and list down a huge goal without considering whether it's achievable within the year. To increase your chances of success, break down your goals into more achievable milestones. Pat yourself on the back every time you manage to hurdle one milestone. For instance, instead of aiming to save $1 million by year's end, make your goal easier to reach by saving at least 10% of your monthly salary.
2. Craft specific goals.
Instead of going with the classic resolution to eat healthier, setting specific goals like eating only junk food on weekends can give you better chances of success.
3. Keep a record.
It would be easy to lose track of your goals if you don't have constant reminders of them. Write them down, post them on your blog, and get a friend to help you monitor your progress. You feel more accountable when you share your goals with others and you feel more responsible in keeping your promises.
4. Make allowances.
If you're trying to get rid of an old habit, it may not be easy to do so. If you slip up, acknowledge it and forgive yourself. Just make sure to pick up where you left off and start anew. Do not lose your resolve just because things don't pan out on the first try.
5. Rely on yourself.
When you map out your goals, don't rely on others for your success. Make sure that you do the work yourself so your achievement will become more meaningful to you.
6. Believe in yourself.
Accomplishing your goals is never easy. But if you set your mind to it, you can achieve more than you've ever hoped for. Have confidence in your abilities.
Start the New Year by Getting Rid of Your Old Car
If one of your New Year's goals is to remove the clutter in your life, you can start by getting rid of your ancient vehicle that's just gathering dust in your backyard. One easy way to do this is by simply donating that car to us at Breast Cancer Car Donations. When you do so, you'll be doing a wonderful act of charity since such a donation will be used to help save the lives of indigent breast cancer patients.
We will sell your donated automobile through an auction and distribute the proceeds to reputable nonprofit organizations that are dedicated to fighting breast cancer and helping its victims.
These IRS-certified 501(c)3 nonprofits use the funding that we give them to deliver comprehensive breast health services to uninsured and underserved individuals throughout the country. These services include free breast cancer screening, prevention, treatment, aftercare, and counseling.
As a vehicle donor, you'll get rewarded with the maximum tax deduction. Expect to receive in your mailbox the tax-deductible sales receipt of your vehicle within days after its auction.
You will also benefit from our free towing service. You can avail yourself of this free service wherever you are in the country since our vehicle donation program covers all 50 states.
Aside from the material rewards, you'll find awesome satisfaction in knowing that your charitable contribution will be used to help save lives.
We accept nearly all types of vehicles without much regard as to their condition. We'll take even an old car that won't even start anymore.
For more information regarding our donation program, particularly our quick and simple donation process, check out our FAQs page. For your inquiries or concerns, feel free to call us anytime at 866-540-5069 or contact us here.
Help Them Beat Breast Cancer Today!
Help needy breast cancer patients fulfill the only New Year's goal they have: to beat the disease. Call Breast Cancer Car Donations at 866-540-5069 or fill out our online donation form to make your car donation now!