How to Perform a Breast Self-Exam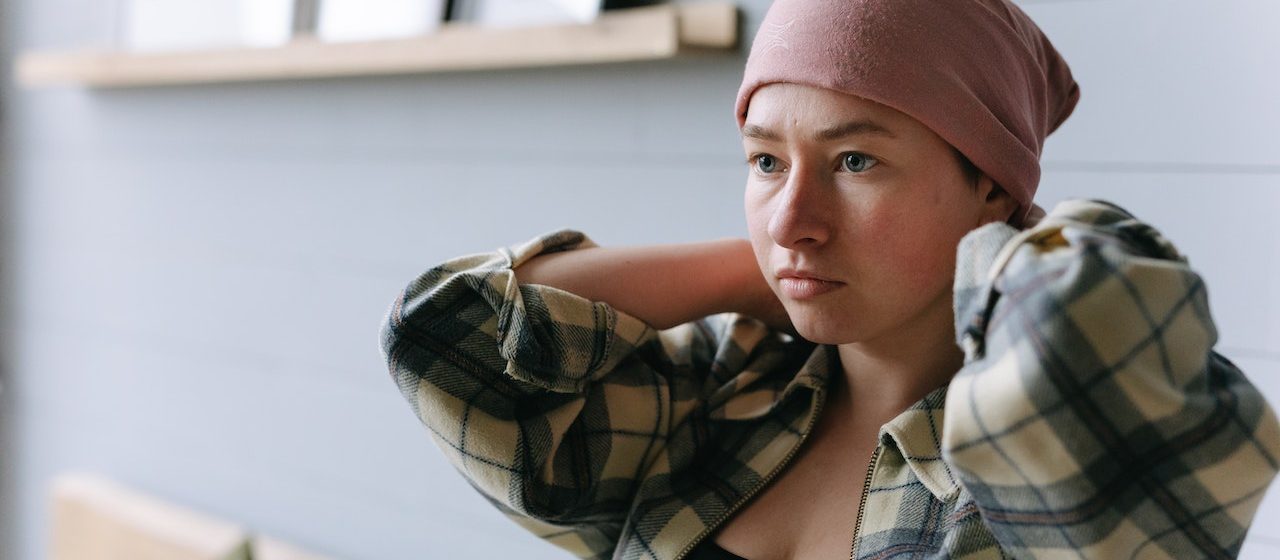 Photo by Thirdman under Pexels License
Early Breast Cancer Detection Can Save Your Life!
The American Cancer Society estimates that about 43,700 women in the United States will die from breast cancer in 2023. The disease remains the most common cancer affecting women.
However, the good news is that early detection through regular self-examinations and mammograms can significantly increase the likelihood of successful treatment. Those who perform monthly breast self-exams have a higher chance of detecting this disease in its early stages.
About 40% of diagnosed breast cancers are detected by women who feel a lump. If caught early, the breast cancer survival rate is as high as 99%. For this reason, establishing a regular self-examination is extremely important.
Breast Self-Exam: A Step-by-Step Guide
Regular breast self-examination can be an empowering tool in the fight against breast cancer. Knowing your own body and being aware of any changes allows you to detect abnormalities early on and enhance the probability of a successful outcome in your treatment.
However, for you to succeed in doing this, you need to understand the proper self-exam technique. Breast Cancer Car Donations details the step-by-step guide on how to perform it correctly:
Step 1. Visual Inspection
Start by visually inspecting your breast in front of a mirror. Put your arms at your sides and be sure to check the following:
Changes in breast size and symmetry
Dimpling of skin around the breast
It's also important to check the symmetry of your breast. You can do this by raising your arms overhead and pressing your palms against each other. If you're having difficulty checking because of vision problems, ask a family member to help you.
Step 2. Palpation
Use your hands to examine your breasts. Breast self-examinations are best done while lying down or in the shower so your hands can glide smoothly along the skin.
Examine your breast using the pads of your fingers and follow a pattern. For example, you can divide your breast into sections, like a pie. Start examining near the collarbone toward the nipple. Repeat the step in the other sections.
Use different pressure when examining your breast. Use light pressure on the topmost tissue of the breast, then increase the pressure as you go deeper.
Step 3. Consultation
Book an appointment with the doctor if you notice any of the following:
Bulges or dimples on your breast
Scales, sores, or any irritation around your breast
A hard lump near your armpit
Swelling, itchiness, or pain in your breasts
Nipples turning inward (inverted)
An Easy Way to Reach Out to Breast Cancer Sufferers in Your Area
Early breast cancer detection is crucial to attaining the optimum medical treatment. Unfortunately, not all breast cancer sufferers have access to healthcare services. They include those who are uninsured and have little means to pay for the high cost of breast cancer treatment.
Helping them won't take much of your time and effort, and you won't have to dip into your pocket at all. All you have to do is donate any vehicle you no longer need to us at Breast Cancer Car Donations. We'll use your donation to enable the suffering breast cancer patients in your community to get properly treated.
Our team will have your auctioned off, with the proceeds going straight to our nonprofit partners. Thanks to your auto donation, these IRS-certified 501(c)(3) nonprofit organizations are dedicated to saving the lives of breast cancer sufferers. They use the funding we give them to provide their beneficiaries with easy access to top cancer centers as well as financial assistance to cover the costs of their treatments, doctor consultations, hospital fees, medications, and other essential healthcare services. Other beneficiaries get to receive free breast cancer screening, diagnosis, and cancer prevention and education services.
As a donor, you'll get our fast and free towing service wherever your vehicle is located anywhere in the country. Your donation will also entitle you to claim the maximum tax deduction in the next tax season.
Best of all, you'll get to experience the priceless satisfaction of doing a life-saving charitable act.
You can donate just about any type of vehicle, whether it's still in good condition or not.
Feel free to visit our FAQs page to learn more about our donation program, including our quick and easy donation process. If you have questions about the ins and outs of our vehicle donation program, don't hesitate to contact us anytime through our toll-free hotline at 866-540-5069. You may also write to us here.
Your Auto Donation Can Help Save Lives!
Making a charitable donation to us is a convenient way to dispose of an unwanted vehicle while providing valuable resources to organizations that save lives. Call Breast Cancer Car Donations at 866-540-5069 or fill out our secure online donation form now!