How to Get Rid of Your Car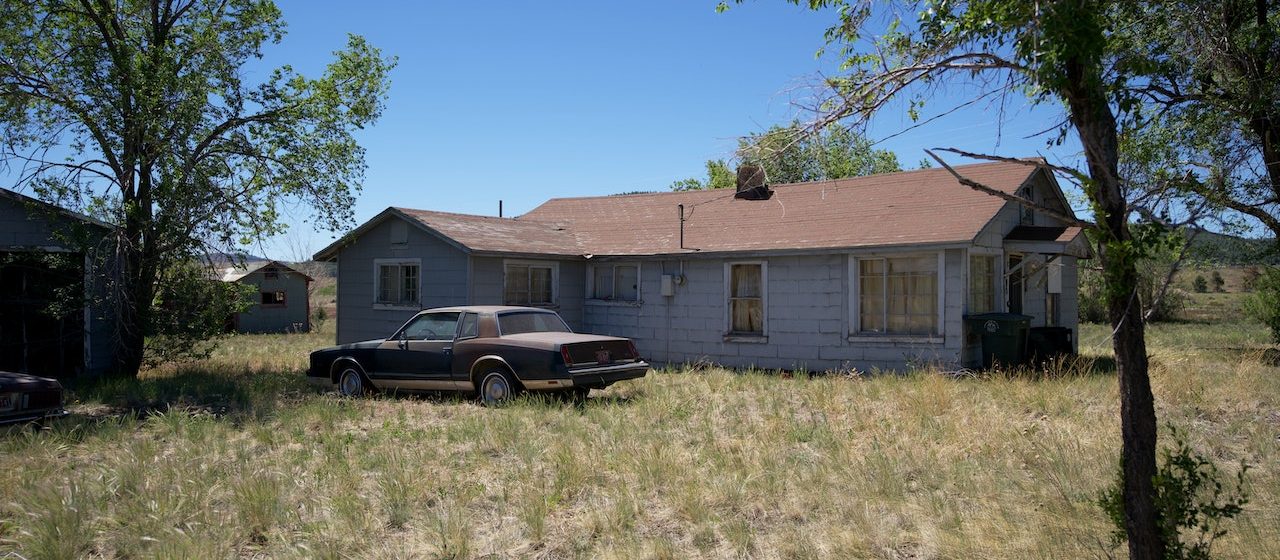 Photo by Strange Happenings under Pexels License
How to Get Rid of Your Car: 3 Ways to Do It
To folks out there who are tired of keeping an unwanted vehicle in their backyard, today we'll show three ways to get rid of your clunker.
Having an extra car or an old rundown vehicle squatting in your garage for ages can be quite exasperating. For one, an old car that you don't use anymore is an unnecessary thing that occupies space on your property—space that you can use more productively. Moreover, having such a beater can only bring you additional expenses such as insurance and registration payments plus repair and maintenance costs.
There could be more reasons to dispose of your vehicle. But the question is, how? Here are three options for you:
1. Sell it!
This probably is the first thing that would come to your mind when planning to get rid of a car, especially if it's still in good running condition. There are several ways to do it: online, through referrals, or personal selling techniques and, of course, through used car dealers.
If you plan to do the reselling on your own, you can put up ads, post it online, and tell your friends about it. You need to set realistic figures for its price so, research is the key.
Also, you can have the buyer shoulder the shipping fees and whatnot. The downside to this conventional practice, however, is the possible repair costs that come with it—not to mention the burden of looking for prospective buyers and dealing with all the paperwork. The more presentable and well-maintained your car is, the more the chances it would fetch a good price.
2. Scrap it!
When your car is already in an advanced state of disrepair, selling it to a scrapyard can be a wise option. You get to get rid of your junk car for cash and you get to help the environment through car recycling.
The problem is, recycled steel, copper and aluminum prices fluctuate every so often.  As a result, many scrapyards would end up giving you the lowest offers or worse, none at all.
3. Save lives with it!
Do you know that there's a hassle-free way for you to get rid of your car, enjoy a hefty tax deduction, and at the same time save lives? Plus, you don't even need to leave the comforts of your home!
Breast cancer has plagued the world in the most depressing way. Every year in the United States alone, more than 252,700 individuals, mostly women, are afflicted with it and nearly 40,610 lose their lives to it, as per the latest report from the American Cancer Society.
To fight the devastating and life-threatening disease, we at Breast Cancer Car Donations, together with the country's most reputable nonprofits, are working tirelessly to provide needy individuals with comprehensive breast health services such as breast cancer prevention, screening, diagnosis, and treatment.
You can greatly help us in our mission by donating your old car to us. This way, you get to support a worthy cause and at the same time reap gratifying benefits for yourself. Some of the good stuff you'll get to enjoy include our free pickup and towing services, our quick, convenient, and no-paperwork donation process, and the privilege to claim a hefty tax deduction in the next tax season.
How to Get Rid of Your Car: The Best Method
Before you decide to do anything with your unwanted car, try to ask yourself these questions to help you decide how to get rid of your car:
1. Would you be willing to put in an effort to look for potential buyers, and time to wait for a decent offer, to get more cash out of your clunker when you sell it?
2. Do you have available storage for the car or its parts until you sell them?
3. Would you want to get rid of your car ASAP without spending a single dime and get a top tax deduction in return?
Your method of choice is hugely dependent on your financial situation, storage space limitations, and the length of time that you're willing to spend until you get your clunker off your property. Whether you sell, scrap or donate it, what's important is that you'll come up with a decision on how best to get rid of your car.
Should you decide to give it away for the benefit of breast cancer-stricken Americans, all you have to do is fill out our secure online donation form or call us at 866-540-5069. We accept almost all types of vehicles regardless of their age and condition. We also accept vehicle donations anywhere in the United States since we have car donation programs in all 50 states.
If you want to know more about how your clunker can become a powerful tool that can help save lives, call us or send us a message online. You can also check out our FAQs page for more information.
Help Bring Breast Cancer Numbers Down with Your Car Donation!
If you're ready to help bring breast cancer numbers down, call us at 866-540-5069 and get started with your car donation!