How to Get Rid of a Musty Car Smell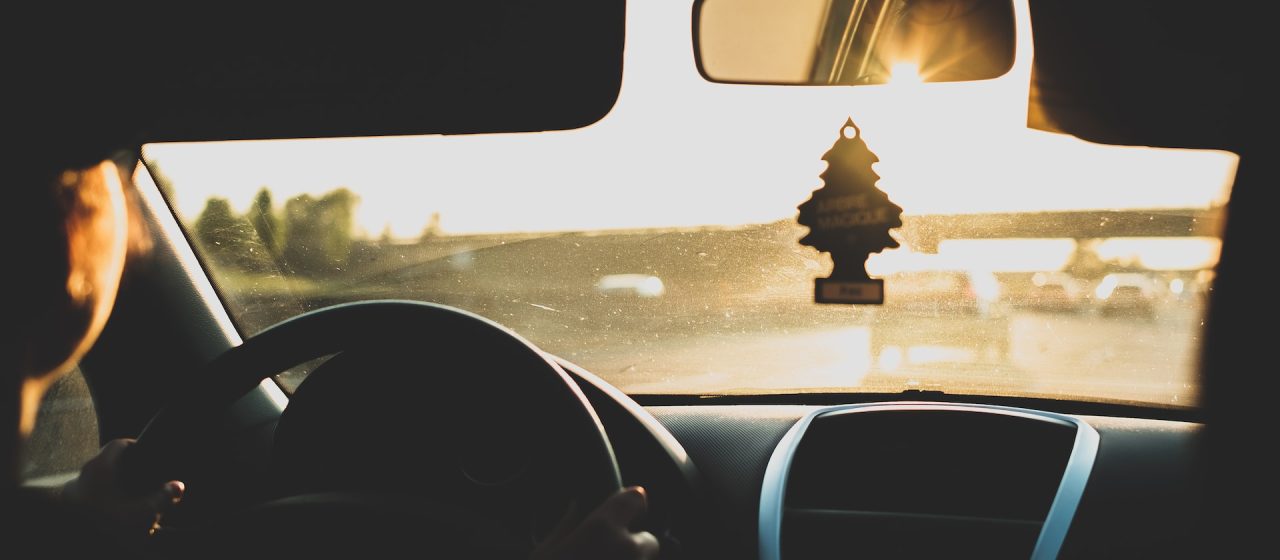 Photo by Luigi Manga under Unsplash License
5 Ways to Say Goodbye to That Stink Once and For All!
Is the inside of your car starting to smell musty? Whether it's because you've been driving around with your windows closed or you never use your A/C, we all have had our share of unpleasant smells coming from places we least expect.
A smelly car can sap the enjoyment from any drive and even make riding in your vehicle unappealing for everybody inside. Imagine going on a three-hour drive and getting distracted by that awful odor. So much for an exciting road trip, huh?
Fortunately, getting rid of a musty smell isn't as complicated as it might seem. With just a few simple steps, you'll be able to restore the pleasant scent coming from your air conditioning vents and say goodbye to that stink once and for all. Don't worry, there's no need for expensive services or the use of harsh chemicals!
Ready to learn how you can take that overpowering smell away so you can ride in complete comfort once again? Breast Cancer Car Donations shows you how to freshen the air inside your car with this five-step guide:
1. Clean your upholstery.
Vacuum any fabric or leather upholstery inside your car first to eliminate surface dirt and debris that may be causing the musty odor. Vacuum cup holders, underneath seats, and crevices, too. Then, use a damp cloth to wipe hard surfaces for a more thorough cleaning.
2. Remove and replace floor mats.
The musty odor may be coming from dirty floor mats. Remove them and replace them with clean ones. If you don't have any spare mats, use a carpet cleaner to deep-clean the mats on the floor.
3. Use baking soda or activated charcoal.
Place either baking soda or activated charcoal around your car for a few days after cleaning the upholstery and removing the floor mats. This should help absorb any lingering musty odors. If you notice the smell coming back after a few days, repeat this step until it's gone for good.
4. Feel free to use vinegar, too.
It's well-known that vinegar is a great weapon against bad smells. That said, leave a small cup or bowl of vinegar inside your car overnight. The vapor from the vinegar will eliminate even the strongest of odors.
5. Finish with an air freshener.
Once you've cleaned out your beloved car, removed the source of the musty odor, and let baking soda or activated charcoal work their magic, it's time to refresh your ride with a pleasant-smelling air freshener. You can find many types available at auto stores that will provide long-lasting freshness to keep your car smelling great!
Don't Know What to Do with Your Clunker? Here's a Great Solution!
If a nasty-smelling interior is the least of your car concerns and you have far more serious car issues to deal with that would drain your bank account if you push through with their repairs, then perhaps it's time to say goodbye to that clunker. You'd be better off without it!
Since such a vehicle would be impossible to sell at a fair-enough price, there's only one solution left and it's a great one: Simply donate that car to us at Breast Cancer Car Donations. When you do that, you'll be helping save the lives of needy breast cancer patients in your local community.
Our team will sell your donated auto through an auction and use the proceeds to help fund the life-saving programs of our charity partners. Thus, thanks to your donation, these IRS-certified 501(c)(3) nonprofit organizations will be able to help more uninsured and destitute breast cancer patients in your area.
These patients will be given easy access to top cancer centers and provided with financial assistance to cover the costs of their treatments, doctor consultations, hospital fees, medications, follow-up care, and other essential healthcare services. Our charity partners also provide free breast cancer screening as well as cancer prevention, education, and counseling services.
Your donation will also bring you immense benefits. It will qualify you to claim the maximum tax deduction in the next tax season. We'll also provide you with our free professional towing service anywhere in the United States.
On top of these material rewards, your donation will allow you to savor a most satisfying giving experience, knowing that your gift will be used to help save lives.
You can donate almost any type of vehicle whatever its age or condition. Visit this page to learn more about this.
For more information regarding our donation program, particularly our quick and simple donation process, check out our FAQs page. For your inquiries or concerns, feel free to call us anytime through our toll-free hotline at 866-540-5069 or contact us here.
Ready to Become a Hero?
A simple auto donation from you can make a lasting impact on the lives of the breast cancer-stricken women in your community. Who knows, it might be just what they need to win their fight against the life-threatening disease. Call Breast Cancer Car Donations at 866-540-5069 or fill out our secure online donation form now!