8 Ways To Support Breast Cancer Awareness Month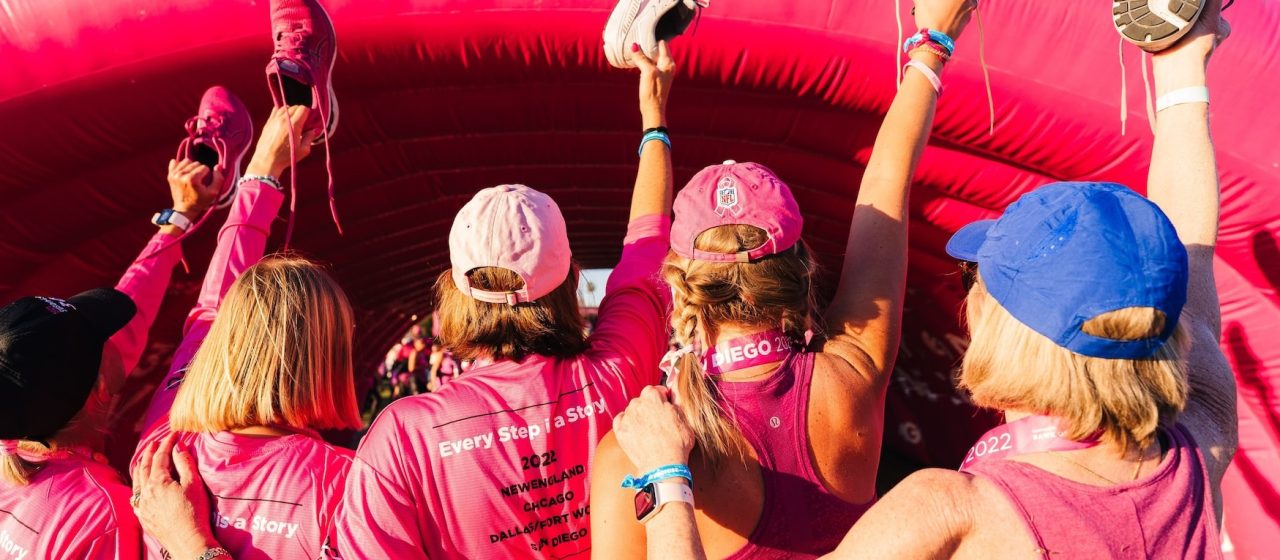 Photo by Susan G. Komen 3-Day under Unsplash License
Breast Cancer Awareness Month: How to Get Involved in the Fight against the Disease
Breast Cancer Awareness Month is observed in October of each year to galvanize world support to fight the disease. With the efforts coming from the government and private sectors — including more research, funding, prevention and early detection — more and more affected individuals are getting the support they need to win the fight against the life-threatening disease.
To mark the month-long event this October, various organizations worldwide are expected to launch fundraisers for the benefit of patients and their families. They're also expected to hold conferences and seminars to discuss the latest findings on the disease. Likewise, schools and companies are likely to sponsor seminars on breast cancer. This creates many fun and innovative opportunities to get involved and support the fight against this disease. Here's what you can do:
How You Can Take Part
You can do many things to participate in this month-long campaign and help support breast cancer awareness, from attending events to raising funds to caring for your own health. For instance, one simple step you can take to show your support for the fight against breast cancer is by simply wearing pink clothes this month. Posting memes on breast cancer on social media can also be another way to spread the word and encourage your online friends to join the awareness campaign and extend assistance to needy breast cancer patients. When you're personal and authentic in the way you talk about this issue, it can make a powerful impact and encourage others to care about fighting the disease, too.
For more ideas on how you can support Breast Cancer Awareness Month, here's a list of eight things you can do to get involved in the fight against the disease:
1. Attend a fundraising event or organize one in your neighborhood.
Support breast cancer patients in your community by joining a fundraising event for their benefit. The event could be a garage sale, a bake sale, an auction or a barbecue party. You can even invite your friends or family to start your own fundraiser, online or in person. When fundraising, make sure you communicate to your audience that every donation helps, even small contributions. Always take time to acknowledge their generosity.
2. Visit breast cancer patients confined at a hospital.
Touch the hearts of women afflicted with breast cancer by paying them a visit in their hospital beds. Comfort them with reassuring words that they'll eventually overcome the disease.
3. Consult your gynecologist.
Schedule an appointment with your gynecologist for a clinical breast examination. Getting your mammogram is also crucial if you're over the age of 40.
4. Do breast self-exams regularly.
Doctors highly advise women, especially those over 30, to do a breast self-exam every month. If you haven't done that before, let the observance of Breast Cancer Awareness Month motivate you to start doing it. Like mammograms, self-examination has saved countless women from breast cancer, giving them more time to get early treatment.
5. Know your family's medical history.
If you aren't already aware of it in your family history, ask your relatives whether anyone in the family has had breast cancer. The earlier you know about past family breast cancer cases, the sooner you can get yourself screened for the disease.
6. Join races and fitness events.
Do a little research in your area to find out what organized races and fitness events are already scheduled to support Breast Cancer Awareness Month. Then, participate in some of these walks, runs, rides or swims, setting a goal for fundraising and asking friends and family to contribute. This can be a great way to raise funds for a worthy cause.
7. Embrace milestones.
The next time you're celebrating a big birthday, anniversary, graduation, retirement or other special occasion, use it as an opportunity to ask for donations in lieu of gifts. Not only would this help fund a good cause, but it can also make your celebration that much more meaningful.
8. Donate to a nonprofit organization
There are a number of nonprofit organizations that support breast cancer awareness and help patients, and we're pretty sure you can't miss one in your area. A small financial contribution can mean a lot to them.
Show Breast Cancer Patients How Much You Care
Want another popular way to make a difference in the lives of breast cancer patients? This one is easy and powerful: Donate your old and unwanted vehicle to us at Breast Cancer Car Donations.
Whether you hand over to us a car that barely runs or a boat that's in pretty good shape, it will be our pleasure to turn it into a fund-generating tool by selling it via auction. We'll use the proceeds from the sale to support our IRS-certified 501(c)3 nonprofit partners in providing uninsured and underserved breast cancer patients with access to medical facilities so they can undergo full treatment. These nonprofits also offer free breast cancer screening as well as other breast cancer prevention and education services.
Thanks to your donated vehicle, breast cancer patients can have a new lease on life!
Donating to us is pretty quick and simple. All you need to do is get in touch with us by calling us at 866-540-5069 or filling out our online donation form. We'll quickly send a licensed tow truck to your place to pick up your vehicle. After we sell the vehicle at auction, we'll mail to you your 100% tax-deductible sales receipt, giving you the opportunity to enjoy a handsome tax write-off!
You can donate any type of vehicle regardless of its age and condition. You can also make your vehicle donation anywhere in the United States since we have vehicle donation programs in all 50 states.
Not sure if your vehicle would qualify for our program? Let us know about your concerns by calling us at our toll-free hotline or sending us a message online. You can also check out our FAQs page for more details.
Help Saves to Mark Breast Cancer Awareness Month
With the country observing Breast Cancer Awareness Month this October, it makes perfect sense to get involved in the fight against the deadly disease now. Call us at 866-540-5069 and help save lives with your vehicle donation!