How to Diagnose a Bad A/C Condenser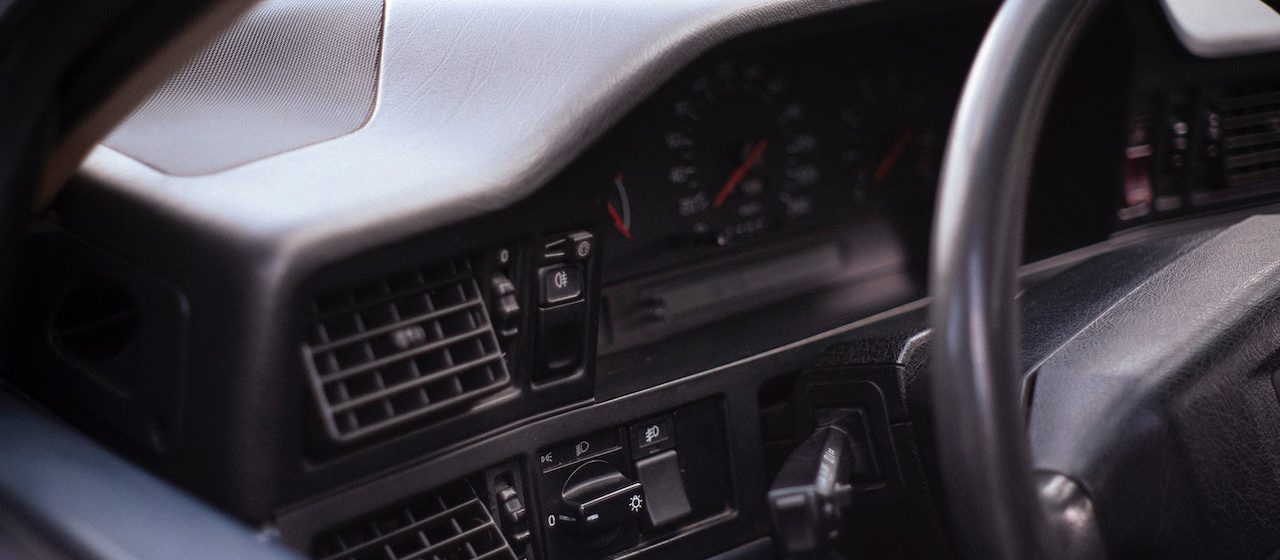 Photo by Jules Amé under Pexels License
Don't Let These 6 Signs of a Bad AC Condenser Ruin Your Day!
Having a malfunctioning air conditioning system in your car during the hot summer months can be incredibly uncomfortable and leave you feeling frazzled. Whether you're running errands, going on a long road trip, or being stuck in horrible traffic, sweating profusely in your vehicle is something that can ruin your mood in an instant.
If cranking up your A/C isn't producing any cold air, the problem likely lies with a faulty condenser. But, how do you know for sure? Don't worry, diagnosing this critical cooling component is not as complicated as it may seem. You'll see certain signs that tell you something isn't right with your condenser.
Watch Out for These Signs of a Bad AC Condenser!
Breast Cancer Car Donations will walk you through everything there is to know about diagnosing a bad A/C condenser so that you can enjoy cool air inside your car the next time you hit the road. Let's get started with the signs of a bad AC condenser:
1. It doesn't produce cold air.
The first sign of a defective condenser is when it isn't cooling as well as it should. Although several other reasons can cause an A/C system to stop producing cold air, a poor condenser is usually to blame.
2. You hear unusual noises.
If you notice strange noises like grinding, humming, squealing, or buzzing coming from your AC unit, there's a big chance it's your A/C condenser telling you that there's something wrong with it. These sounds are often caused by loose components or bearings within the condenser that need repairs or replacement.
3. You see leaks.
Leaks are among the most obvious signs of a bad condenser. As the component contains refrigerant under high pressure, it becomes more prone to leaks if it gets damaged. Refrigerant and oil are essential for an air conditioning system to function properly. When they leak, this is bound to cause major issues. So, be sure to have your condenser inspected right away if you see leaks.
4. You smell an odd odor.
A burning or musty odor coming from your condenser may be due to an electrical problem or damage that needs to be addressed quickly. This usually happens when the car is unable to release the built-up heat in the A/C system.
5. It overheats when you're idling.
When your condenser stops working properly, this can quickly lead to extremely hot temperatures. This can then result in your car overheating, though it typically only happens when you've been idling for a while. Nonetheless, you should take your vehicle right away for a professional diagnosis.
6. You have high fuel consumption.
An A/C system that's working inefficiently will require more fuel to keep your car cool, and this naturally leads to higher fuel consumption. If you notice a sudden increase in your vehicle's fuel consumption, check the condition of your condenser and have it repaired or replace it with a new one as soon as possible if warranted.
Getting Rid of Your Old Beater? Here's the Best Way to Do It!
If a faulty A/C condenser is just one of the many issues you're having with your car and repairing them won't guarantee that they won't happen again anytime soon, perhaps it's time to consider parting ways with it.
Don't let this bring you down though since you can still make good use of that vehicle. You can give it a new and worthy purpose when you donate it to us at Breast Cancer Car Donations. We'll use it to help save the lives of needy breast cancer patients in your local area.
Once we get hold of your car, we'll put it up for auction to generate funds for our breast cancer-focused nonprofit partners. We'll transfer the proceeds to these charities, enabling them to support their beneficiaries through the comprehensive breast health services that they offer.
Thanks to your contribution, uninsured and indigent breast cancer patients in your area will be able to gain easy access to top medical facilities and receive financial assistance to cover the costs of their treatments, doctor consultations, medications, follow-up care, and other vital health care services they need. Other beneficiaries get to receive free breast cancer screening and diagnosis as well as prevention and education services.
To thank you for your charitable contribution, we'll make sure that you are amply rewarded. We'll send you the 100% tax-deductible sales receipt of your vehicle a few weeks after its sale. You can use this receipt to claim your top tax deduction in the next tax season.
We'll also provide you with our free towing service, which you'll get at your convenience. We can collect your donation wherever you're located in the United States since we operate nationwide. We'll also handle all paperwork on your behalf. Trust us, we got your back!
All these material perks may pale in comparison to the greatest reward you'll get for your act of charity: the priceless feeling of joy and satisfaction for doing something that can help save lives.
We take pretty much all types of vehicles, whether they're still running or not. We gladly accept vehicles that come with dents, scratches, or defective parts.
Check out our FAQs page to learn more about our car donation program, including our quick and easy donation process. If you have any questions or concerns, feel free to contact us anytime through our toll-free hotline at 866-540-5069. You can also message us here.
Convert Your Jalopy into a Gift of Hope Today!
There's no better way to dispose of an unwanted vehicle than by turning it into a life-saving instrument for the struggling breast cancer patients in your place. Call Breast Cancer Car Donations at 866-540-5069 or fill out our secure online donation form now!