How to Choose the Best Yacht Life Jacket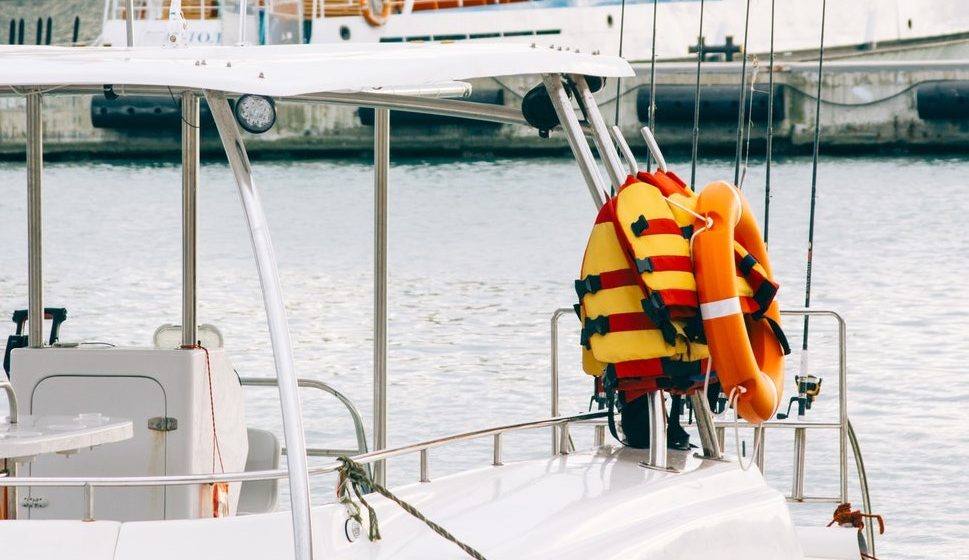 Photo by Igor Starkov under Pexels License
Things to Consider in Choosing the Best Yacht Life Jacket
Whether you're out canoeing, kayaking, paddle boarding, or yachting, a life jacket is the most important accessory you need to bring with you. It's pretty much what will save you in case you get into a boating accident.
However, not all life jackets are capable of greatly increasing your odds of survival. You should make sure that you choose one that fits you perfectly and has all the necessary safety features. Not to mention, it must have the seal of approval from the U.S. Coast Guard.
Below, you'll see sizing tips, comfort and safety considerations, and features that make a great life jacket.
1. Sizing
When buying the correct size for a yacht life jacket, it's important to remember that you're looking for a device that fits your chest size, not your weight. Your chest measurement should be taken at your chest's broadest point. Along with that size, follow the manufacturer's size guide to find the right device size for your needs.
Follow these steps to correctly size an adult life jacket:
Loosen all the straps before putting on the jacket to ensure a proper fit.
Tighten the straps until they're snug and comfortable.
If you can lift the jacket by the shoulders to a height higher than your nose, then it's either too large or too loose for you.
2. Comfort and safety
Nobody wants to wear an uncomfortable life jacket. Rather than making you feel safe and secure, it might just do the opposite. So, what should you look for? Take a look below:
The life jacket should fit snugly while allowing for movement both in and out of water. A life jacket with large armholes, a deep neck, and narrow shoulder straps is ideal.
Life jackets can be worn in three ways: pullover, front zipper, or side-entry. Pick the one that's easiest for you to get on and off.
Your arms should be able to move without them rubbing against the armpit area of the life jacket, which can cause chafing and get extremely uneasy. To test it, sit down and move your arms in a paddling motion.
Check if the life jacket rides up by lifting it by the shoulders. Then, turn your head from left to right. If you can look over your shoulder and not at the life jacket, then it's a good choice.
It's best to choose a life jacket that has a robust foam back (but isn't bulky) for better buoyancy.
3. Essential features
Once you've found a life jacket with the right size and comfort, don't buy it just yet; your final step is to keep an eye on these features:
The higher the jacket's flotation rating, the better.
With breathable mesh materials on a life jacket, you won't find yourself feeling sweatier than usual anymore.
Choose a life jacket with a bright color, preferably yellow or orange, as well as reflective features. People can easily spot you from afar.
Non-inflatable life jackets typically feature pockets of various sizes and placements. Consider looking at the dimensions to determine which works best for your needs.
Gear attachments. There are life jackets that come with several tabs, which you can use to attach additional gear such as a whistle, fishing knife, strobe light, or other survival equipment.
If you happen to be an angler, you'd want a life jacket that's specifically designed for fishing. These vests are usually equipped with rod-holding loops, tool hangers, flip-down pocket tables, and multiple pockets.
Touch the Hearts of Impoverished Breast Cancer Patients
Like a life jacket, your spare car can help save lives. By donating it to us here at Breast Cancer Car Donations, you can transform it into a lifesaving instrument for the needy women in your local area who have been diagnosed with breast cancer.
We'll sell your auto at an auction and use the proceeds to support our breast cancer-focused charity partners. These IRS-certified 501(c)(3) nonprofits are dedicated to helping uninsured and financially struggling breast cancer patients, providing them with financial assistance as well as easy access to top cancer centers where they can undergo all types of treatment, including surgery, chemotherapy, and radiation treatment.
Within days following the sale of your vehicle, we'll send you your 100% tax-deductible sales receipt by mail. With this receipt, you can claim the maximum tax deduction in the next tax season.
You will also benefit from our fast and free pickup and towing service, which we offer our donors in all parts of the United States. Plus, you can count on our dedicated donation specialists to manage all your donation paperwork.
We take almost all types of vehicles regardless of their age or condition. Visit this page to learn what else you can contribute aside from standard cars.
If you have any questions or concerns about our donation program, feel free to contact us anytime at 866-540-5069. You may also send us a message here and we'll respond to you as soon as we can.
Help Turn Breast Cancer Patients into Survivors!
Your no-longer-needed vehicle can be instrumental in the survival of struggling breast cancer patients in your area. You can make a difference in their lives by calling Breast Cancer Car Donations at 866-540-5069 or filling out our secure online donation form now!