How to Choose the Best Vehicle for You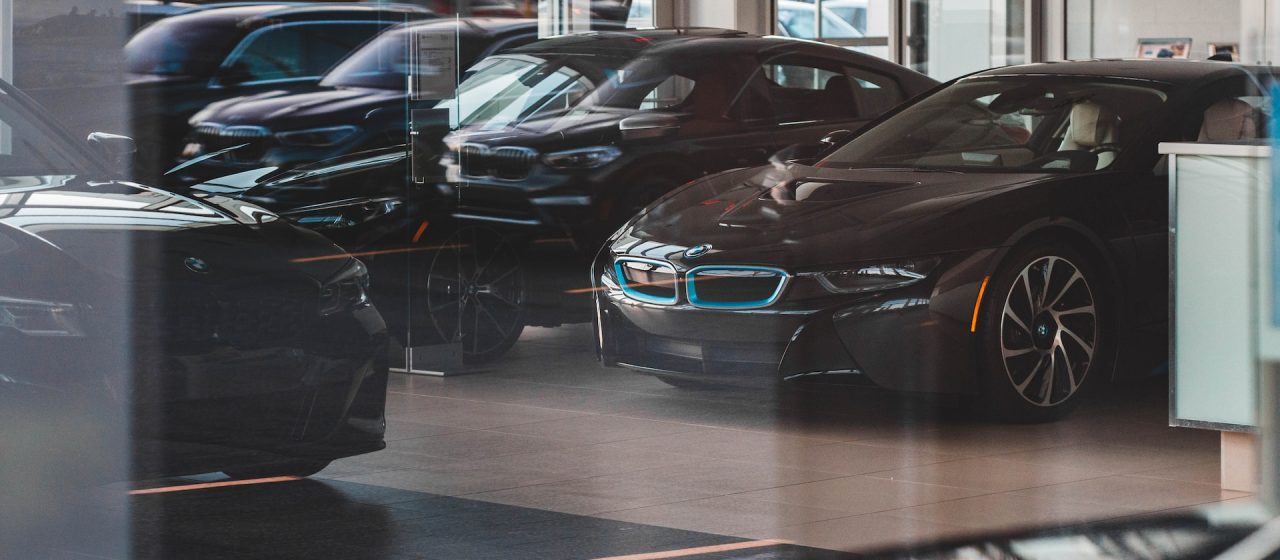 Photo by Erik Mclean under Unsplash License
7 Key Factors to Guide You When Purchasing a New Car
Choosing a vehicle brand and model to purchase can be a difficult and overwhelming process, especially for first-time buyers.
Whether you're looking for the perfect family car or replacing an aging commuter vehicle, it's important to take your time and carefully consider all your options before making a decision. Even if you're familiar with the basic features of most cars, there are still many other features and specifications to consider that could make all the difference in finding a vehicle that will truly fit your needs.
Put Check Marks on These Factors First Before Buying a Car
To help you out, Breast Cancer Car Donations is here to point out seven key factors you need to consider when choosing the best vehicle for you. This way, you can drive off extremely happy with whatever choice you make.
Let's get started!
1. Budget
Before anything else, determine how much you can afford to spend on a vehicle. This will help you eliminate options that are beyond your budget and narrow down your choices. Remember to consider not just the purchase price, but also the costs of insurance, maintenance, fuel, and other related expenses.
2. Lifestyle
Think about your lifestyle and how your vehicle will fit into it. If you have a large family, you may need a minivan or an SUV with ample space for passengers and cargo. On the other hand, if you're a commuter or live in a city, a compact car or hybrid might be a better fit.
3. Purpose
Determine the primary purpose of your vehicle. Do you need it for work or personal use? Will there be times when you'll be driving off-road or in harsh weather conditions? Knowing your purpose will help you choose the right type of vehicle and features that will meet your requirements.
4. Fuel Efficiency
Fuel costs are a significant ongoing expense for most vehicle owners, so it's important to choose a vehicle with good fuel efficiency. Hybrid or electric vehicles are an excellent option for those looking to save on fuel costs and reduce their carbon footprint.
5. Safety
Safety features are crucial in just about any vehicle, and you should prioritize them when shopping for a new ride. Make sure to look for features such as airbags, anti-lock brakes, stability control, rearview camera, and blind-spot monitoring.
6. Maintenance
Consider the maintenance requirements of the car you're interested in. Some models require more maintenance than others, which can be an ongoing expense. Look for one with good reliability ratings and low maintenance requirements.
7. Test drive
Finally, don't forget to test drive any vehicle you're considering purchasing. Get a feel of the vehicle's handling, comfort, and features. It's also an excellent opportunity to ask the dealer any questions you may have and see if the vehicle meets your needs.
What's the Best Way to Get Rid of Your Old Ride?
Before you welcome a brand-new car into your garage, you might need to sort out one more thing — what to do with your old vehicle.
If you're thinking of selling it, better think again. Just imagine the hassles you'd have to go through to find a good buyer. Not to mention, you'd most likely spend a huge amount to get your car looking appealing to buyers of second-hand cars.
You'd be better off donating your auto to us at Breast Cancer Car Donations. When you do that, expect to enjoy a satisfying and rewarding giving experience. We will use your gift to help save the lives of needy women in your area who are battling breast cancer.
Our team will sell your donated vehicle through an auction and use the proceeds to support reputable cancer-fighting nonprofit organizations that we've partnered with. These IRS-approved 501(c)(3) nonprofits use the funding we give them to provide uninsured and indigent breast cancer patients with financial assistance to help cover the costs of their treatments, doctor consultations, hospital fees, medications, follow-up care, and other essential healthcare services. Our charity partners also provide underprivileged individuals with easy access to local healthcare facilities where they can get free breast cancer screening and diagnosis.
Your charitable contribution will also be used by our nonprofit partners to promote breast cancer awareness and provide prevention, education, and counseling services to the public.
To repay you for your charitable donation, we'll promptly mail to you the fully tax-deductible sales receipt of your car after its auction sale. This receipt will enable you to claim the maximum tax deduction when you file your itemized tax return in the next tax season.
You will also benefit from our free towing service, which is available to our donors in all 50 states.
We accept nearly all types of vehicles regardless of age or condition. Check out this page to learn what else you can donate aside from standard cars.
For more information about our vehicle donation program, including our quick and convenient donation process, head over to our FAQs page. If you have any questions or concerns, feel free to message us here or call 866-540-5069.
Give Your Old Car a New and Noble Purpose Today!
That old car sitting in your garage that has been giving you intense headaches could be the life-saving tool that the struggling breast cancer-stricken women in your area have been waiting for. Donate it to Breast Cancer Car Donations by calling 866-540-5069 or filling out our secure online donation form now!