How to Check Your Vehicle's Tire Pressure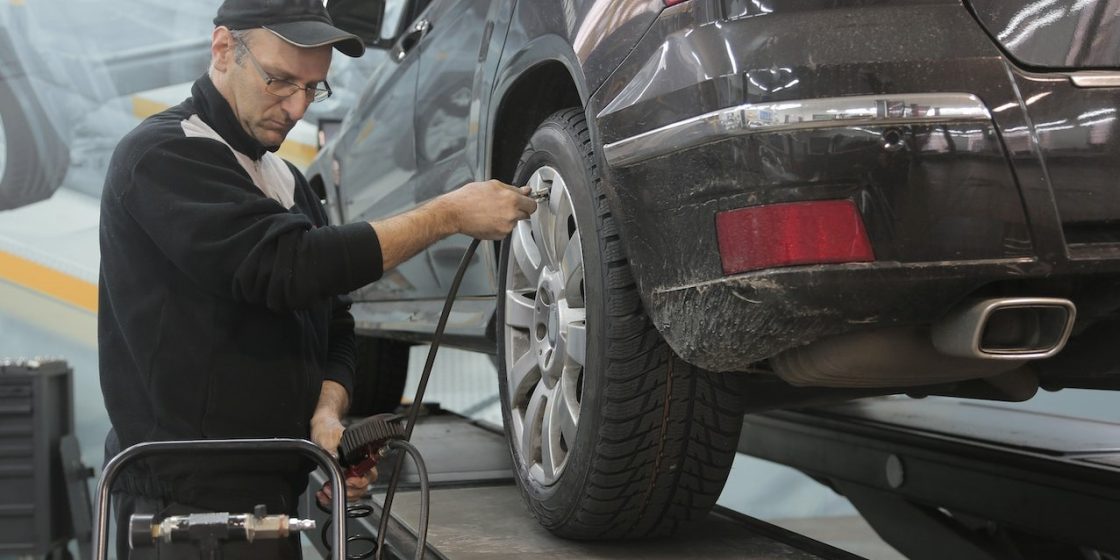 Photo by Andrea Piacquadio under Pexels License
Check Your Car's Tire Pressure by Following These Steps
Either overinflation or underinflation can cause premature tread wear, poor mileage, and possible tire failure. Properly inflated tires, on the other hand, will provide better fuel efficiency, quicker steering response, a smoother ride, and of course, a longer lifespan for your tires.
You can keep your tires in great shape and condition by checking their pressure at least once a month. This is far from being a daunting task. You'll only need four items: tire pressure gauge, air compressor, pen, and paper.
For your tire pressure gauge, you can choose between standard and digital types, both of which are usually sold in auto parts stores. Many of these stores also sell air compressors that can be powered from your car battery or a 12v power port. Another option is by using the air compressor found in gas stations, which usually costs around 50 cents or one dollar for one-time use.
Once you have your paraphernalia ready, you may begin the procedure. Follow the step-by-step guide below.
1. Ensure that your tires are "cold."
Tires are considered cold when the car they're on has been parked for three hours or more, or if the car has been driven for less than a mile at normal speed.
2. Note the recommended PSI.
Refer to your owner's manual or look on the driver's side doorjamb to determine the recommended PSI (pound per square inch) for your tires. In case you can't find the numbers, you may consult your car's manufacturer or dealer, or a qualified tire professional.
Also, if your front and rear tires require different pressure levels, make sure to write down each of their PSI to avoid confusion.
3. Use your pressure gauge to check the tire pressure.
Take the valve cap off from one of your tires. Next, place the gauge on the valve stem and press down as hard as you can until the hissing sound disappears. This should get your gauge to provide a reading.
If you're using a standard gauge, you'll notice the air pressure pushing a small bar out from the bottom of the gauge. The bar will show the measurement units. As for digital gauges, they'll reveal the reading on their screens. Don't forget to jot down the readings for all tires.
4. Fill to the recommended PSI.
Now it's time to refill your underinflated tires using an air compressor. Since air compressors come in different types, see to it that you read the instructions carefully to avoid making any mistakes.
If you're using a gas station air compressor, make sure that you park your car near the compressor so you'll be able to reach all four tires with the hose. Fill each of the tires by placing the end of the hose over the valve stem. Press the lever after.
Your tires might be "hot" when you use a gas station compressor. If this is so, set the pressure to 4 PSI above the recommended cold inflation pressure. Check the inflation pressure again when the tires are cold.
Once you've finished filling all tires, recheck the pressure. It's fine if you overfilled the tires at this time since you can always release some air afterward. Just be sure that you don't drive with overinflated tires.
5. Make it a monthly habit.
Checking your tires' air pressure should be a monthly ritual. Doing so will assure you that your tires are inflated with the recommended PSI.
Is Your Car Due for Costly and Extensive Repairs?
Checking your vehicle's tire pressure and filling the tires with air are some of the easiest car maintenance steps you can do yourself. However, unless you're a mechanic, you need to have your car checked by a professional if you think that there's something seriously wrong with it.
If your mechanic tells you that your car needs to undergo extensive and costly repairs, with some major parts needing replacements, think carefully before deciding whether or not to follow your mechanic's advice. If the cost is too much for you and if there's no assurance that your car won't malfunction again, you may be better off retiring that vehicle and replacing it with a brand-new one.
As for your old ride, you won't regret it if you simply donate it to us at Breast Cancer Car Donations. We'll turn your donated auto into a lifesaver for the needy women in your community who have been diagnosed with breast cancer.
Our team will sell your vehicle through an auction and use the proceeds to support the comprehensive breast health services being provided by our charity partners. These IRS-certified 501(c)(3) nonprofit organizations use the funding we give them to provide uninsured and indigent breast cancer patients with easy access to top cancer centers. Our charity partners also provide them with financial assistance to help cover the costs of their treatments, doctor consultations, medications, follow-up care, and other health care services. Other beneficiaries get to receive free breast cancer screening, diagnosis, as well as prevention and education services.
You will also greatly benefit from your donation. This will entitle you to claim the maximum tax deduction in the next tax season. We'll also be hauling away your unwanted vehicle without charging you a single dime for it and at a date and place of your choosing.
The best reward you'll get, however, is the priceless satisfaction you'd feel for doing a life-saving charitable act,
In case you're wondering what vehicles we usually accept, check out this page. Regardless of your auto's age or condition, as long as you have proof of ownership for it, we'll gladly take it. We can collect your donation wherever you are in the United States since we operate nationwide.
For more information on our vehicle donation program, including our quick and simple donation process, check out our FAQs page. If you have any questions or concerns, call us anytime through our toll-free hotline at 866-540-5069 or send us a message here.
Say Goodbye to Your Old Ride Today!
After years of serving you, your vehicle is finally ready to have a new purpose — that of saving lives. Turn it over to Breast Cancer Car Donations by calling 866-540-5069 or filling out our online donation form now!