How To Be Neighborly When You're New To The Neighborhood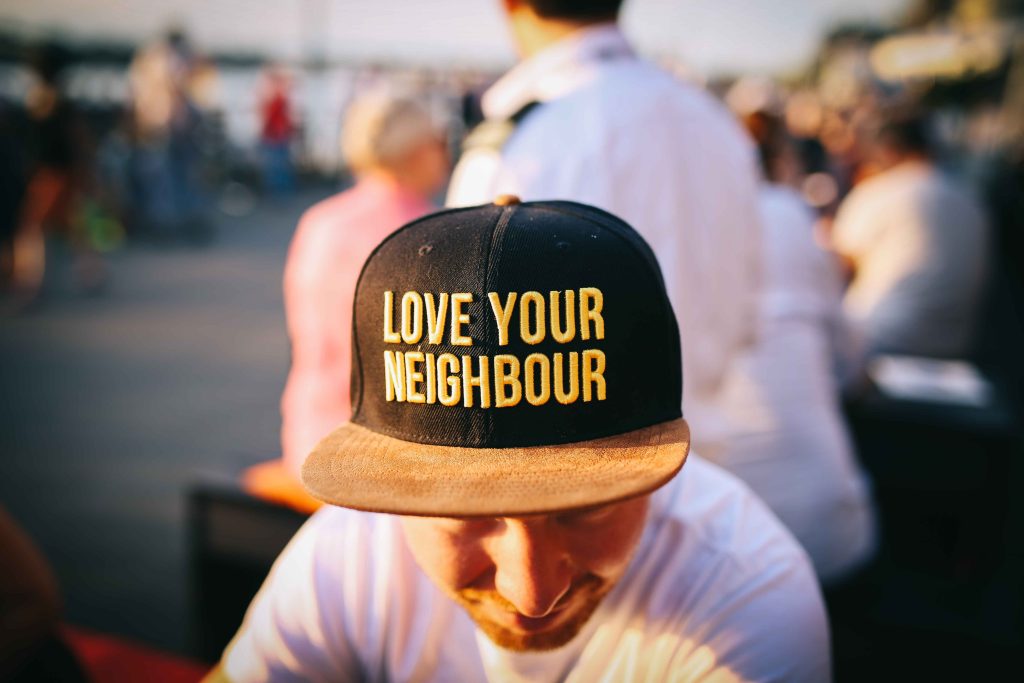 How to Be Neighborly When You're New to the Neighborhood
On September 28, we're reminded to recognize and celebrate the importance of a good neighbor as communities throughout the United States celebrate National Good Neighbor Day. Aside from this, we're also encouraged to reach out to the people in our community and to resist becoming a part of the growing trend of neighbors who don't take time to cultivate good relationships with each other.
What if you're the new kid on the block and all eyes were on you from the moment you stepped out of the moving truck? You can't blame your neighbors for staring. They're just curious about the new family that just moved in. Everybody wants to have good neighbors. But how do you turn yourself into the kind of neighbor that the couple next door or the family across the street would want?

Tips on How to Be Neighborly When You're New to the Neighborhood
It doesn't matter if you're a social butterfly or a shy introvert. If you're looking for ways to satisfy your neighbors' curiosity, don't wait for them to come to you. You can decide to make the first move by doing any of these tips on how to be neighborly when you're new to the neighborhood.
1. Give them a warm smile and wave.
This is perhaps the most basic and cost-free way to open doors to new friendships. Smiling and waving at them as you exit your car or when they pass by in theirs is a friendly action that's not intrusive. It conveys a sense of acknowledgment without having to strike up a forced conversation.
2. Send your kids as your ambassadors.
If you're the type of person who finds it challenging to initiate conversations, you can choose to send your kids ahead of you to meet your new neighbors. This strategy works best especially if they have children as well who often play outside their house. Another great way to meet other parents in your new neighborhood with your kids in tow is when you walk your children to and from the bus stop in the mornings.
3. Mind your lawn.
Since we all know that taking care of your landscape will add value to your neighbors' properties, you could never go wrong when you cut your grass and add mulch to your lawn and potted plants to your front porch.
4. Connect through social media.
In most cases, large and well-established neighborhoods have Facebook groups where people living in the same area socialize. Try searching for your neighborhood community and request to join their group. When you become a part of the group, you'll get the inside info on community events, safety concerns, and other important news about your neighborhood.
5. Join community organizations.
Take a step further by joining your community's homeowner's association and ask the neighborhood leaders about opportunities to volunteer.
An Amazing Way to Touch Lives
If you plan to get rid of your old commuter car while helping support a noble cause, consider donating it to Breast Cancer Car Donations. We'll auction it off and use the proceeds to provide critical funding to our IRS-registered 501(c)3 nonprofit partners. These nonprofits are dedicated to providing life-saving assistance to uninsured and underserved breast cancer patients in your local area. The services they provide to their beneficiaries include financial assistance, counseling, therapies, early screening and detection, and treatment.
As a token of our gratitude, we'll haul away your vehicle for free from any location of your choice. Your charitable contribution will also entitle to receive from us a 100% tax-deductible receipt. This will allow you to claim a top tax deduction in the next tax season.
You can get started with your vehicle donation by filling out our online donation form or ringing us up at 866-540-5069. You can donate any type of vehicle regardless of its age and whether it is in running condition or not.
If you have questions about our vehicle donation program, call us at our toll free-hotline or send us a message online. You can also check out our FAQs page for more details.

Help Save Lives with Your Car Donation
Donating your unwanted vehicle to us is the easiest and most convenient way to help needy breast cancer patients in your local area. Call us at 866-540-5069 and help save lives with your car donation!