How Often Should You Change Your Air Filter?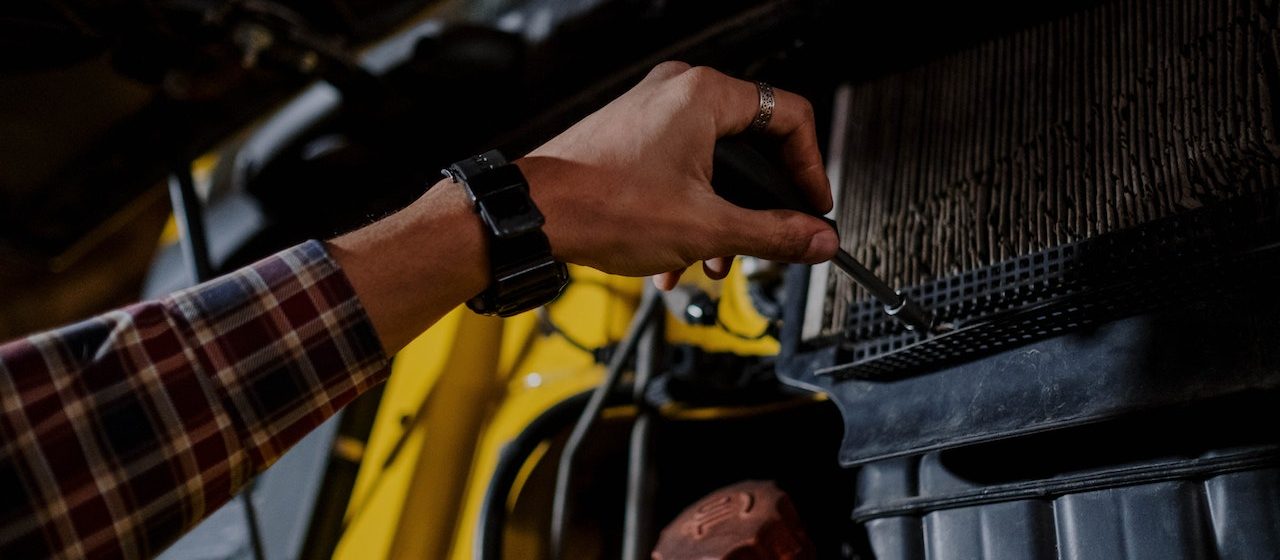 Photo by cottonbro studio under Pexels License
Not Sure When to Change Your Air Filter? We Have the Answers Here!
It's something that most of us give little thought to, but it's one of the easiest and least expensive ways to keep your car running smoothly: changing your air filter.
Sure, you could wait for a warning light or strange noise before replacing this crucial component, but why wait for trouble to show up before taking action to fix it? You can easily avoid this issue by simply cleaning your air filter periodically or replacing it with a new one when it's already caked with dirt.
Not only does a clean air filter help maintain good fuel economy, but it also prevents dirt and dust from causing engine damage over time. In short, it plays a key role in keeping your car in tip-top shape!
So, if you want to get the longest life out of your automobile, be sure to keep in mind all the tips we have here on the ideal frequency for changing your air filter, as well as the signs that it's time to do so.
When's the Right Time to Change Your Air Filter?
The time for changing your air filter depends on several factors, such as:
Your car's year, make, and model
As a general rule, most manufacturers recommend changing your air filter every 12,000 to 15,000 miles. However, if you frequently drive in dusty or polluted areas, you may need to change it more frequently.
5 Signs That Your Air Filter Needs to Be Changed
Here are the five tell-tale signs that it's time to change your car's air filter:
1. Reduced engine performance
A dirty or clogged air filter restricts the airflow to the engine, leading to reduced engine performance. When this happens, you may notice that your car is not accelerating as quickly or smoothly as it usually does.
2. Decreased fuel efficiency
Your car's engine will have a hard time working if you have a clogged air filter, which in turn, will decrease your car's fuel efficiency. When this happens, you'll find yourself filling up your gas tank more often than usual.
3. Check engine light
If your car's check engine light comes on, it may indicate that you have a blocked air filter. The check engine light can suggest several issues, including problems with the air intake system.
4. Unusual engine sounds
A dirty air filter can also cause your engine to make strange noises, such as a rough idle or whistling noise. These sounds may be telling you that your engine is not receiving enough air.
5. Strong odor from the engine
A clogged air filter can cause a strong odor to emanate from your engine. This odor can be caused by the buildup of contaminants in the filter.
Transform Your Unwanted Car into a Weapon Against Breast Cancer
If you've been getting your old car repaired countless times and it continues to experience problems, perhaps it's time to put it to rest. The best way to do so is by simply donating it to us here at Breast Cancer Car Donations. We will use your donation to bring the best health outcomes for breast cancer sufferers in your area.
Our team will have your car fixed before putting it up for auction. The proceeds will go straight to reputable breast cancer nonprofit organizations that we have partnered with. These IRS-certified 501(c)(3) nonprofits use the funding we give them to provide uninsured and indigent breast cancer patients with financial assistance to help cover the costs of their treatments, doctor consultations, hospital fees, medications, follow-up care, and other essential healthcare services.
Our charity partners also provide underprivileged individuals with easy access to local healthcare facilities where they can get free breast cancer screening and diagnosis.
Your charitable contribution will also be used by our nonprofit partners to promote breast cancer awareness and provide prevention, education, and counseling services to the public.
Your auto donation will also benefit you in more ways than one. It will entitle you to claim the maximum tax deduction in the next tax season. You will also have the privilege of getting your car hauled away for free wherever it's located in the country and at a date and time convenient for you. Plus, you can leave all the paperwork responsibilities to our specialists.
Best of all, your act of charity is guaranteed to give you a sense of joy and fulfillment, knowing that your donation will be used to help save lives.
We accept almost all types of vehicles, including those that are no longer in good condition. For a comprehensive list of the vehicle types qualified for our donation program, feel free to visit this page.
If you're interested to learn more about our donation program, including our quick and convenient donation process, check out our FAQs page. If you have any questions or concerns, send us a message here or contact us at 866-540-5069.
Extend a Helping Hand to Needy Breast Cancer Patients Today!
Bring hope to the women in your neighborhood who are fighting for their lives against breast cancer. A simple car donation can make a lasting impact on their lives. Get in touch with Breast Cancer Car Donations at 866-540-5069 or fill out our secure online donation form to get started now!