How Much Does It Cost to Fix a Scratch on Your Car?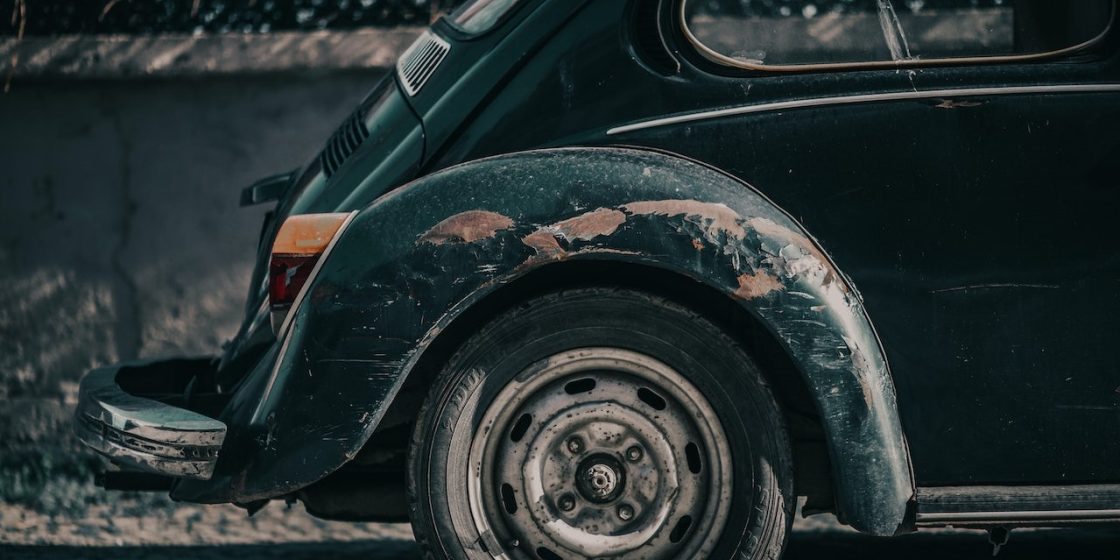 Photo by Tahir Osman under Pexels License
The Total Cost Depends on the Kind of Scratches That Your Car Has
The first thing you have to know about scratches is that they can come from anywhere. Whether your car is parked or moving on the road, it's always at risk of getting scratched. Most of the time, you probably won't even know how it happened or when you got it. This makes it a nightmare for car owners, especially those who are always concerned about how their vehicle looks.
The cost of repair will largely depend on the type of scratch you have on your car. The deeper it is, the more it's going to cost you to fix. Light scratches are typically invisible and can usually be buffed out. However, deep scratches that cut into the paint require more work. Auto body shops also have varying rates, so there's no fixed amount regarding scratch repair.
The 4 Types of Paint Scratches and Their Estimated Costs
All vehicles have three paint layers that make up their paint job: Clear coat, paint, and primer. The fewer layers that a scratch penetrates, the cheaper it's going to be to repair. For simple and light scratches, you can probably do it yourself. However, you will need to take your car to a professional if your scratch has penetrated all of your car's paint layers.
Breast Cancer Car Donations lists four types of scratches below as well as their estimated repair costs:
1. Scuffs
These are very light surface scratches. Scuffs are on top of the clear coat, so you can just rub them out using a polishing compound. You won't even need to take your car to an auto shop at all.
2. Clear-coat scratch
This is a deeper scratch than a scuff but hasn't penetrated the clear-coat layer. You can still fix this by yourself this way, but it requires more work like sanding and polishing.
Auto body shops normally charge $150-$300 to repair this type of scratch.
3. Paint scratch
This is a scratch that has penetrated the clear coat and has gotten into the paint layer. Since this requires paintwork, the entire panel needs to be repainted. Auto body shops may charge you anywhere from $400 to $1,000.
4. Deep scratch
This is a type of scratch when all layers have been penetrated and metal or plastic gets exposed. Professional work in auto body shops may set you back $800 to $1,500.
Your Damaged Car Can Help Save Lives of Breast Cancer Sufferers
Just because your car has a lot of scratches, nicks, or dents doesn't mean that it's already worthless. It still has good value and can even help save the lives of needy breast cancer patients. You can make that possible when you hand it over to us at Breast Cancer Car Donations.
We'll auction off your donated car to provide funding for our nonprofit charity partners. These IRS-approved 501(c)(3) nonprofits are dedicated to providing comprehensive breast health services to all deserving individuals. They provide uninsured and cash-strapped breast cancer patients with financial assistance and easy access to medical facilities where they can undergo full treatment. They also offer free breast cancer screening, follow-up care after treatment, and other breast cancer prevention and education services.
This is the best way to dispose of an unwanted car and the most rewarding option, too. Your donation will entitle you to receive the maximum tax deduction in the next tax season.  We'll also pick up and tow your vehicle at absolutely no cost to you anywhere in the United States.
More importantly, your charitable contribution will allow you to experience the priceless feeling of joy and satisfaction, knowing that your gift will be used to help save lives.
We accept almost all vehicle types in our donation program regardless of their age or condition.
Visit our FAQs page for details about our quick and easy donation process. You can also call us at 866-540-5069 or leave us a message here if you have certain concerns or inquiries you want us to address.
Join the Fight Against Breast Cancer Today!
Extend a helping hand to struggling breast cancer patients in your community. Your car donation can help them win their battle against the life-threatening disease. Call Breast Cancer Car Donations at 866-540-5069 or fill out our secure online donation form now!