How Much Does It Cost To Charter A Yacht?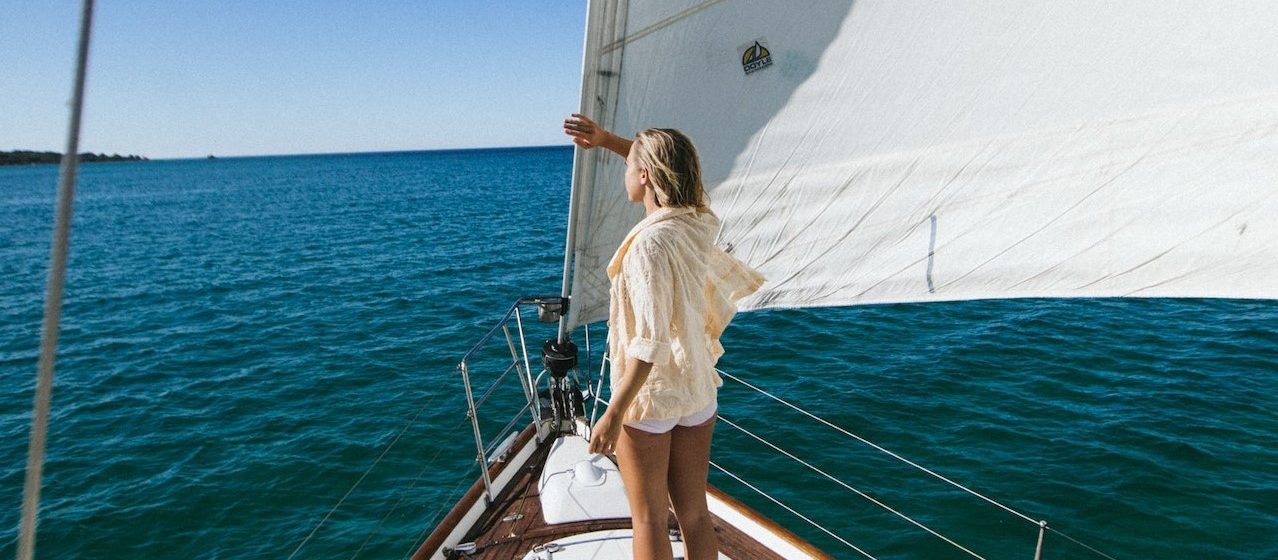 Photo by Rachel Claire under Pexels License
4 Things to Consider When Planning Your Dream Vacation
If you're planning to go yachting for your next vacation with your family, you need to consider a few things. As with any vacation, one of the most important aspects of planning a trip is the budget. Before booking your travel plans, you need to understand the costs related to yacht chartering. Here are some of the factors that affect the price of your dream vacation:
1. Mode of charging
The cost will depend on whether you choose the all-expenses charter or the plus-expenses charter. The all-expenses charter covers the basic costs related to the yacht rental including payment for the crew, food, drinks, fuel, and water sports equipment. The plus-expenses charter, otherwise known as separate expenses charter, charges a base price for the ship and the crew. The rest is charged through an Advance Provisioning Allowance. This covers food, beverages, fuel, and docking. It typically costs around 30% of the yacht's base rate. For the bareboat option, only the base rate is charged for the rental of the yacht with no crew or provisions.
2. Type of yacht
The cost of your dream vacation will also be affected by the type of yacht you will charter. The size of the boat ideally should fit your entire party comfortably. Base rates for sailing yachts under 80 feet are around $10,000-$20,000 per week while catamaran yachts under 50 feet go for the same price. Motor yachts under 80 feet go for a minimum of $20,000-$25,000 while boats measuring 150 feet command $100,000 to $500,000 per week.
3. Season
The cost of yacht chartering also depends on the season. For example, the cost is higher during summer since it's the peak season for travel to the Mediterranean and the Caribbean. The cost typically decreases as the colder season approaches.
4. Destination
Your destination can play a key role in determining your yacht chartering expenses. If you choose a location where the port can't accommodate large charter fleets, you can expect higher prices. However, if you opt for locations where ports are more open and prices are more competitive because of booming tourism, you can expect lower yacht chartering fees.
Deliver Hope to Breast Cancer-Stricken Women
Consider yourself fortunate if you get a chance to experience traveling to a fabulous vacation spot by yacht charter. However, this may be farthest from the minds of impoverished women facing life-threatening diseases such as breast cancer. Since they can't afford proper treatment, they can only hope and pray that they survive another day.
The good news is that you can help them find hope. If you have an old car that you no longer use, that's all you need to help the suffering breast cancer patients in your community. All you have to do is to donate that vehicle to us at Breast Cancer Car Donations.
When you turn it over to us, we'll get it off your hands quickly, conveniently, and at no cost to you. We'll sell your gift through an auction, with the proceeds going straight to our nonprofit partners.
These nonprofits use the funding we give to provide uninsured and destitute breast cancer patients with easy access to top medical facilities and financial assistance to cover the costs of their treatments, physician visits, medications, follow-up care, and other related medical expenses. Other beneficiaries get to receive free breast cancer screening and prevention and education services.
When you donate a vehicle to us, we'll take care of everything, including the free pickup and towing of your vehicle anywhere in the country.
Since our charity partners are IRS-certified 501(c)(3) nonprofit organizations, your donation will entitle you to receive the maximum tax deduction in the next tax season.
Even more precious than these material rewards, you'll find awesome satisfaction in knowing that your car donation will be used to help save lives.
We accept nearly all types of vehicles regardless of age or condition.
If you're interested to learn more about our donation program or how our donation process works, head over to our FAQs page. If you have any questions for us, you may call us anytime through our toll-free hotline at 866-540-5069 or leave us a message here.
They Need Your Support Today!
You can make a difference in the lives of the suffering breast cancer patients in your community with your vehicle donation. Call Breast Cancer Car Donations at 866-540-5069 or fill out our secure online donation form now!