How Many Miles Is Considered 'Good' for a Used Car?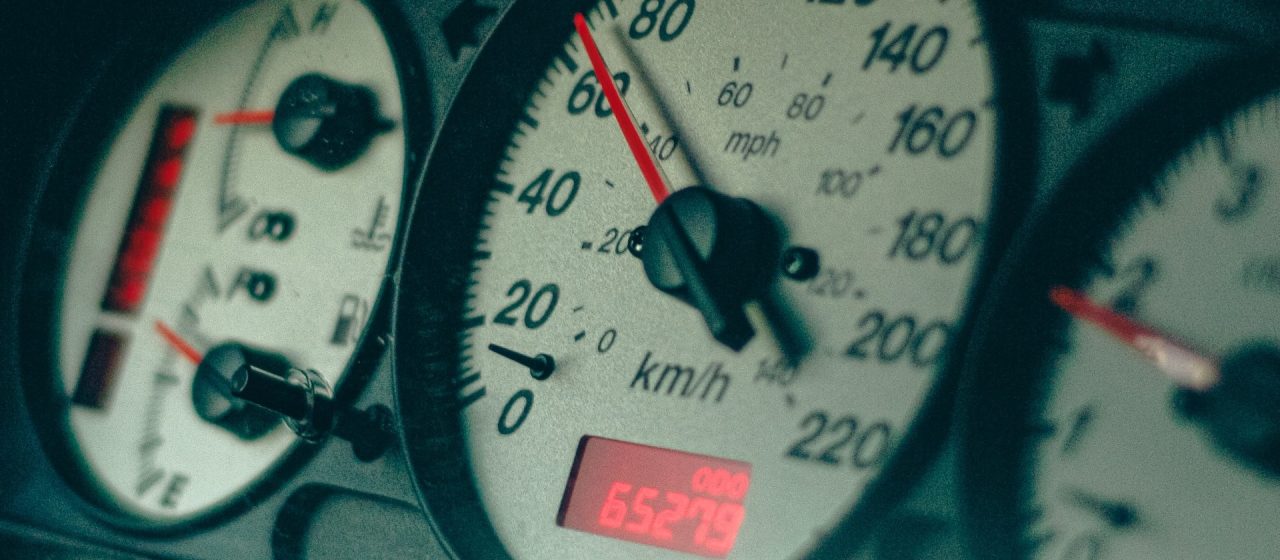 Photo by Rohit Tandon under Unsplash License
Other Factors That Can Affect a Car's Reliability
Buying a used car can be a great way to save money and get reliable transport without the sticker shock of buying a brand-new one. However, it's important to consider the number of miles a used car has been driven before signing on the dotted line. When it comes to purchasing a pre-owned car, the mileage can be just as crucial as the car's condition.
The question is, how do you know if a used car's mileage is good or bad? We all have our own opinions as to what constitutes "good mileage," but is there an exact answer? Keep reading to find out!
What Is "Good" Mileage?
Generally, a car with less than 100,000 miles is considered to be low mileage, while one with over 200,000 miles is considered high mileage. Then again, this isn't a hard and fast rule, and many factors can affect a car's reliability, such as the following:
A well-maintained car with higher mileage is likely to be more reliable than a poorly maintained car with lower mileage.
Cars that have been driven mostly on the highway usually have less wear and tear on their engine and transmission than those that have been driven mostly in stop-and-go traffic.
If the car has been heavily exposed to dry and mild weather conditions, expect it to have less rust and corrosion than one that has spent most of its time in humid and salty environments.
Some car brands and models are known for their longevity, while others are notorious for breaking down after only a few years of use.
In conclusion, there's no magic number of miles that guarantees a used car's reliability. You need to consider other factors to make an informed decision and find a second-hand vehicle that will serve you well for years to come.
Got an Extra Vehicle You No Longer Need? You Can Use It to Fight Breast Cancer!
Would you believe us if we told you that we can turn your old car that you're no longer using into a powerful tool for saving the lives of impoverished women in your area who are battling breast cancer? We'll see to that after you donate that vehicle to us here at Breast Cancer Car Donations.
Not only will you get the chance to save lives, but you'll also spare yourself from the hassles of disposing of an unwanted vehicle. Plus, you don't have to deal with paperwork and pay for towing — we've got you covered every step of the way!
Once we get hold of your car, we'll sell it through an auction and use the proceeds to support the comprehensive breast health programs of our nonprofit partners. Like us, these IRS-certified 501(c)(3) organizations are committed to improving the overall well-being of breast cancer patients across the country, particularly those who are uninsured and lack the financial means to pay for the high costs of treatments.
Through your charitable gift, our charity partners will be able to provide more uninsured and indigent breast cancer patients with financial assistance to help cover the costs of their treatments, doctor consultations, hospital fees, medications, follow-up care, and other essential healthcare services. These nonprofits also provide underprivileged individuals with easy access to local healthcare facilities where they can get free breast cancer screening and diagnosis.
Your charitable contribution will also be used by our nonprofit partners to promote breast cancer awareness and provide prevention, education, and counseling services to the public.
As our donor, you will reap valuable rewards, one of which is your entitlement to claim the maximum tax deduction in the next tax season. We'll send you the 100% tax-deductible sales receipt of your car a few days after its sale.
You will also benefit from our fast and free professional towing service, which is available to our donors in all 50 states. We'll haul your vehicle away at a date, time, and place that's convenient for you, and we won't charge you a single penny for this service!
On top of it all, you'll feel wonderful when you know how big of an impact your auto donation will have on the lives of breast cancer sufferers and their families in your area. It's truly a rewarding experience you'll forever cherish.
We accept almost all types of vehicles regardless of their ages or conditions. Visit this page to get a comprehensive list of the vehicles that are qualified for our donation program.
If you have any questions or concerns, feel free to tell us about them here or give us a call at 866-540-5069. For more information on our donation process, you may head over to our FAQs page.
Help Fight Breast Cancer with Your Car Donation Today!
That eyesore of a car you no longer find useful can mean the world to the needy breast cancer patients in your community. Help them beat the disease with your car donation today. Call Breast Cancer Car Donations at 866-540-5069 or fill out our secure online donation form now!