How Long Does It Take To Recover From Mastectomy?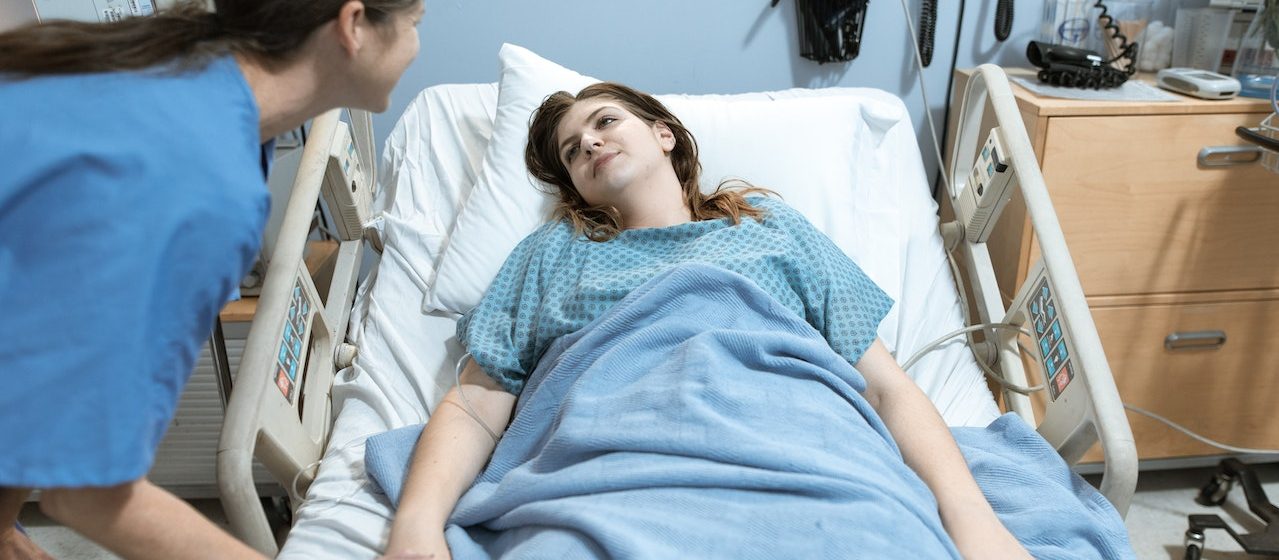 Photo by RDNE Stock project under Pexels License
How Long Does It Take to Recover from Mastectomy?
Most women diagnosed with early-stage breast cancer are often advised to get a mastectomy, which involves the removal of the affected breast through surgery. Women with an extremely high risk of getting a second breast cancer may be advised to undergo a double mastectomy, where both breasts are removed.
If you are scheduled to undergo the surgical procedure in the coming days, or if you're just plain curious about it, you may be interested to know what happens next after a successful mastectomy—from the recovery period to the activities that you can and cannot do.
What Happens Right After Surgery?
Immediately after your mastectomy, you'll be transferred to the recovery room, where the staff will monitor you. You will most likely feel weak and sore, which may last for two to three days. In case you're feeling nauseous from the anesthesia, inform your doctor or nurse so that they can give you medication.
Drains will be attached to the affected areas to collect excess fluid. They will be removed once the doctor sees the fluid buildup has slowed down.
The day following your surgery, your doctor or nurse will demonstrate an exercise routine that will help you prevent shoulder and arm stiffness on the side where you had your mastectomy. The routine can also prevent the possible formation of scar tissue. Be sure to ask your doctor or nurse if you're doing the exercises correctly, since performing them improperly may not result in any improvement on the affected body parts. Worse, they could lead to further damage.
'How Long Do I Have to Stay in the Hospital?'
In most cases, patients would have to stay in the hospital for a night or two, depending on their condition. Women who had to undergo breast reconstruction after their mastectomy are required to stay longer.
What Aftercare Instructions Are Normally Given?
Before your doctor allows you to go home, they will provide you specific instructions for recovery. Make sure to listen carefully and address any concerns that you may have. Here are some of the important things your doctor would discuss with you:
Caring for your drain/s (if necessary)
Caring for the surgical site and dressing
Recognizing the signs and symptoms of infection
What to do when you experience numbness or sensation in your breast or arm
When to start wearing a bra again
When to start using your arm again
What pain medication to take
What to eat and not to eat
What are the possible complications and what to do if you encounter one
When to consult your doctor for a follow-up appointment
How Long Does the Recovery Process Usually Last?
Since recovery varies from person to person, expect to feel better within three to four weeks. If more procedures are done, the healing period may last longer. You may also need assistance at home during the first few weeks after surgery.
It's important to give yourself enough time to rest every day, especially after performing an activity. Also, try taking short walks daily, with each day increasing the number of your steps. That way, your blood flow will increase, hastening your recovery.
Be sure to take your medicines as instructed. If your doctor prescribed antibiotics, see to it that you complete its full course.
During the first three weeks, avoid strenuous activities, exercises, and certain house chores that involve lifting. Your doctor may already allow you to go back to your normal routine, including work, in three to six weeks, although you're likely to be prohibited from driving just yet.
For six months, avoid performing repeated motions with your affected arm, such as vacuuming, window cleaning, and wiping. Depending on the progress you've made, your doctor will let you know when it's already okay for you to use a prosthesis or go back to wearing a bra.
Again, the recovery period differs for each patient. As long as you comply with the treatment plan and go to your doctor for follow-up appointments, you'd find yourself healing more quickly.
Get Involved in a Meaningful Cause Today
If you want to make a difference in the lives of needy breast cancer patients in your area, all you have to do is donate an old and unwanted vehicle to Breast Cancer Car Donations. We will sell your vehicle via auction and use the proceeds to support the programs of our IRS-certified 501(c)3 nonprofit partners. These non-profits deliver comprehensive breast health services focused on the prevention, screening, diagnosis, and treatment of breast cancer.
While your charitable contribution will substantially benefit breast cancer patients and their families, you will also reap rewards, including a top tax deduction. You'll also receive free towing services and enjoy our quick and convenient donation process with no paperwork involved, guaranteeing you a most pleasant giving experience.
For more information on our car donation program, check out our FAQs page. For inquiries, you may call us at 866-540-5069 or send us a message online.
You can donate to Breast Cancer Car Donations by filling out our secure online donation form. We accept almost all types of vehicles regardless of their age and condition. We also accept vehicle donations anywhere in the United States since we have car donation programs in all 50 states.
Turn Your Clunker into a Lifesaver Now!
Transform your clunker into a powerful life-saving instrument. Call us at 866-540-5069 and get started with your car donation!