How Long Does It Take To Recover From Breast Reconstruction Surgery?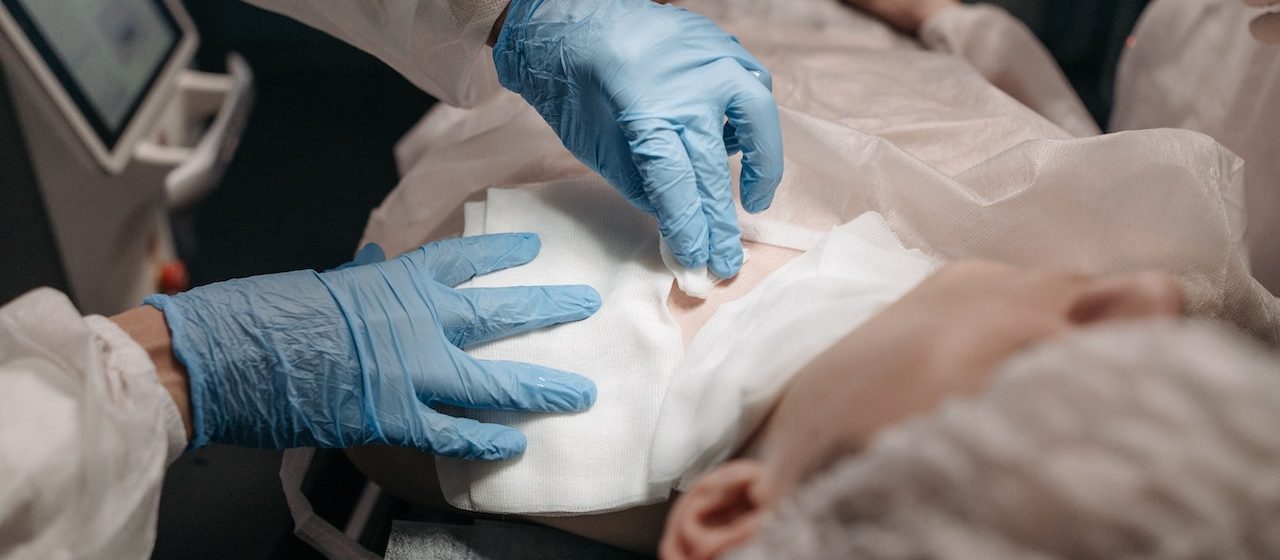 Photo by Pavel Danilyuk under Pexels License
How Long Does It Take to Recover from Breast Reconstruction Surgery?
Losing one or both of your breasts from mastectomy can be extremely devastating. The good news is that there's always the option of getting breast reconstruction surgery. Women who feel completely embarrassed about their new appearance following their mastectomy procedure often choose to undergo reconstruction, which has proven effective in boosting patients' confidence and overall wellbeing.
If you're planning to have reconstructive surgery—whether through implant insertion or free flap reconstruction—we're sure you're eager to know everything about it. Knowing what to expect will not only help you make the right decision, but will also prepare you physically, mentally, and emotionally for the procedure.
With that said, we'd love to give you an idea what it's like after undergoing the surgery. Below are some of the most common concerns women (and we bet even you) have.
What Happens Right After Surgery?
Once the surgery is over, they will move you to the recovery room for further monitoring. You may feel a bit of pain and discomfort on the affected areas, which will eventually subside a day or two later. Pain medication may also be given.
You'll have drains attached to the incision sites. You might also get IV fluids for a day or two, depending on your condition. You'll likely be having a urinary catheter for a night or until you're able to walk to the bathroom.
Bandages will be wrapped around the areas of the incision. To reduce swelling and support the newly formed breast, you'll be wearing a support bra or an elastic bandage.
'How Long Do I Have to Stay in the Hospital?'
Keep in mind that the length of hospital stay varies from patient to patient. If you're having flap procedures, expect to stay for five to six days. For women who got implants, the length is much shorter, with doctors normally requiring them to stay for only a day or two.
What Aftercare Instructions Are Normally Given?
Your surgeon will be providing you specific instructions before you can go home. Don't hesitate to ask questions, should you have any. The doctor will discuss with you the following:
How to take care of your incisions
How to take care of your drains (only if necessary)
When to remove bandages or dressings
When to resume normal activities
When to start wearing a bra again
What to do when you experience side effects
When to return for your follow-up care
How Long Does the Recovery Process Usually Last?
In most cases, it would take eight weeks for the swelling and bruising to disappear. However, six weeks after you had your surgery, you can already go back to your normal routine, including work. Doing strenuous activities and exercises may require a few more weeks.
As for your scars, you'll need to wait for one to two years for them to completely fade. The same goes for the full recovery of your tissues.
Also, you'll be going through a period of emotional adjustment, which can take months or even a year. Having a support system and talking with breast cancer survivors will help a lot in hastening your recovery. It's also a good idea to work with a mental health professional, particularly one who specializes in cancer cases.
It's important to remember that the healing process is different from one patient to another. As long as you're maintaining a healthy lifestyle, taking your meds, and complying with the doctor's orders, you should expect a smooth recovery.
Your Beater Can Help Save Lives
If you're someone who is keen to support individuals stricken with breast cancer, you'd be glad to know that your old beater has the potential to save their lives. At the same time, it will bring you hefty tax incentives once you donate it to us at Breast Cancer Car Donations. We'll even tow it away for free!
We sell all donated vehicles via auction and use the proceeds to support the programs of our charity partners whose primary mission is to help save the lives of breast cancer patients, particularly those who are uninsured and underserved. These IRS-certified 501(c)3 nonprofit organizations provide services that are focused on the prevention, screening, diagnosis, and treatment of breast cancer.
If you want to know more about our vehicle donation process, call us at 866-540-5069 now or send us a message online. You can also check out our FAQs page for more information.
You can donate your car today by filling out our secure online donation form or calling us directly. We accept almost all types of vehicles regardless of their age and condition. We also accept vehicle donations anywhere in the United States since we have car donation programs in all 50 states.
Show You Care for Breast Cancer Patients
Show you care for the less fortunate people in your community who have been afflicted with breast cancer. Call us at 866-540-5069 and help save their lives with your car donation!