How Do I Prepare My Car For Summer?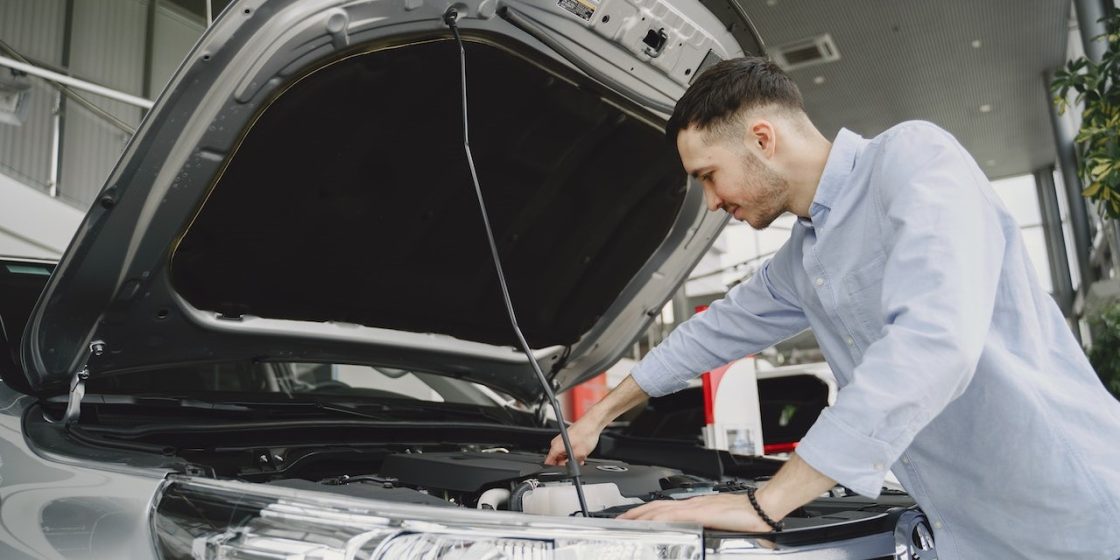 Photo by Gustavo Fring under Pexels License
8 Ways to Keep Your Auto in Tip-Top Shape
Now that spring is coming to an end, it's time to prepare your car for the sizzling summer season once again. This is so because summertime is known as the perfect weather for long drives or quick trips to the beach or the mall.
You need to make sure that your car is fit to drive because the changes in weather conditions also mean different driving situations on the road. You can never be too safe.
To prepare your car for summer, here's a list of essential car maintenance steps that you need to take to ensure a trouble-free ride.
1. Check your tires.
If you switched to winter tires late last year or early this year, replace them with summer tires as soon as you start feeling the heat of the new season. Also, check all of your tires for cracks, cuts, bulges, or gouges as these could cause your tires to blow out while on the road.
Check also the air pressure of your tires, including your spare tire. The recommended tire pressures vary with the size of your car and its tires. Tire pressure for small-sized cars is usually 30 psi, for medium-sized cars, 36 psi, and large cars, 42 psi.
Also, make sure your spare tire is in good condition just in case you have to use it to replace a flat tire.
2. Check your brakes.
You should be doubly alert about the condition of your brakes as they play a key role in ensuring your safety on the road. Don't think twice about visiting the mechanic if you hear a vibrating sound or feel a vibration or any other unusual signs when stepping on the brakes.
3. Check your batteries.
During summer, high temperatures can accelerate corrosion inside the battery. It can also cause water to evaporate out of the battery's liquid electrolyte. Regularly test your batteries to make sure they are functioning properly.
4. Check your engine oil and other fluids.
Make sure that your engine oil, coolant, as well as brake, transmission, and power steering fluids are at the correct levels for safe vehicle operation. Make sure to use proper products as indicated in the owners' manual.
5. Check your wiper blades.
Check if your wiper blades are functioning properly as they are prone to deteriorate over time. While you're at it, fill the windshield water reservoir with a formula intended to remove insects and other debris and make sure the nozzles spray properly.
6. Check your belts and hoses.
Thoroughly inspect your belts and hoses for cracks, frosting, leaks, or fraying. Have them replaced when you detect damage. Damaged belts and hoses will affect the performance of your car and lead to further damage if not immediately addressed.
7. Check your air conditioning system.
You need to take your car to the auto shop if you detect a deterioration in the cooling capacity of your AC. You would need cool air blasting inside your car to keep you feeling refreshed amid the scorching weather.
8. Check your emergency kit.
Make sure to inspect the items in your car's emergency kit if it is complete. Replace missing items. Make sure to check the batteries in your flashlight and include additional supplies you may need in case you encounter car trouble.
A Simple Solution for Your Problematic Car
Has your old car already given up on you? Have you been thinking of selling it, but you just don't have the time? Here's a practical second option: Donate it to us at Breast Cancer Car Donations.
Not only will you be skipping the hassles of advertising and selling a used vehicle, but you'll also help save the lives of needy breast cancer patients in your local community. You'll become a hero to them and their loved ones through a simple charitable gesture.
We'll sell your vehicle to generate funding for our breast cancer-focused nonprofit partners. These IRS-certified 501(c)(3) nonprofit organizations are committed to improving the overall well-being of breast cancer patients, particularly those who are uninsured and lack the financial means to pay for the high costs of their treatments.
The proceeds from the sale of your auto donation will go directly to our charity partners to support their life-saving programs. Through your charitable gift, deserving beneficiaries in your area will be given easy access to top cancer centers as well as financial assistance to cover the cost of their treatments, physician visits, medications, follow-up care, and other essential health care services. Other beneficiaries get to receive free breast cancer screening and prevention and education services.
As a donor, you will reap valuable rewards, one of which is your entitlement to receive a top tax deduction in the next tax season. We'll send you the 100% tax-deductible sales receipt of your car a few days after its sale.
You'll also benefit from our free, fast, and professional towing service. We will provide you with this service anywhere you are in the United States since our donation program covers the entire country.
More importantly, you'll feel awesome when you realize how big of an impact your vehicle donation can make on the lives of indigent breast cancer patients. Helping suffering individuals overcome their struggles is truly a rewarding experience you'll never forget.
We take nearly all types of vehicles regardless of their age or condition. Even if you're giving us a vehicle that's no longer running, we'll gladly take it.
To learn more about our vehicle donation program, including our quick and easy donation process, head over to our FAQs page. If you have any concerns or questions, call us anytime through our toll-free hotline at 866-540-5069 or leave us a message here.
Save Lives with Us Today!
Help save lives as you retire your old and outdated vehicle. Go ahead and call Breast Cancer Car Donations at 866-540-5069 or fill out our secure online donation form now!