How Do I Fill Out My Title When Donating My Car?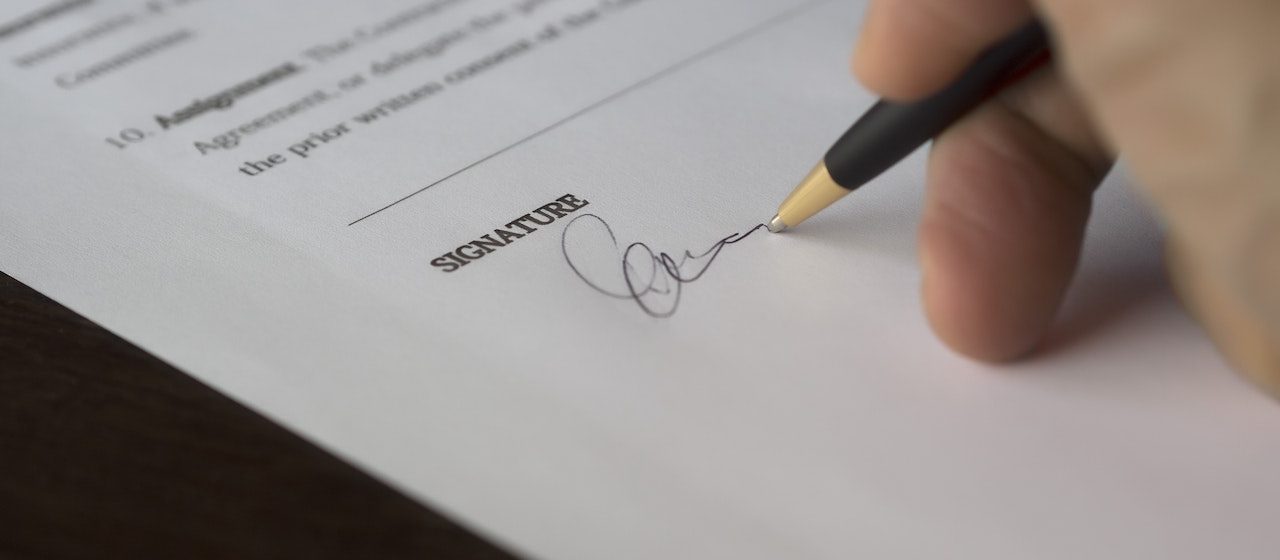 Photo by Pixabay under Pexels License
'How Do I Fill Out My Title When Donating My Car?'
After weeks of mindful deliberation, you've finally decided to part ways with your clunker by donating it to charity. A fantastic decision, we must say!
Now that you're ready to give away your old car to a worthy nonprofit organization, you're bound to ask them about their paper requirements. The first answer they'll most likely give you is your vehicle title, and that goes the same to all car donation programs.
The next question you might ask is, "How do I fill out my title when donating my car?" Let's show you how it's done.
What is a Vehicle Title?
The first thing you should know about vehicle titles is that their appearance varies from state to state. Some will have "Certificate of Title" printed at the top while others will have "Department of Motor Vehicles" along with the name of the state.
Despite the differences in format, all vehicle titles include the following details:
Vehicle identification number (VIN)
Year, make, and model of car
Vehicle's body style
Title number
Date of title issuance
Odometer reading at the date of purchase
The title will also label the brand of your vehicle based on its condition. For instance, if your car has not been in an accident or has only incurred minor damage, it will be branded as "none." Extremely damaged vehicles that need costly repairs are branded as "salvage."
How to Deal with a Lost or Misplaced Title
There's no need to panic if you can't find your car title. Duplicate copies are always acceptable, so don't worry.
Upon realizing that you don't have your car title with you, visit your local DMV right away. They will provide you instructions on how you can obtain a duplicate form. Don't forget to mention about liens, should you have any.
What You Need to Know about Filling Out Your Title Correctly
Since your vehicle title serves as a legal document needed for title transfer, it's really important that you provide all the correct details. Once you made a mistake, you'll need to secure a duplicate form from the DMV, which could be stressful.  This is why you should know how to properly fill out the form.
To get started, check out these guidelines:
Use only black or blue pen. Colored pens and pencils are not allowed.
Provide an accurate odometer reading. Giving out the wrong information on purpose will get you in trouble with the law.
If you made a mistake, ask your local DMV office if you can still edit it. While there are states that permit white-outs, others with stricter policies might ask you to start over with a new copy.
A lien on one's vehicle will be reflected on the title. If you happen to have one, you'll be required to obtain a lien release statement from the bank.
If you live in a state that requires your signature to be notarized, make sure that you consult a notary public first before signing the title.
Any form of damage found in your form is likely to cause a delay in the processing of the title transfer.
Double check all information before submitting.
We're Here for You!
If you choose Breast Cancer Car Donations as your charity partner, you'll be doing yourself a huge favor. Here are 5 reasons why:
We're just a call away if you need help with your car title.
We offer free towing at a time and place of your preference.
You won't be dealing with paperwork.
You'll receive a handsome tax deduction from us.
Your donation will help save the lives of breast cancer patients in your area.
Find out more about us by visiting our FAQs page. For inquiries, you may call us at our toll-free hotline 866-540-5069 and talk to one of our friendly donation experts. You may also send us a message online.
Make a Difference Using Your Beater Today
By handing over to us your unwanted car or boat or any other type of vehicle, you'll help fund our dedicated nonprofit partners that provide needy patients with comprehensive breast health services. These include free breast cancer screening, information, easy access to medical facilities, and financial assistance to ensure the treatment of those diagnosed with the life-threatening disease and their eventual recovery and rehabilitation.
Since our charity partners are all IRS-certified 501(c)3 nonprofits, your charitable contribution will entitle you to receive a 100% tax-deductible receipt after your vehicle is sold at auction. This means you can get the highest possible tax deduction that can significantly lower your tax bill when you file your itemized income tax return in the next tax-filing season.
You can make your car donation by filling out our online donation form or calling us directly. We accept vehicle donations anywhere in the United States since we have car donation programs in all 50 states.
You're All Set to Save Lives
Now that we've answered your question on "How do I fill out my title when donating my car," you're now all set to make a difference in the lives of the struggling breast cancer patients in your community with your donation to Breast Cancer Car Donations. Call us at 866-540-5069 and help us save lives!