How Can You Tell If Your Tires Need Replacing?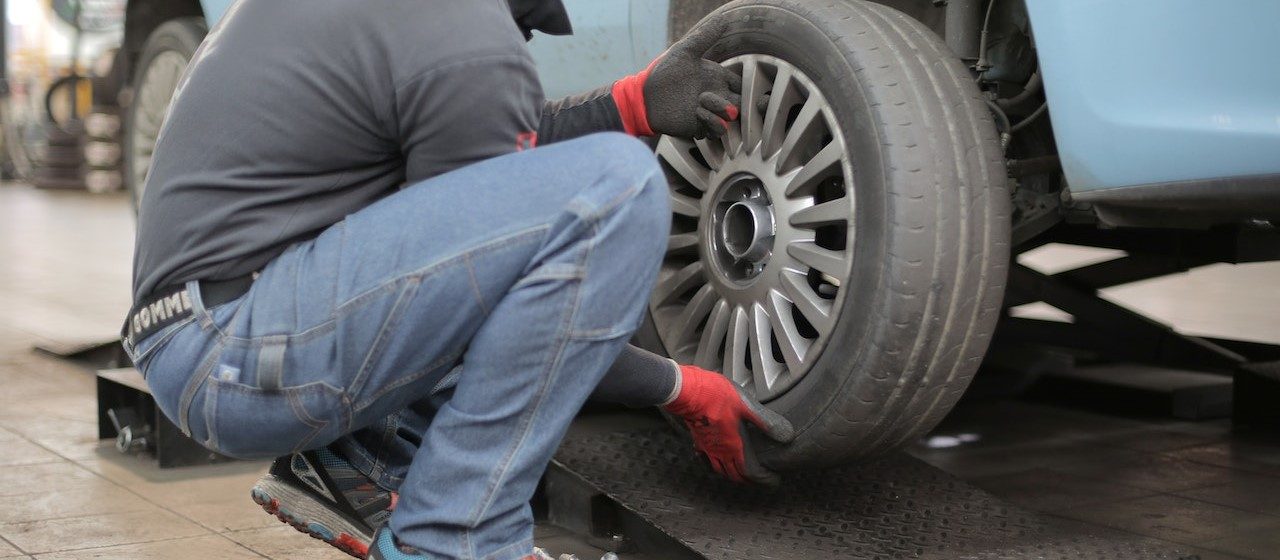 Photo by Andrea Piacquadio under Pexels License
5 Signs that You Need New Wheels
Tires are your car's equivalent to your shoes. They can be prone to wear and tear after a while because of constant use. As such, they need to be changed every so often or when you see early warning signs of tire failure. Not minding these signs could lead to tire blowouts and other road accidents, which could be dangerous to you and your passengers as well as other motorists and pedestrians.
Tires are important for vehicle safety because they provide grip for braking and acceleration. They maintain steering and directional control. They support the vehicle's weight, and they act as shock absorbers for vibrations from the road.
What Are the Signs That Your Tires Need to Be Replaced?
Tire failure does not happen often, but you can see clear warning signs that your tires are due for replacements. Here are those signs:
1. Bald tires
When you can no longer see the treads of your tires, it means they are no longer safe for use. Your tires need treads to work well against slippery and icy roads. They're also vital for your car's braking and cornering.
2. Cracks and bumps
If your tires have cracks, they are typical signs that your tires are growing old. When they have bumps or gouges on their sidewalls, they are typical signs that they have incurred interior damage. While these damages do not immediately manifest, you need to replace those damaged tires before they pose any danger to you on the road.
3. Too much vibration
When your car is constantly shaking, it could mean that your tires are not aligned properly. Worse, there could be problems with the interior of your tires, which means they are overdue for replacements.
4. Your tires have reached their tread wear bars.
Most tires these days come with built-in tread wear bars, which are rubber bars perpendicular to the tire treads. When the wear bars of your tires become more visible, it means that your tires are already wearing down. When the treads in your tires are even with the bars, it's time to retire those old tires and buy new ones.
5. You're driving in your spare.
A spare tire is great when you need to change a flat tire. However, it isn't built like your regular tires. It is less durable and provides less traction. It has less cornering ability and is not meant for permanent use. Make sure to get a proper tire replacement and don't use your spare longer than you need to.
Are You Planning to Change More than Just Your Tire?
If you are planning to replace not just your tires but your entire car itself, you may be wondering how best to dispose of it. You're probably thinking of selling your clunker on the secondhand market or having it junked. Unfortunately, these options would cause you even more headaches and amount to a loss.
There's another option that guarantees you a much better deal: Donate that vehicle to us here at Breast Cancer Car Donations. When you do so, you'll be helping save the lives of needy breast cancer patients in your community while getting valuable rewards yourself.
We'll auction off your donated vehicle to help provide funding for our charity partners. These IRS-certified 501(c)3 nonprofit organizations are dedicated to providing comprehensive breast health services to all qualified beneficiaries. They provide uninsured and underserved breast cancer patients with easy access to medical facilities where they can undergo full treatment. They also offer free breast cancer screening, follow-up care, and other breast cancer prevention and education services.
We offer the easiest way for you to dispose of a vehicle that you no longer want. Check here for the comprehensive list of vehicle types that we welcome in our program.
We'll pick up and tow your vehicle at absolutely no cost to you wherever it is located in the United States.
Your charitable contribution will also entitle you to receive the maximum tax deduction in the next tax season.
If you want to know more details about our vehicle donation program, check out our FAQS page. If you have inquiries or concerns, feel free to give us a call at 866-540-5069 or leave us a message here.
Save Lives with Your Old Clunker Today!
Your unreliable car may be nothing but a problem to you. However, for breast cancer sufferers in your community who are struggling every day to survive, your car could help provide them the treatments they badly need to survive. Call Breast Cancer Car Donations at 866-540-5069 or fill out our online donation form now!