How Buying A Car Can Help Repair Your Credit Score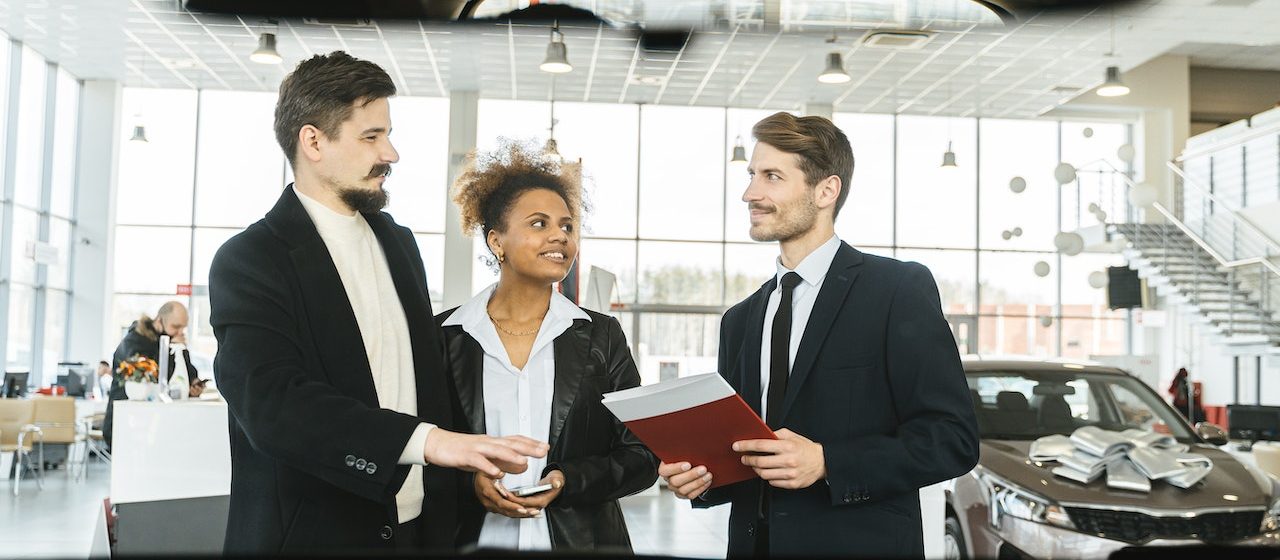 Photo by Antoni Shkraba under Pexels License
How Buying a Car Can Help Repair Your Credit Score and Fix Your Credit History
If you're one of those folks out there who are constantly trying to find ways to fix your credit standing, has the thought of how buying a car can help repair your credit score ever crossed your mind? Although there are other ways to improve your credit score like paying off the debt or avoiding late monthly payments, these can actually become stressful. That's why the idea of buying a new car can be a wonderful solution to this problem.
How Buying a Car Helps with Credit Score
Fixing your credit history won't happen overnight. Instead of taking out a loan for an RV or a watercraft, you can use it to buy a new car, which can help you and your family get around the city. It's flexible and practical.
You can consider this solution as hitting two birds with one stone. On one hand, you will be able to obtain a new car. On the other, you'd be able to fix your credit score. That is if you don't fail to pay your monthly dues. Other than that, it's basically a win-win situation.
Car Loans are Good Debts
Buying a car to repair one's credit score may sound strange to some people, but it's actually a good way to determine good debt from bad. Good debts are credits that have a low-interest rate such as mortgage and auto loans. Bad debts are credits that have a high-interest rate such as credit cards, which could negatively affect your credit score since you would end up owing more money if you miss out on a monthly payment.
Having a mixed credit can be advantageous to your credit score as well. For instance, having a combination of mortgage, car loans, and credit cards can be better for your credit score than just having multiple credit cards.
It's important to remember that when you buy a car to fix your credit score, you need to be aware of your options so that you won't end up with a debt that's bigger than you expected. You can easily find financing institutions that are open to lending you some money even if you have bad credit as long as you keep up with the monthly payments. When you shop for a vehicle, make sure that you choose one that you can afford to buy so that it will be easier for you to improve your credit score in no time.
Give Back to the Community
If you've decided to purchase a new car to repair your credit score and are looking to find a way to dispose of the old one, Breast Cancer Car Donations will be more than happy to take your old clunker.
We auction off all vehicles donated to us and use the proceeds from the sale to support our charity partners that are dedicated to helping save the lives of breast cancer patients. These IRS-certified 501(c)3 nonprofit organizations deliver comprehensive breast health services to uninsured and underserved individuals, providing them with financial assistance, education, early detection, and access to medical facilities where those diagnosed with breast cancer undergo full treatment, thus increasing their chances of surviving the disease.
In return for your kindness and generosity, you'll be eligible to claim a tax deduction in the next tax season. You can then use the money you saved to pay off some of your debts and increase your credit score.
For more information on our car donation program, check out our FAQs page. For inquiries, you may call us at our toll-free hotline 866-540-5069 or send us a message online.
You can make your car donation by filling out our secure online donation form or calling us directly. We accept vehicle donations anywhere in the United States since we have car donation programs in all 50 states.
Get Your Old Clunker Out of the Way!
Now that you know how buying a car can help repair your credit score, go ahead and replace your clunker with a shiny brand-new car! To get your old car out of the way, call us at 866-540-5069 and help save lives with your vehicle donation!