Help End Breast Cancer — October is Breast Cancer Awareness Month!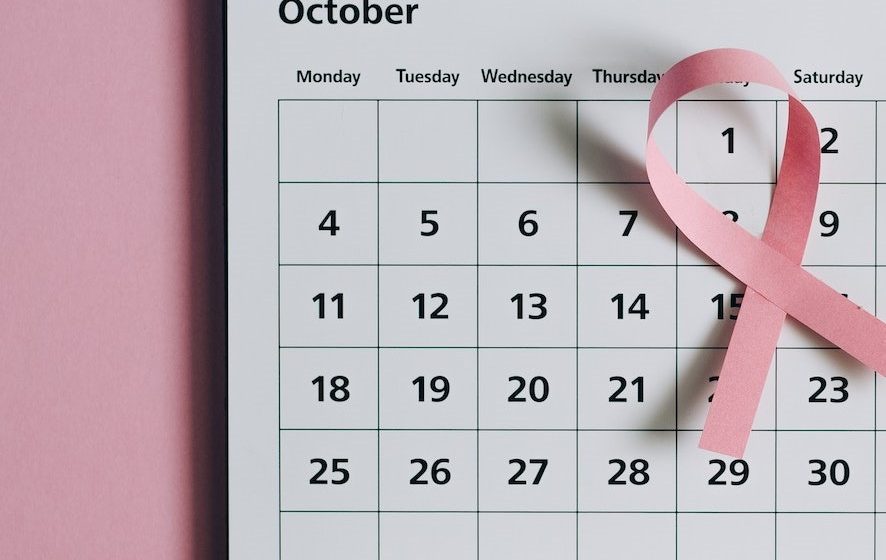 Photo by Leeloo Thefirst under Pexels License
6 Ways to Stand Up Against Breast Cancer
October is a special month for breast cancer sufferers and survivors around the world. It's Breast Cancer Awareness Month!
At this time of the year, thousands of organizations would be launching various fundraising events for the benefit of these individuals, others would be holding conferences to highlight the importance of breast cancer awareness, while communities would be encouraging residents to take part in campaigns.
Breast cancer remains one of the most common forms of cancer in women worldwide, claiming hundreds of thousands of lives each year. In America, the average risk of a woman developing the disease at some point in her lifetime is about 13%, which means that there's a 1 in 8 chance for a woman to get a breast cancer diagnosis within her lifetime.
The good news is that even though breast cancer cases continue to pile up, the death rate is reportedly decreasing by 1.3% per year. Researchers and medical experts credit the reduction to early detection, better treatments, and increased awareness of breast cancer.
With Breast Cancer Awareness Month reminding women to get screened and educating them about prevention, there's a good chance that we'll be having fewer breast cancer diagnoses and more patients surviving the disease.
How You Can Participate
The month-long breast cancer awareness campaign gives you the chance to help in the fight against breast cancer and build hope for women living with it. If you want to do something else besides wearing a pink ribbon or spreading the word online, we'd love to share some tips with you on how you can meaningfully observe Breast Cancer Awareness Month. Find out what they are below!
Encourage the women in your life to get a mammography.
Especially if she's over 40, let her know why it's important to undergo annual screenings.
Your community may organize a fundraising event this October for the benefit of destitute breast cancer patients. Whether it's an art exhibit, a rummage sale, or a breast cancer walk, joining in such an event can surely help needy breast cancer patients and their families.
Get a clinical breast examination.
The earlier abnormalities are detected in your breasts, the higher your chances of successful treatment. Set an appointment with your gynecologist or perform a breast self-exam.
Learn about any history of cancer in your family.
If there's anyone in your family who has been diagnosed with breast cancer, there's a possibility that you can also have it. Make sure to tell your doctor about this when you come for a consultation.
Uplift the spirits of breast cancer patients.
If you have time to spare, visit a nearby hospital to comfort women fighting against breast cancer. Cheer them up with words of hope and reassurance.
Listen to the inspiring stories of breast cancer survivors. You'll be amazed to discover how these women were able to overcome the struggles they had to face during their journey.
Help Extend Lifelines to Breast Cancer Sufferers
There's no better time to get involved in the fight against the deadly disease than this October when we observe Breast Cancer Awareness Month. One meaningful action you can do during this time is to show your support to breast cancer-stricken individuals in your community who are uninsured and who lack the funds to support their treatment.
If you have a car or any other type of vehicle you no longer need, all you have to do is to donate it to us at Breast Cancer Car Donations to help save the lives of these patients.
Upon receiving your donation, we'll sell it through an auction, turning it into a vital fund-generating tool for the IRS-certified 501(c)3 nonprofit organizations that we are in partnership with. Upon the sale of your donated car, we'll transfer the proceeds to our charity partners. They will use the funds to provide comprehensive breast health services to their beneficiaries, providing them with:
Easy access to chemo, radiation, and other forms of treatment;
Financial assistance for breast cancer screening;
Free consultations, labs, and mammogram after cancer remission;
Counseling for breast cancer patients and their families; and
Breast cancer prevention and education services for the public.
You can count on us to process all your paperwork, haul your vehicle away at a time and place of your preference, and mail you your tax-deductible sales receipt after your vehicle is sold. As for towing, it's completely free of charge with us!
You can donate almost any type of vehicle, even one that's no longer in good condition. You can make your donation anywhere in the country since Breast Cancer Car Donations has offices in all 50 states.
If you're interested to learn more about our program and how our donation process works, head over to our FAQs page. If you have any inquiries or concerns, you may reach us at 866-540-5069 or send us a message here.
Your Generosity Can Save Lives Today!
Your vehicle donation can play a critical role in saving the lives of needy breast cancer victims in your area. Hand it over to us today. Call 866-540-5069 or click here to start the process.