Gynecologic Cancer Awareness Month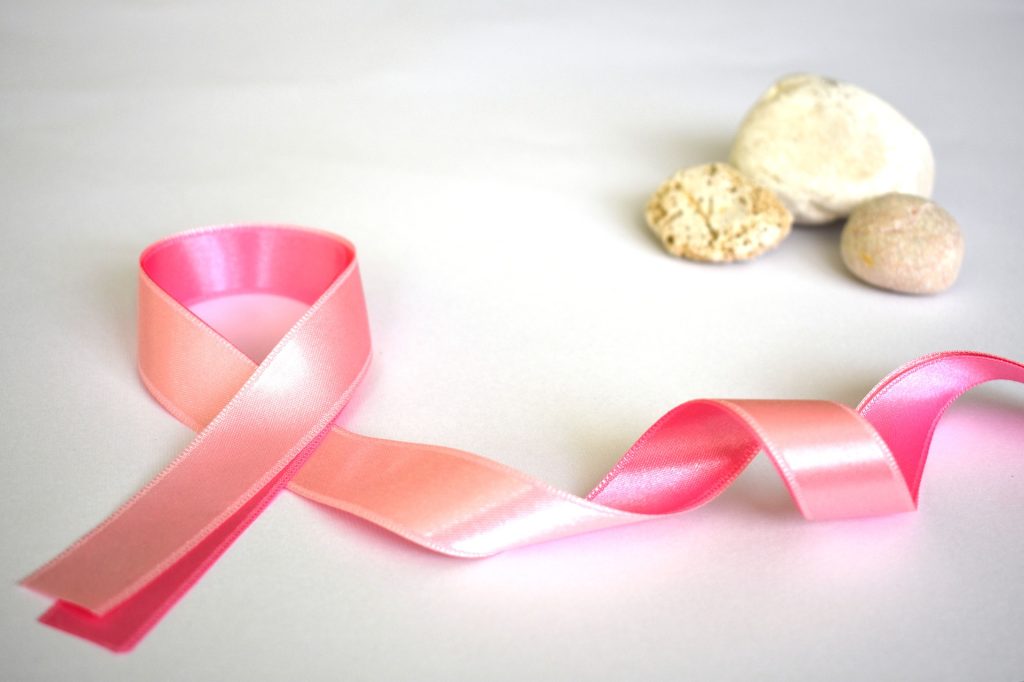 Gynecologic Cancer Awareness Month: Tips to Help Save Lives
September is a special month. Everywhere you go, you may see activities that address major issues such as alcohol and drug addiction, heart diseases, and childhood cancer. Apart from childhood cancer, there's another type of cancer that needs public attention this month: gynecologic cancer.
If you don't know yet, gynecologic cancer attacks the female reproductive system, including the vagina, vulva, uterus, cervix, and ovaries. Sad to say, all women are at risk, and it only gets worse as they age. It's been estimated that about 98,000 women across the U.S. are diagnosed with this type of cancer every year, with over 30,000 dying from the disease.
As we observe Gynecologic Cancer Awareness Month, it's important to get familiar with the facts surrounding this type of cancer. The month-long observance gives everyone the opportunity to better understand the disease and support patients and their families as well.
What All Women Should Know
Women getting diagnosed with gynecologic cancer have become common. Although the various forms of gynecologic cancer differ from each other in terms of signs and symptoms, a common warning sign to look out for is the presence of abnormal vaginal bleeding.
Here are the various signs and symptoms of each form of gynecologic cancer:
Ovarian cancer: difficulty in eating, feeling full quickly, back or abdominal pain, bloating, pelvic pain, more frequent need to urinate, constipation, abnormal vaginal bleeding
Vulvar cancer: pain, itching, burning, tenderness of the vulva, changes in vulva color, as well as sores, warts, or rash in vulva skin
Uterine cancer: pelvic pain or pressure, vaginal bleeding
Vaginal cancer: constipation, urgent need to urinate, abnormal vaginal bleeding
Cervical cancer: abnormal vaginal bleeding or discharge
Once you start seeing any of these symptoms, schedule an appointment with your doctor right away. Always remember that the earlier cancer gets detected, the more effective the treatment can be.
How to Prevent Gynecologic Cancer
You know what's even better than early detection? Prevention. For all you ladies out there, take note of these three life-saving tips:
By this, we mean a vaccine that kills off the human papillomavirus (HPV), a sexually transmitted infection that can cause vaginal, vulvar, and cervical cancers. Girls as young as 9 can already get the shots, while those over 26 are no longer allowed for vaccination. Get yours now before it's too late!
Get screened for cervical cancer.
Unlike the other four categories of gynecologic cancers, cervical cancer can be prevented through a Pap test. Oncologists can stop the cancer as early as possible once they find cell changes on the cervix, which could lead to cervical cancer if left untreated. The Pap test can be performed on women over 20.
Get to know your family history.
As some forms of cancer are hereditary, including ovarian cancer, study your family tree or ask your parents if you have or had a relative with the disease.
How You Can Join the War against Gynecologic Cancer
Spreading the word through social media is probably the simplest way to participate in Gynecologic Cancer Awareness Month. Whether it's by sharing infographics on Facebook, tweeting it with the designated hashtags, or by emailing your friends and acquaintances, what matters is that you're doing your part to inform the public.
You can also attend seminars that focus on this type of cancer. Invite your significant ones to join you. Share what you've learned to others or, better yet, document it as a reference you can use in the future.
If you want to contribute to an organization that helps gynecologic cancer patients, you can host a fundraising event to support that organization. Such a fundraising event doesn't have to be extravagant. It can be a garage sale, an art exhibit, or a fun run.

Breast Cancer Patients Need Your Help, Too!
Another deadly type of cancer is breast cancer. Experts have estimated that 40,920 women and 480 men will die of breast cancer this year. No wonder, breast cancer has been tagged as the second leading cause of cancer death among women in the United States.
You can help reduce the number of breast cancer deaths by donating your old and unwanted car to us at Breast Cancer Car Donations. We convert all vehicles donated to us into financial resources by selling them through auction. We then use the proceeds to support our nonprofit organization partners in delivering comprehensive breast health services, including assistance in breast cancer treatment, to all Americans who need such services.
We have been providing life-saving assistance to countless destitute Americans victimized by breast cancer. With your car donation, we can help save more lives.
To know more about Breast Cancer Car Donations, our donation process, the tax deductions and other benefits that our donors receive, the types of vehicles you can donate, and other related matters, feel free to call our toll-free 24/7 hotline 866-540-5069. You can also visit our FAQ's page or contact us online.
You can make your car donation by filling out our online donation form. We accept vehicle donations anywhere in the United States since we have car donation programs in all 50 states.
Ready to donate and save lives? Call us at 866-540-5069 today and get started with your car donation.