Groundhog Day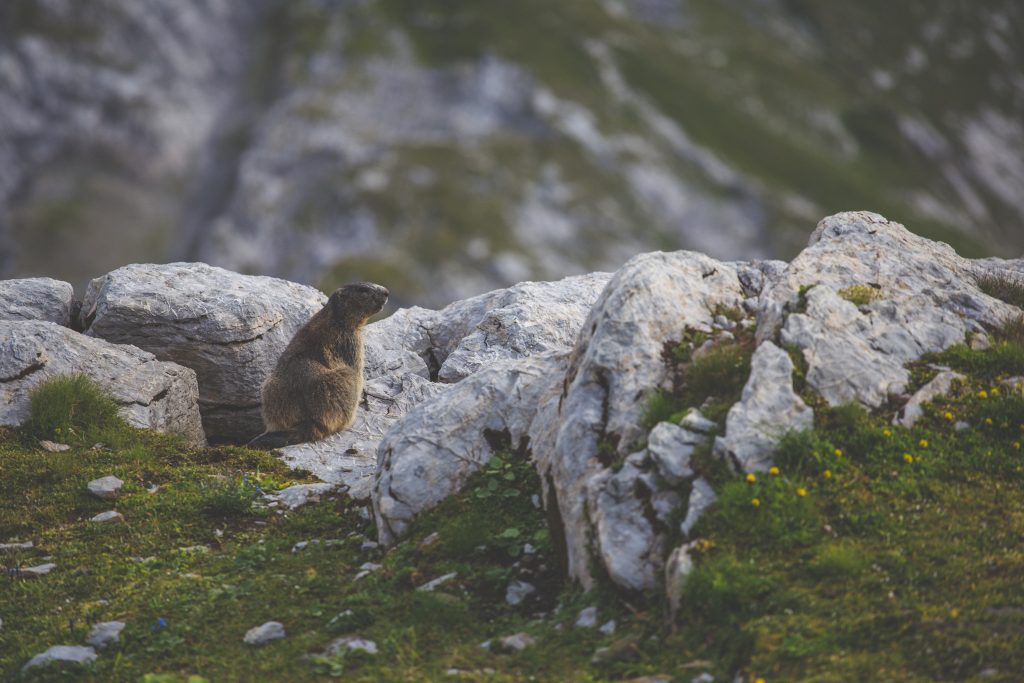 Groundhog Day: Will the Famous Rodent Accurately Predict Whether We're Going to Have an Early Spring?
Perhaps one of the most fascinating popular traditions we observe is Groundhog Day, a time where everyone ostensibly puts their faith on a rodent to predict the weather. On this day, people across the United States gather together to witness their local groundhogs come out and "announce" the weather.
Folks believe that if a groundhog is able to see its own shadow due to clear weather when it comes out of its burrow in the morning of February 2, it will retreat to its home and winter will persist for six more weeks. However, if the rodent comes out of its burrow and does not turn back after failing to see its shadow because of cloudiness, spring will eventually be in the forecast. Although many meteorologists have already rejected the notion that groundhogs can provide an accurate forecast, hardcore followers of the tradition would only beg to differ.
Although it's not a public holiday, Groundhog Day is observed by almost everybody in the country, with tons of activities held at parks and in various communities. On February 2, the town of Punxsutawney in Pennsylvania would be packed with thousands of visitors coming from various places, and it's all thanks to the official groundhog, Punxsutawney Phil. Other states would also have their special groundhogs to watch.
How It All Began
The superstition has its roots centuries ago in Germany. During the winter season, the natives would keep an eye on any sights of hibernating animals, including bears, hedgehogs, and badgers. They'd particularly count on the presence of badgers as a signal that they can finally plant their crops.
After settling in Pennsylvania, European immigrants realized that it was just a false belief all along. Nevertheless, they decided to continue the tradition, which eventually spread across the United States. Since badgers were scarce in Pennsylvania, they agreed to use the groundhog instead.
The first Groundhog Day was celebrated by Punxsutawney natives in the 1800s, with the first official trek to Gobbler's Knob taking place on February 2, 1887.
What is Punxsutawney Phil?
Every 2nd day of February, a ceremony would be held to commemorate the legendary rodent called Punxsutawney Phil. Many believe that the groundhog was named after King Phillip. Prior to that, the weather-predicting rodent was known by everyone as Br'er Groundhog.
Presently, Punxsutawney Phil lives in an artificial habitat near the Punxsutawney Library. In 1993, Punxsutawney Phil became a mainstream hit in the nation when the critically acclaimed comedy film "Groundhog Day" came out.

Car Donation Benefits that are Beyond Doubt
If Punxsutawney Phil's weather prediction is highly disputable, the benefits that your car donation will give to needy breast cancer patients in your community and to yourself as well are beyond doubt. You can actually help save lives with your car donation to us at Breast Cancer Car Donations.
Once we get hold of your auto donation, we'll sell it via auction and use the funds to support the comprehensive breast health services that our charity partners provide to all who need them. These IRS-certified 501(c)3 nonprofit organizations offer free breast cancer screening for individuals to enable early detection of the life-threatening disease. They also undertake breast cancer prevention and education campaign while providing financial assistance as well as access to medical facilities for uninsured and underserved breast cancer patients so they can have full treatment and rehabilitation.
While your charitable contribution will greatly benefit breast cancer patients and their families, you will also reap rewards for your charitable contribution, including getting free professional towing services and the privilege to get a top tax deduction that can significantly lower your tax bill after your donated vehicle is sold at auction.
For more information on our vehicle donation program, check out our FAQs page. For inquiries, you may call us at our toll-free hotline 866-540-5069 or send us a message online.
You can make your donation by filling out our secure online donation form or calling us directly. We accept almost all types of vehicles regardless of their age and condition. We also accept vehicle donations anywhere in the United States since we have car donation programs in all 50 states.
Let Your Clunker Come Out of Your Garage for Good!
Celebrate Groundhog Day on February 2 by letting your clunker come out of your garage for good. Call us at 866-540-5069 and turn your unwanted car into a lifesaver!