Great Outdoors Month: 3 Safety Tips For Your Next Outdoor Adventure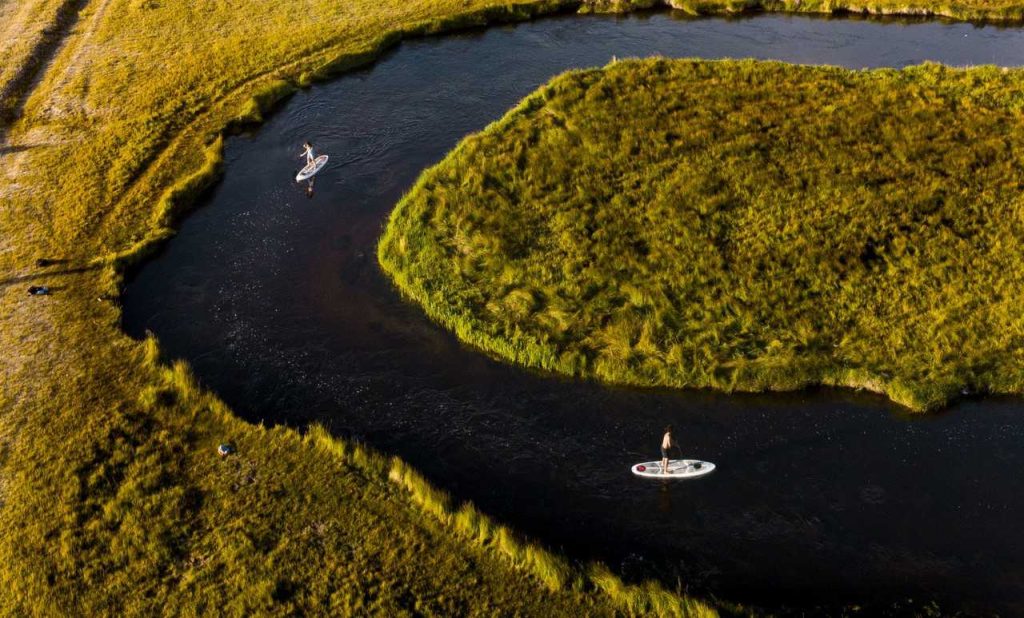 Nature Is Calling This June!
Are you ready to celebrate Great Outdoors Month this June? This is the best time to explore the natural beauty of our nation's parks and wildlife refuges. Whether you plan to pitch a tent on a hillside, kayak the rivers, or hike the trails, nature is calling!
If you're one of the countless folks who've spent so much time in quarantine, you're probably excited to immerse yourself in the wonders of nature this summer. After all, what could be better than breathing in the fresh air and pursuing the majesty of the big blue skies and the wide, open spaces?
However, it's important to note that as delightful as outdoor activities can be, you should know that spending time outside for longer periods can potentially pose health and safety risks.
The 3 Tips to Stay Safe in the Great Outdoors
Aside from the updated safety protocols that you must abide by due to the pandemic, keeping these traditional safety tips in mind can help you secure your protection and welfare.
1. Check the weather forecast before planning your trip.
Before you start planning your itinerary, you should take time to check the weather forecast. This can help you steer clear of the dangers of traveling in poor weather conditions. Keep in mind that all of the planning for an outdoor adventure can instantly go out the window if the weather doesn't cooperate.
2. A buddy system is beneficial to ensure your safety.
Although staying outdoors can be an exhilarating experience, emergencies can still arise. Compared to one person alone in the wild, two or more individuals are more daunting targets from possible predators. Should you find yourself at risk from these predators, you and your buddies will stand a better chance of fighting or warding them off than doing it alone.
3. Hydrate, hydrate, hydrate!
The last thing you want is to become seriously dehydrated during your extended adventure. Water is still the best thing that anyone can drink during any outdoor activity. It's important to note that thirst underestimates your body's fluid needs. This means that you should drink more water than you think is necessary before you feel thirsty.
Do You Want to Make a Difference?
Did you know that the great outdoors can do more than just soothe your soul? Sun exposure, which supplies Vitamin D, can lower a person's risk of breast cancer.
However, for someone who is already undergoing breast cancer treatment, engaging in a physical outdoor activity may not be such a good idea.
If you have a soft spot for those who are going through their breast cancer journey, you can help them by simply donating any type of vehicle to us at Breast Cancer Car Donations. In doing so, you'll contribute to our mission to save the lives of impoverished individuals who have contracted breast cancer.
We'll auction off your vehicle, turning it into a fund-raising tool to support the life-saving programs of our breast cancer-focused nonprofit partners. Thanks to your gift, these IRS-approved 501(c)(3) nonprofits will have additional funds to support uninsured and underprivileged individuals in your area who require breast health services. These nonprofits will provide them with easy access to comprehensive breast health services, including various types of cancer treatment, follow-up care, cancer screening, and cancer prevention and education services.
As a donor, you'll get our fast and free professional towing service. Your donation will also entitle you to receive the maximum tax deduction in the next tax season. Best of all, you'll get to experience the priceless satisfaction of doing a life-saving charitable act.
You can donate just about any type of vehicle, whether it's still in good condition or not. You're also free to make your donation from any point in the country since our vehicle donation program covers all 50 states.
If you have questions about the ins and outs of our vehicle donation program, feel free to contact us at our toll-free hotline 866-540-5069. You may also leave us a message here. Feel free to visit our FAQs page to learn more about our donation program.
Reach Out to Breast Cancer Sufferers Today!

While planning your fun outdoor adventure in this Great Outdoors Month of June, spare a thought for the hapless breast cancer sufferers in your area. You can make a difference in their lives with a vehicle donation to us at Breast Cancer Car Donations. To get started, fill out our online donation form or call us at 866-540-5069 now!