Go for A Ride Day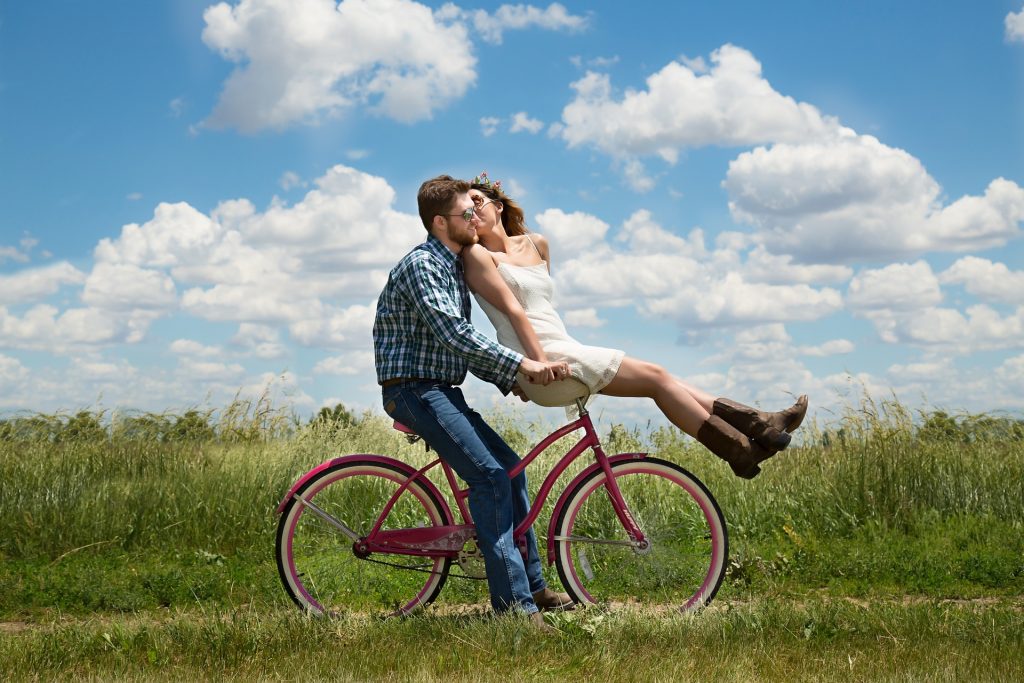 Go for A Ride Day: 5 Reasons Why Biking is Good for You
Do you and your best buddies have anything planned for November 22—Go for a Ride Day? Perhaps you already have a particular destination in mind for a quick getaway. Just in case you haven't thought about the mode of transport you'll use to get there, Breast Cancer Car Donations suggests you leave your stress behind, get out of the house, and take your bicycle out for a spin on Go for a Ride Day!
What You Can Gain Out of Biking
Haven't you ever wondered why countless people have decided to ride their bikes to work and pretty much everywhere else they need to go to? While people have different reasons why they think that riding their bikes was the best decision they ever made, the bottom line is, we can't blame them for ditching their cars and switching to biking.
Here are five of the best reasons why you should consider picking up a bike and riding it on November 22—Go for a Ride Day:
Believe it or not, research shows that your mental capacity will improve by 15% if you're into regular cycling. Since it boosts blood flow into your brain, your focus, memory, and concentration will definitely improve.
In fact, you're less likely to develop Alzheimer's when you get older if you regularly saddle up. If you want your gray matter to sparkle, commute by bike.
It keeps the doctor away!
And you thought it was the apples that did the trick! Medical experts claim that riding causes your immune cells to be active and ready to fight off infection. Not only that, those who spend at least 30 minutes a day for five days a week on a bike don't take as many sick days as those who don't exercise at all.
Even better, you'll live a lot longer! If you want to steer clear from type 2 diabetes, high blood pressure, obesity, cancer, and cardiovascular disease, we suggest you start riding the bike even before November 22—Go for a Ride Day.
If you think that running is the best way to lose weight if you're one of those who are larger than they'd like to be, think again. With biking, the saddle takes most of your body weight so that your bones don't get battered.
In contrast, with running, approximately three times your body weight crashes through your body and falls heavy on your feet. In other words, cycling will definitely reduce the risk of getting yourself injured while you're exercising.
For the same amount of energy, you'll get to where you need to go faster than walking—with zero pollution, too! And did you know that you can park 20 bicycles in your car's parking space?
It doesn't cripple your wallet!
The only time you get to spend some cash on a bike is when you buy one. Even then, you can always look around for a cheaper alternative. Once you got your bike, you can get yourself in prime shape without having to worry about travel costs or expensive gym membership fees.
Get Pedaling!
Whether you're riding to help save the planet or for health reasons, you'll have a great time doing it. That's why on November 22—Go for a Ride Day, thinking about getting out there on your bike!
If you want to use biking as your primary means of transport, why not donate your car to Breast Cancer Car Donations? You can get a hefty tax reward for your charitable contribution while helping save the lives of needy breast cancer patients in your community.
We will sell via auction your donated vehicle and use the proceeds to support our nonprofit partners' programs that include providing indigent breast cancer patients with free and easy access to health facilities that offer breast cancer screening, diagnosis, and treatment. The funds generated from your donation will also be used to finance breast cancer research and outreach programs.
For more information on our car donation program, check out our FAQs page. For inquiries, you may call us at our toll-free hotline 866-540-5069 or contact us online.
You can make your car donation by filling out our online donation form or calling us directly. We accept vehicle donations wherever you are in the United States since we have car donation programs in all 50 states.

Onward to a Healthier Lifestyle
On November 22—Go for a Ride Day, start pedaling your way to a healthier lifestyle and get rid of that clunker! Call us at 866-540-5069 and get free towing service for your car donation.