Getting Your Vehicle Road Trip Ready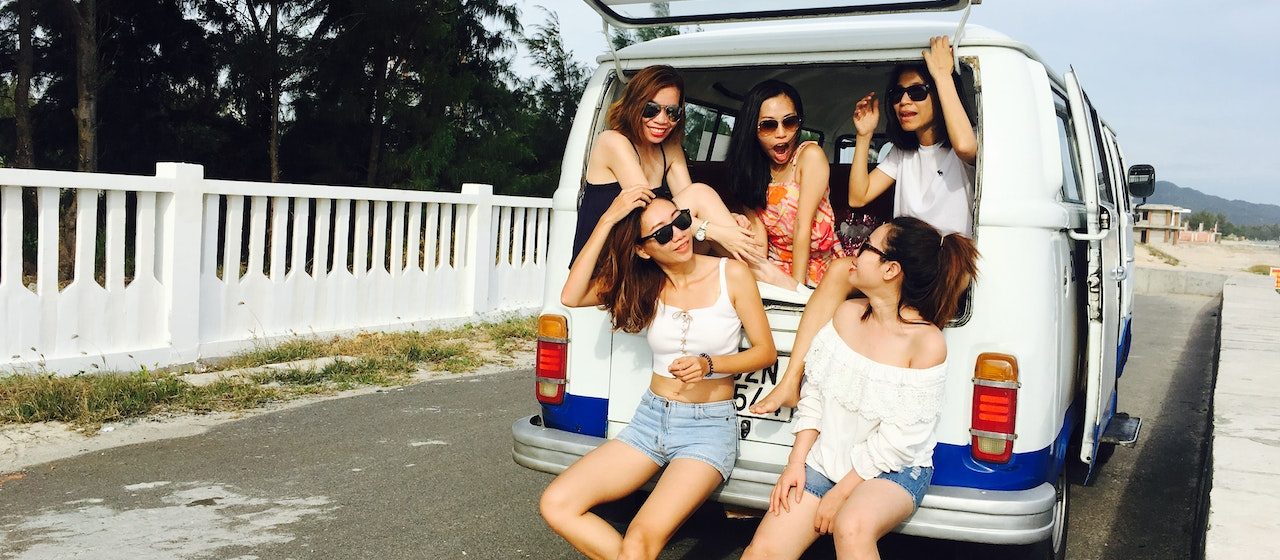 Photo by Sake Le under Pexels License
5 Essential Steps to Take to Ensure a Trouble-Free Road Trip
Road trips are undeniably exciting — that is until you encounter some car issues along the way.
Picture this: You're driving through the countryside, enjoying the scenic views while listening to your favorite music and looking forward to what your trip has to offer. And, just like that, your car breaks down in the middle of nowhere. You try restarting it over and over but to no avail.
You proceed to check the battery, leading you to the discovery that it's lifeless. Worse, you forgot to bring a set of jumper cables or an extra battery. What's supposed to be a fun-filled day suddenly turns into a nightmare.
A dead battery is just one of the numerous problems drivers often encounter during a road trip. Car troubles tend to arise unexpectedly. That's why it's crucial to carefully inspect your vehicle and fix whatever issues you may find before starting your road trip.
So, how can you ensure that your car takes you to your destination without experiencing any untoward incidents? Breast Cancer Car Donations advises you to take these five essential steps:
1. Top off fluids.
Check your vehicle's fluids, including the engine oil, transmission fluid, brake fluid, power steering fluid, and windshield washer fluid. Make sure to refill them if they're low before hitting the road to avoid any issues. Also, if your car is close to its next oil change, get it done before the trip.
2. Check your battery.
See to it that your battery is free of corrosion and that the cables are securely fastened to the terminals. Any sign of corrosion should prompt you to disconnect the battery and clean the connectors using a wire brush. However, if you're not familiar with the process of checking and cleaning a car battery, you might as well get a professional to do it for you.
3. Inspect your tires, including their treads.
Examine each of your tires for cracks and bulges, as they can cause blowouts while you're driving. Your tires should have the proper pressure to steer clear of disaster. Refer to your owner's manual for the appropriate psi.
Don't forget to inspect your tire treads. Treads are responsible for providing tires the ability to grip the road safely, enhancing traction. Once they become worn, you could lose control of your car, especially when you're driving along a slippery road.
4. Pay attention to your brakes.
Your car brakes are there to keep you safe from a serious accident, which is why you must take time to scrutinize your brake pads for any issues. If they're worn, have them replaced immediately.
5. Get an engine tune-up.
Even if all parts of your vehicle are functioning well, it's always a good idea to have your engine tuned up by a mechanic before a road trip. That way, you don't have to worry about an overheated engine ruining your journey.
Got a Car You No Longer Want to Use?
Has your old car been giving you headaches for its costly and seemingly unending repairs? If so, it's about time you free yourself from this untenable situation. Dispose of that vehicle right away and just buy a new one.
You'll have no problem getting rid of your beater when you donate it to us at Breast Cancer Car Donations. We'll quickly pick up and tow that vehicle at no cost to you wherever you may be in the country. Plus, you can count on our dedicated donation specialists to manage all your donation paperwork.
What's even better is that your car donation will empower you to reach out to the women in your local community who are in a desperate battle for survival against breast cancer.
Our team will have your vehicle fixed before putting it up for auction. We'll then use the proceeds from the sale to support the comprehensive breast health programs of our charity partners. These IRS-certified 501(c)(3) nonprofits are dedicated to helping uninsured and financially struggling breast cancer patients, providing them with financial assistance as well as easy access to top cancer centers where they can undergo all types of treatment, including surgery, chemotherapy, and radiation treatment.
Within days following the sale of your vehicle, we'll send you your 100% tax-deductible sales receipt by mail. With this receipt, you can claim the maximum tax deduction in the next tax season.
Aside from the material perks that you'll get from your car donation, you'll also get to experience the priceless feeling of satisfaction for making a charitable act that can help save lives.
We take almost all types of vehicles whatever their ages or conditions. Visit this page to learn what else you can contribute aside from standard cars.
If you have any questions or concerns about our donation program, feel free to contact us anytime at 866-540-5069. You may also write to us here and we'll respond to you as soon as we can.
Become a Hero to Breast Cancer Sufferers Today!
You can easily dispose of your unwanted car and help save the lives of breast cancer sufferers in your area at the same time. Donate your auto by calling Breast Cancer Car Donations at 866-540-5069 or filling out our secure online donation form now!