Getting Your Car Ready for Cooler Weather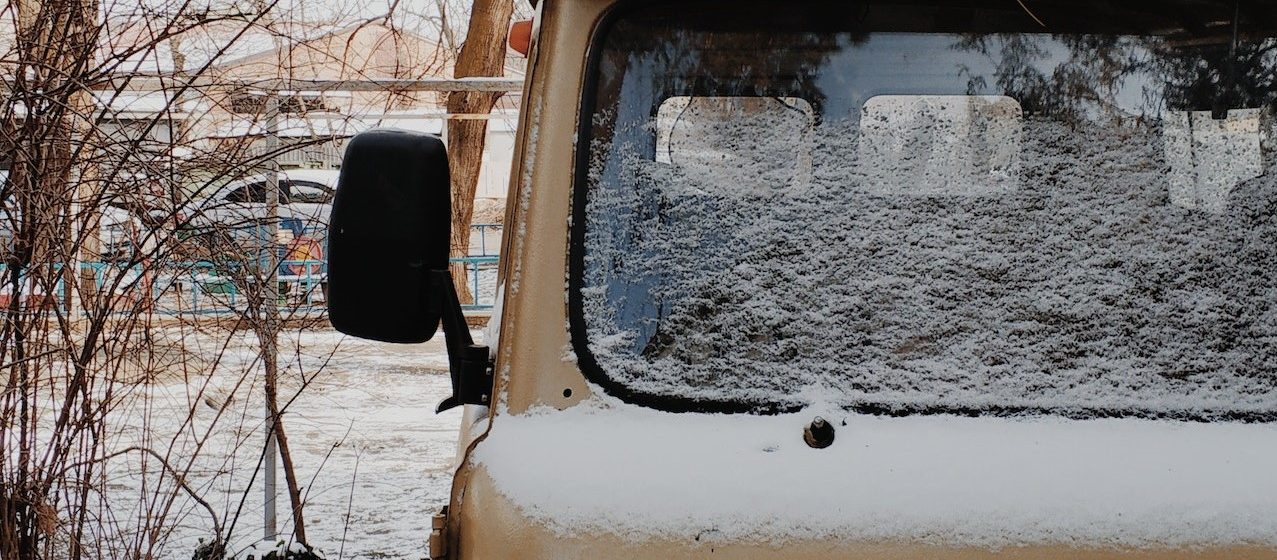 Photo by Inga Seliverstova under Pexels License
4 Tips to Help You Prepare Your Vehicle for Wintry Conditions
As the coldest months of the year beckon, the last thing you'd want is to find yourself in the middle of nowhere needing emergency roadside assistance. When temperatures start dropping, your precious vehicle may experience issues associated with cooler weather. Luckily, there are ways to save yourself from the headache of dealing with car trouble during the winter months.
You can stay safe on the road during the cold months by following preparatory measures recommended by automotive experts to keep vehicles in good working order. Breast Cancer Car Donations has compiled the following tips to help you get started:
1. Fill up your tires.
Your tires may deflate more than usual as temperatures drop below freezing. Besides increasing your road accident risks, driving with low-pressure tires decreases your gas mileage. Ensuring that your tires have the right amount of air pressure will enable you to get the most out of them.
For these reasons, you'll want to check the air pressure in your tires at least once a week. You can do it yourself at a free tire air pump at the car shop or the nearest gas station. However, if you don't know how to check the pressure in your tires and pump air into them if they're under-inflated, it's best to take your car to a trusted mechanic and ask them to do the job.
2. Inspect your battery.
Car batteries are likely to fail when the weather's cooler. Aside from reducing your battery's cranking power, cold temperatures thicken your motor oil and make it harder for you to start your car.
You can reduce your likelihood of getting stranded on the road with a dead battery if you test your battery before winter begins. You may use a computerized battery tester to check your battery. It's best to use a battery tester that works on all types of batteries such as flooded lead acid battery (wet cell), silver calcium battery, enhanced flooded battery (EFB), gel cell battery (dry cell), absorbent glass mat battery (AGM), deep cycle battery, lithium-ion (Li-Ion) battery, and nickel metal hydride battery. Don't forget to look for signs of corrosion on the terminals to see if you need to clean them.
3. Check and service your brakes.
Your brake system is an integral part of your vehicle that's subjected to a lot of wear and tear in the cold months. Precipitations, moisture, and salt on the road can inhibit your brakes' functions. It's best to have your brake system inspected and serviced to ensure that it's in good shape to avoid car trouble during the cold season.
4. Keep your gas tank half full.
Cold weather causes moisture to build up in your gas tank. Unless you consistently keep your tank at least half full, the moisture can freeze and strain your vehicle's pump and other features. If you want to avoid severe damage to your vehicle, be sure to minimize the empty space in your gas tank.
You Can Turn Your Unwanted Ride into a Lifesaver
If your car is not ready for the cold months ahead and needs to undergo extensive and costly repairs, you may be better off retiring that vehicle and replacing it with a brand-new one.
Don't feel sorry though; you can still make good use of your old ride when you donate it to us at Breast Cancer Car Donations. We'll turn it into a lifesaver for the needy women in your community who have been diagnosed with breast cancer.
Our team will have your vehicle fixed the best way possible before selling it through an auction. We'll then use the proceeds to support the comprehensive breast health services being provided by our charity partners.
These IRS-certified 501(c)(3) nonprofit organizations use the funding we give them to provide uninsured and indigent breast cancer patients with easy access to top cancer centers. Our charity partners also provide them with financial assistance to help cover the costs of their treatments, doctor consultations, medications, follow-up care, and other healthcare services they need. Other beneficiaries get to receive free breast cancer screening and diagnosis, as well as prevention and education services.
You will also greatly benefit from your donation. This will entitle you to claim the maximum tax deduction in the next tax season. We'll also pick up and tow away your unwanted vehicle without charging you a single dime. We'll even do that at a date, time, and place of your choosing.
The best reward you'll get, however, is the priceless satisfaction you'd feel for doing a life-saving charitable act,
In case you're wondering what vehicles we usually accept, check out this page. Regardless of your auto's age or condition, as long as you have proof of ownership for it, we'll gladly take it. We can collect your donation wherever you are in the United States since Breast Cancer Car Donations operates nationwide.
For more information on our vehicle donation program, including our quick and simple donation process, check out our FAQs page. If you have any questions or concerns, call us anytime through our toll-free hotline at 866-540-5069 or contact us here.
Give Your Old Car a New Purpose Today!
Before winter sets in, give your old car a new and worthy purpose — that of saving lives. Turn it over to Breast Cancer Car Donations by calling 866-540-5069 or filling out our online donation form now!